By The Numbers: March 2019
Like in any industry, comic books and their companies listen most to one thing and that's your money! What does your money tell them? What does it tell us as fans? What series do people say they adore but can't seem to catch a break and what books to people hate that sell out? What are the trends? What looks good? What looks rough?
All these questions and more will be answered here, every month in 'By The Numbers' by comic writers, editors and fans, Glenn Matchett and Ray Goldfield.
Glenn Matchett is a comic writer and editor. He's worked in the industry for 6 years but grew up reading comics. He's had work published with various small press publishers and has is own comic now available on Comixology in Sparks: The Way I Was from Yellow Bear Comics! After watching Avengers: Endgame and The Battle Of Winterfell in the span of two days, he is not emotionally okay.
Ray Goldfield is a fan of comic books for going on 25 years, starting with the death of Superman. He is a writer and editor and has released his first novel. Ray also does a weekly roundup of DC comic reviews for website Geekdad and they're brilliantly entertaining. After watching all of She-Ra: Princesses Of Power in one day and having to wait for more, he is not emotionally okay.
We also do a podcast together with longtime buddy, Brandon James on iTunes with Rabbitt Stew or at the link here! Don't ask, I didn't pick the name. If you'd like to hear what me and Ray sound like, give it a listen!
Top 300 in full available here!
Glenn: So this year so far has been verly quiet and for the most part, March 2019 is the same but this time there's a good reason. In March of this year, DC published the 1000th issue of their second longest going comic, Detective Comics which everyone wanted to steer clear of. That means of another month of largely the stronger standard titles managing to pull a higher number than usual but there is clearly only one game in town this month.
So yeah, Detective Comics 1000 was the highest selling comic and its not a shock. With the historical significance, a murderers row of talent and enough variants to drown someone in if it hadn't been then then there would have been something seriously wrong. With all of that taken into account, DC pulls in sales of over 525k and that's pretty much what I expected. This is about the same number that Action Comics managed last year and its a big thing for DC to manage that, on a comic that cost $10 to boot. A lot of champagne will be uncorked no doubt and it'll be some years until another comic reaches this number (without cheating like Deadpool did once upon a time) so it puts Action and Detective in rarefied air which is worth more than any unit number could convey.
Ray: We finally see some excitement atop the charts this month! Yeah, there's no surprise that Detective Comics #1000 utterly dominates. Even though this comic was essentially an oversized Batman anthology, there's no question that these anniversaries get a ton of interest for DC. These are numbers you just don't see anymore. Now they only have to wait *checks* forty years to hit #2000!
Glenn: Back in the land of normal comics that don't have 80 years of build, the spin off to the mega successful Batman Who Laughs starring a new evil Batman in the Grim Knight also does brilliant numbers selling over 133.6k at 2 this month. This is a comic that actually outsells some of the main mini which is crazy to think about because spin offs from mini's rarely do any business at all. Of course this has top creators involved but this concept first seen in Metal just seems to keep on giving. Its no shock that DC has not only extended the Batman Who Laughs mini by another issue but is heavily involving him in a new version of the Secret Six later this year.
Ray: Yeah, this number is actually in line with the second issue of the series, which is amazing. I'd be surprised if Batisher doesn't escape this miniseries now, because he's a fan-favorite villain too. And DC is hopefully going to get the most they can out of the Batman who Laughs without overusing him and losing the impact.
Glenn: It took me a moment to figure out Batisher, me brain no longer work good.
At third is the much delayed Doomsday Clock which is so great that we all seem to be willing to let it come out at its own pace if the sales of over 120k is any indication. We have only 3 issues to go now and its safe to say this one will end up in the six figure mark quite safely as it concludes, despite what some detractors might say about it, it seems Doomsday Clock has been a massive success. Sure we would like it a lot quicker but hey got to keep the spirit of the original alive right?
Ray: Doomsday Clock's delays are getting worse and worse, but it doesn't seem to matter. These are essentially staying flat from issue to issue, even with two to three months between issues. Very similar to what we saw with Dark Knight III.
Glenn: More Batman at 4 and 5 with the newest issues of Tom King's best selling run selling over 84.4k for issue 67 and 83.1 for issue 66. Why 67 sold marginally more could mean that this is what Batman's base level is (which is stellar and nothing is close to it on a regular basis) or extra people checking out the sequel to the ridiculously brilliant Batman/Elmer Fudd by King and Lee Weeks. Either way, Batman may have slowed down but there's still no concerns.
Ray: This is probably the low end of what Batman's going to sell in the coming months, as the Knightmares arc is about to end and the war with Bane will be ramping up. Expect big sales for Batman #75 in July, well over 100K as King takes Batman's life to the woodshed again.
Glenn: He only hurts him because he loves him.
The remarkably steady Heroes In Crisis sells over 78.5k for its 7th issue at spot 6. Despite some serious fan backlash over the contents (some of which has gone so far to threaten death on writer to Tom King which is beyond stupid and disgusting) the series has performed steadily sales wise. Its perhaps not the mega blockbuster DC wanted but its been a strong steady performer. I would say the upcoming DCeased will deliver similar numbers.
Ray: Heroes in Crisis has set the internet on fire like nothing since Hydra Cap, but unlike that offensive disaster of a miniseries, Heroes in Crisis has leveled out pretty well. It's not the sales hit they were hoping for, but it's a modest success. The less we say about those ignorant chodes who threatened King, the better.
Glenn: I have no clue what a chode is, sounds tasty.
While DC sweeps the top 6, Marvel finally nudges into the top ten with the ever reliable Amazing Spider-Man at spots 7 and 8 with issues 17 and 18 selling over 78.k and 74.4k respectively. Its the start of the much hyped mini Spidey event 'Hunted' and the sales as usual for the book are their modern day pattern if very good but unspectacular. Weighed against the sales of Dan Slott's major Spidey stories, Hunted falls short but Amazing continues to be Marvel's default ongoing in lieu of any new launches or events. Next month we have the start of War Of The Realms which is going to play havoc on the charts most likely so we'll see how Amazing settles then.
Ray: It's definitely the calm before the storm for Marvel, as War of the Realms descends next month to likely win the next three months of sales. These are decent sales for Hunted, but not much above what ASM was slowly sinking to. This isn't an event, and the sales of the first .HU issue (#18, 52.9K) bear that out. Retailers aren't treating the villains one-shots like the main series even with the branding.
Glenn: The 18.HU issue could be an indicator of how Black Cat launches in the coming months, that wouldn't be a bad launch for her 'ongoing' but it would have to level out swiftly.
Big surprise at 9 with Spider-Man: City At War which is tying into the very wel received video game from last year selling over 72.2k. For years we've been talking about how video game tie-ins don't sell but here we are. Even the super popular Arkham games didn't ever deliver a performance like this. I'm not expecting it to hold next month but its something that goes against trends in the right way which is always a positive thing.
Ray: This is a highly impressive number for City at War, and I suspect there might have been some targeted ordering for video game stores. This is a great debut and sets it up to be a success over the course of a run. A huge win for Dennis Hallum – no wonder he found hope.
Glenn: Last in the top ten is DC's second highest selling regular ongoing in Justice League which starts a new story in issue 20 which warrants sales of over 64.6k while the previous issue is at 12 with sales 57.7k. Its a lot lower than when Geoff Johns is on the book and much lower than what you would expect from a Snyder book but as the run gains momentum and seems to be becoming the main fixture of how the next big chapter in DC (Year Of The Villain) gets started it'll do fine. It could be doing a lot better and on paper it should be but it'll likely rebound to better numbers now and again much like Batman does.
Ray: The increase for the new storyline is for Snyder's return for the big 6th Dimension story which sets up Year of the Villain, so it seems this book does fluctuate a bit with the stories. This is going to be the centerpiece title of the next year of stories, so expect numbers to slowly go up.
Glenn: Its interesting that in the top ten with not much else happening (again War Of The Realms is coming) that basically Marvel vs DC's battle at the top is becoming Spider-Man vs Batman with the former pulling out the win. Of the top ten, four feature Batman (the other 3 books DC has in the top ten meanwhile still has him in a prominent and/or leading role) and the other 3 spots are Spider-Man titles. Again its no surprise the onslaught of Batman titles or books featuring the character prominently are slowing down and we're getting so damn many Spider-Man books. Its not an easy market for anyone and the big two are hedging their bets on the two character that always deliver…for the moment anyway. Batman's held his spot as a top performer for DC for over a decade where Spider-Man pops in an out. Will things change? Time will tell…
Ray: Batman is bulletproof like no character we've ever seen, and Spider-man is close but no cigar. I think the most impressive thing this month is how DC won the month in overall market share, unheard of and largely due to the success of one comic – despite Marvel releasing about 25 more books.
At #13 is a bizarre entry, as the Incredible Hulk #181 fascimile edition sells #56K to land just outside the top ten. This is essentially a $3.99 True Believers edition with a fancier cover, so that's a lot of free money for Marvel. Question is, why did this do so well? There weren't any Hulk or Wolverine movies out in March.
Glenn: I think its a case of the comics significance driving up orders. A lot of people know the value on this one and its one of Marvels most frequently reprinted so retailers likely ordered it on its pedigree alone.
Ray: At #14 selling 54K is Cosmic Ghost Rider Destroys Marvel History, the latest spin-off from Donny Cates' hit new antihero. Focusing on Frank visiting his family in time and telling them weird stories that retcon him into Marvel history, it's an odd comic – but the character's buzz is enough to make it a big hit. I guess retailers are betting Donny Cates isn't all CGR has going for him, but we'll see in coming months.
Glenn: This is very fast for a character who's caught on to be thrust out on his own (DC waited nearly a year on the Batman Who Laughs) so this is interesting. The character definitely has legs on first impression but when people realize Cates isn't involved here I expect sales to drop swiftly. Hopefully Marvel don't overplay it too rapidly.
Ray: A book that might have been under-ordered is Spider-Man: Life Story at #15. Selling 54K, this Zdarsky/Bagley alternate universe that ages Spider-Man in real time has gotten some of the best reviews for a Marvel Comic in years. That it was outsold by City at War surprises me, but I think this one will wind up doing a lot better as a collected edition. It feels like a Marvel classic in the making.
Glenn: I feel that this one is going to fly under the radar and like Vision is going to be one that is looked back on as a potential modern classic. I definitely think we'll see reorders and some fast stabilization here.
Ray: Amid the regular suspects that make up the top-tier books in the 60K to 40K range – including Venom, Fantastic Four, Uncanny X-Men, Avengers, Superman, The Green Lantern, Thor, and Guardians of the Galaxy – there's a few surprising sales jumps. Immortal Hulk ships two issues this month, with the first selling 45K at #27 and the second selling 53K at #17. This is a book that's been building momentum for a while, but this is unexpected and doesn't have an obvious explanation.
Glenn: A well received run picking up steam sales wise? Its a crazy idea but it happens.
Ray: A very good sign for Daredevil is its jump from #2 last month to #3 this month, increasing a full 16K in sales to sell 51K at #19. This might have been a case of retailers missing the boat on how much Zdarsky would lift this title.
Glenn: Hope so, we'll see how we go next month.
Ray: The latest Vader miniseries, the anthology Dark Visions, lands at #26 with sales of 46K. The mini after this has already been announced, so it seems like Marvel's just going to keep Vader in miniseries as long as he sells. This is far from a great number, but not low enough to change that strategy.
Glenn: We are now a long way away from the height of sales that the original Marvel Vader series had. Since a rotating series of mini's probably fits the character more, this is likely just the world Marvel will have to accept. I would wager anything Vader related does well in collections, he's still the saga's best known and most popular villain
Ray: A strange DC bump goes to Harley Quinn, which sold 36K last month and 43K this month at #28. Similar results for Catwoman, which gains 10K in sales to land at #29 with sales of 43K. No events in either of these books, so I'm wondering if it could be a bounce for Women's History Month?
Glenn: Good spot, we'll see next month.
Ray: Walking Dead continues to slide, selling 43K at #30, but the next big event apparently hit in #191 and went back for reorders, so look for some movement from this book in May.
Conan the Barbarian basically holds flat from last month, gaining a few hundred copies to land at #35 with sales of #39K. That puts it around the level of Flash, Shazam, and the main Star Wars book at the moment, so I think we can safely call that a hit for Marvel.
Gail Simone's Domino relaunches with a miniseries branded "Hotshots" and gets a hefty first-issue bump in the process. It sells just under 35K at #43, more than a 100% jump from the last regular issue. Retailers ordered this like a first issue, which is unexpected. It'll likely assume standard sales next month, but it's given this quality book a second life.
Oddly, Wonder Woman loses all of the 10K bump it got last month, with its two issues this month selling 35K and 33K at #42 and #47. There's a lot of odd math games this month. Again, and this time it's not just Marvel playing!
Young Justice also stays pretty solid, losing only 2K with its third issue to sell 35K at #46. Not exactly what DC was hoping for, I'm sure, but it's a lot more consistent than any Titans-branded books have been in years.
Another dramatic jump in sales, this time for Invaders which sold 19K last month and 33K this month at #49. A quality book that deserves more sales, but this is just weird.
Glenn: In a month with not much going on, perhaps retailers decided to mess with us. Yes I'm saying a group of hundreds of retailers across America are purposely trying to mess with me and Ray using their ordering power to do so.
Ray: #51 brings us the third Conan series, this one minus Conan! Belit, Queen of the Black Coast launches with 33K in sales, not bad for a supporting character who's never appeared in Marvel Comics before. She was mentioned in Avengers: No Road Home, which might have helped these sales.
Glenn: We'll see how this one settles out but given Marvels went all in very quickly with 3 Conan/Conan related books, 33k is still very good. Dark Horse hasn't seen Conan sales like this in years and it seems it was worth the properties time moving house.
Ray: Supergirl is the next beneficiary of this month's strange yo-yo sales, as it goes from just under 20K sales last month to over 32K this month at #52. Again, this is mid-storyline with no real event, so it's inexplicable – but I'm always happy to see Supergirl sell better.
Worth noting that three recently-launched side Spider-books have all settled down around the same number, with Miles Morales: Spider-Man, Superior Spider-Man, and Friendly Neighborhood Spider-Man all selling between 30K and 29K of their fourth issues at #56, #61, and #62 respectively. Respectable numbers, but none are really catching fire yet. Watch FNSM for coming events to get reorders, though.
The last two Age of Republic one-shots land this month, with General Grievous selling 30K at #60 and Padme Amidala selling 26K at #71. Evil droids > Natalie Portman. Noted, comic market, noted.
Glenn: Cool lightsaber dude>Skywalker twins mom is probably more accurate.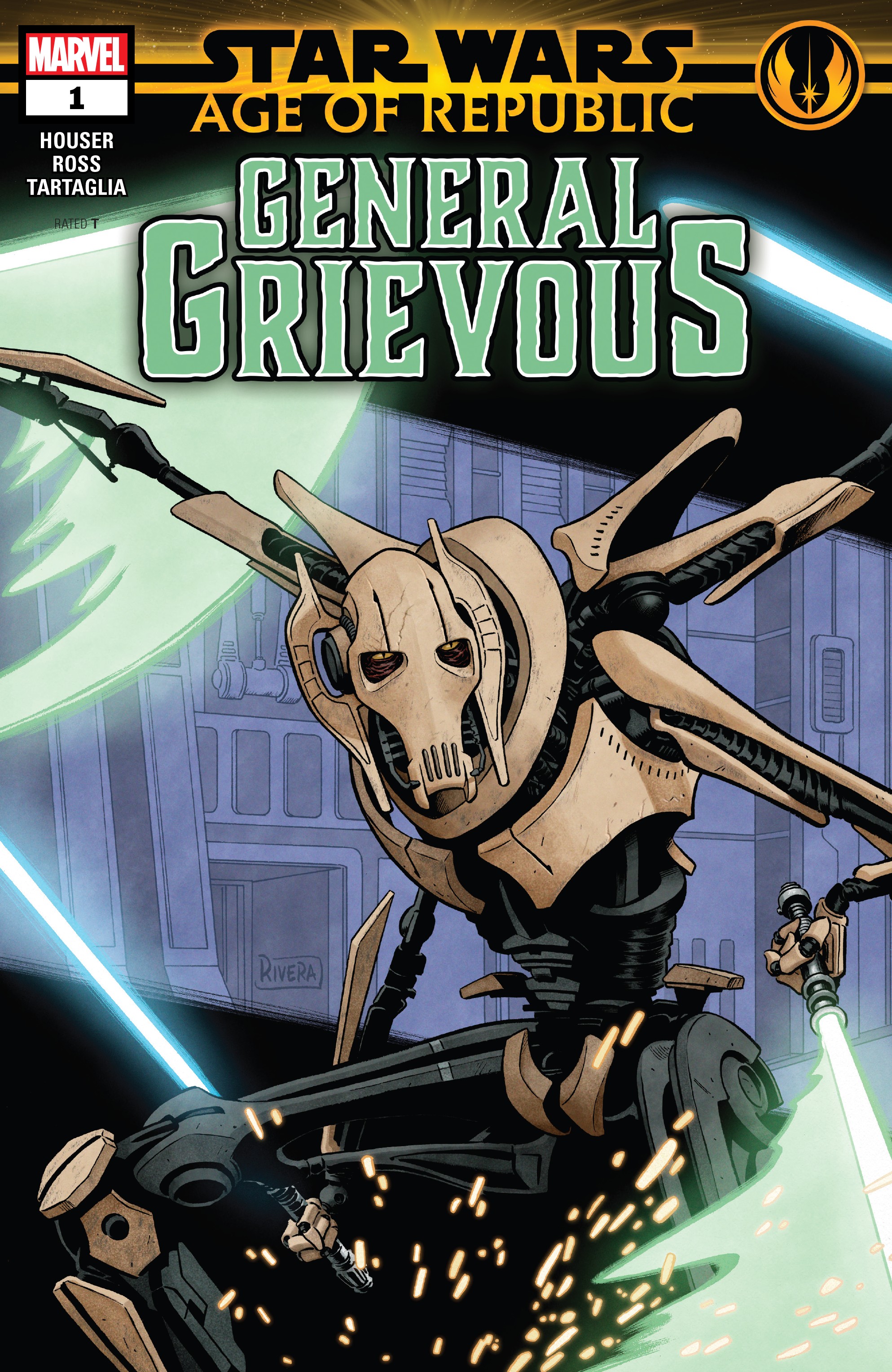 Ray: We also get the final two Age of X-Man launches, as Bishop-centric Prisoner X lands at #63 with sales of 29K and free-love Apocalypse and the X-Tracts pulls just under 28K at #66. Pretty standard for a mini-event that really hasn't caught on.
#67 brings the one-shot Uncanny X-Men: Winter's End selling 27K. This is really a case of good branding, because this isn't an Uncanny X-Men book at all – it's an oversized epilogue to Sina Grace's Iceman book, which typically sold under 10K. Clever, Marvel.
Glenn: Got to respect the ingenuity.
Ray: Some characters just don't sell well in singles. Ms. Marvel isn't quite Squirrel Girl or Moon Girl levels, but the debut sales of The Magnificent Marvel – 27.7K at #68 – are far from inspiring for Saladin Ahmed's debut issue. This is just a fraction of the overall sales, but it's still a surprise given that this is a major creative team shift.
Glenn: Maybe because G. Willow Wilson is so closely associated with the character some were wary? Kamala is a big hit outside the direct market as you indicate but now she's going to be written by others exclusively, it'll be interesting how she fares. Will it just be the initial Wilson stories that people keep going back to or is the character strong enough to endure?
Ray: Buffy the Vampire Slayer stays rock-solid once again, gaining another 1K in sales to land at #76 with 25K sales. This will likely keep going up with the arrival of Angel and next issue's big twist.
Glenn: I'm thinking an upswing for issue 4 and certainty some reorders for those that couldn't see the blunt hammer hints indicating what was coming.
Ray: Speaking of iconic girl-power heroes, a good debut for Archie with the launch of Kelly Thompson's Sabrina the Teenage Witch. Archie books usually struggle in singles, so 25K at #78 is impressive and likely down to Thompson's fast-rising star power. I'm just sad this is only a miniseries, and Archie probably will be too. Sabrina Meets Nancy Drew when?
Glenn: It could always get extended, its happened before.
Ray: Amid a lot of mid-level books for DC and Marvel, there's a hit for Valiant mixed in. The Life and Death of Toyo Harada is a miniseries tying up the story of one of Valiant's biggest characters and bringing back original Valiant relaunch creator Joshua Dysart. Sales of 23K at #84 indicates Valiant's expecting more buzz here than the usual.
#88 brings the Marvel miniseries Meet the Skrulls, a pastiche of The Americans, Vision, and Secret Invasion designed to tie in with the release of Captain Marvel. With no real hype behind it, it only manages just under 22K in sales.
Glenn: The solicitation gave me a big King Vision vibe which I'm sure wasn't an accident. It doesn't seem that many took the bait, a mini featuring a villainous alien race with no connection to any main book was always going to be a hard sell.
Ray: Another disappointing debut for the last book in the first wave of Wonder Comics, as Dial H for Hero sells 21.8K at #89. This line has been of excellent quality, but with limited name recognition for the other books they've run into sales issues. We'll see what Bendis and Co. has cooking for the second wave once the miniseries end.
Glenn: I didn't expect Young Animal to get another go so anything is possible, clearly that line was selling enough somewhere for DC to give it another go and I think this line is delivering similar if not better results and has a better mass market appeal.
Ray: IDW relaunches the Transformers franchise with a new creative team at #90, selling 21.7K. Decent numbers for an IDW licensed property, but the days when this franchise was IDW's dominant one are long gone.
A solid Image debut for the post-apocalyptic thriller Little Bird, which manages to sell 19.8K at #94. This book didn't have any name creators attached, but Image put a lot of promotional hype on it – enough to make it the third-highest seller of the month for them.
Glenn: The creative team are probably thrilled, there's been a lot of surprises from Image like this recently so good for them.
Ray: #100 brings us the one-shot Firefly: Bad Company, which sells 19K as it expands on the backstory of a major Firefly supporting character. Not bad for a $7.99 comic as the main series takes a month off in between arcs.
Glenn:
Much like the swap for Conan seems to have done the franchise the world of good unit wise, Firefly and Buffy/Angel seem to have given the franchises a bit of a boost and delivered brilliant results from BOOM.
Although its performing how a seemingly random mini performs and usually wouldn't be worth of note the mere existence of the Black Order mini at 111 selling over 17.3k makes a ton more sense after Endgame. People looking for Thanos related stuff will pick this up in trade so even though its not one that will be noted in any way it may earn its keep that way.
Ray: This mini really seems to have come and gone without notice, especially considering how little a role the Black Order played in Endgame.
Glenn: The MARVELS annotated mini's second issue delivers sales over 16.4k which is brilliant for something priced at 7.99 that has been in easy to get collections for years and years. Marvel are the masters of making money off stuff they have already made money on.
Light hearted murderfest Assassin Nation from Kyle Starks and Erica Henderson debuts from Image at 119 with sales over 15.7 which is a respectable launch that I'd expect from creators who certainty have their fanbases, This type of hyper violent comedy drama has its own niche which can pay off if done well and this one seems to have hit a cord.
Ray: Neither Kyle Starks nor Erica Henderson really has much sales pull in the direct market, so this is a pretty great debut. The second top Image debut of the month, impressive for a comic that didn't seem to get much hype.
Glenn: Mark Millar's newest Image offering, Shakey Bounty Hunter has its second issue this month selling over 15.1k at 122 which is about half of the issue 1 sales. There seems to be a new odd trend with Millar's latest Image books where on paper given the artists he can have they should sell more than they are. I'm not sure if its the market or people trade waiting for his stuff or waiting for the inevitable adaption or a mix of all 3. Don't get me wrong, they're good sales for an Image book but Bianchi's name alone used to pull in like sales of 50-70k minimum. I may be overthinking it.
Ray: It's been a while since Bianchi did interiors too, so they might not have the sales pull of many Millar creators anymore.
Glenn: Marvel Rising, the all ages comic based on the cartoon based on DC's Super Hero Girls debuts a new comic at 125 with sales over 15k which is very good for this sort of thing. I do think comics like this should be cheaper for parents and/or younger readers but for direct market sales thats very good. This comic of course will do its main business elsewhere much like Ms. Marvels main series and other things.
Ray: Marvel Rising as a whole doesn't seem to have quite captured the media attention of DC Super Hero Girls either. Of course, the latter just rebooted, so that fight is wide open again.
Glenn: The good news for controversial DC mini series Female Furies at 130 is that it only loses 13k in its 2nd issue but the bad news is that it didn't have the initial numbers to take that hit and its now selling over 13.5k. DC was hoping to ride off the mega successful Mr. Miracle here but this one will likely be shuffled into the corner hoping people don't talk about it much.
Only a slight drop for Hit-Girl season 2 2nd issue, only losing about 2k of sales at 134 with sales over 13.3k. The murderous little girl has seen better days sales wise but a fast stabilization is always a positive, maybe Smith's involvement in Detective 1k helped?
Another one finding its level quickly is the new take on Red Sonja which lands at 135 selling over 13.2k. This is a good 5k or so better than most Red Sonja books so I think Dynamite can safely call this a win.
Greg Pak's Ronin Island launches from BOOM this month selling over 13.1k at 138. This is another solid performance from a good book and its likely due to Pak's name but I am getting some serious Avatar (not the one getting its ass kicked by Avenger's Endgame) vibes so since that series has a verly decent fanbase, this one could be a sleeper hit in singles and collections.
Ray: Pak's really been riding a hot streak recently between Firefly and his Marvel work. It seems to have translated to his creator-owned work – which it didn't for his equally brilliant Mech Cadet Yu last year. A good sign for Boom.
Glenn: Its the return of the Goon from Albatross Press selling 147 at 12.k. This is a long running character with his own set audience so retailers likely know what to expect out of it, they know its not going to deliver them any big returns after all this time.
Ray: That's well above the level I've seen Albatross Funnybooks get before, so The Goon clearly has some loyal fans left from its Dark Horse days. There's a crossover with wizard-pug comedy Grumble coming soon.
Glenn: A new creator owned series by G. Willow Wilson at 149 selling over 12k from Dark Horse in the form of Invisible Kingdom is a bit of an under performer. Certainty Wilson could arguably be one of the most important creators of the 21st century due to her work on Ms. Marvel and she is now doing work for DC as well. However she hasn't had a creator owned series since the long ago Vertigo series Air so like retailers may not know how to treat Ms. Marvel without Wilson they may not know how to treat Wilson without Ms. Marvel. Dark Horse these days are a mixed bad however with most of their top creators only managing to do around these numbers anyway.
Ray: This is a little above what we usually see Berger Books do, so the one-two creative punch of Wilson and Ward helped. Most of these titles seem aimed at the bookstore market, though.
Glenn: To emphasize my point, at 151 is the latest Black Hammer mini, Black Hammer 45 by mad scientist creator Jeff Lemire which sells over 11.5k which is perfectly in line with the rest of the line pretty much. Dark Horse must be thrilled with these so far due how many of these we're getting. Watch for Justice League/Black Hammer to overperform in a few months and get a whole set of new eyes on this brilliant universe.
Ray: At this point, I think retailers are largely ordering Black Hammer books very consistently, almost never dropping their orders and giving spin-offs the same rope as the main series. Expect it to keep going up as the line gains buzz and the adaptation nears.
Glenn: At 154 is Rick and Morty Presents Jerry which sells over 11.4k. The franchise is definitely one that seems to be keeping the lights on at Oni due to its very passionate fan base. I do not for the record know who Jerry is.
Ray: It's not quite a mop and it's not quite a puppet.
Glenn: A multi year delay seems to have not been kind to Image creator owned series Lazarus by Greg Rucka and Michael Lark who bring the series back with a 7.99 one shot this month at 154 selling over 11.3k. The fans likely have moved on and are willing now to wait for a collection I'd say.
Ray: I don't know that the title was selling much higher before its long hiatus – Lazarus was always critically acclaimed, but its slow pace didn't lend itself to single-issue sales.
Glenn: At 156 is the Spider-Man: Far From Home Prelude which sells over 11.1k to those that needed reminded what happened in Spider-Man: Homecoming.
Ray: 11.1K suckers!!!!
Glenn: Reorders for Captain Marvel 1 keep happening and its nearly the same amount as last month with over 10.7k at 161 which is great for the character who's had a rough few years comic wise.
More retro Marvel comics to celebrate an anniversary of some sort in the form of Ziggy Pig Silly Seal at 164 selling over 10.2k which I think makes this the lowest selling of the bunch but when its a comic called Ziggy Pig Silly Seal I think you can take what you can get, especially if you're charging 4.99 for it.
Ray: Shockingly, no one wanted a continuation of a random weird subplot from an issue of the current Deadpool run about homicidal pigs.
Glenn: New Aftershock title Dark Red debuts at 177 selling over 8.6k which is pretty standard for their launches. Again this is despite the involvement in a top talent in Tim Seeley, the Aftershock mystery continues.
Ray: This is not the redneck vampire comic you are looking for. *waves hand* Bad time to debut this concept, and Aftershock's struggles continue.
Glenn: Although it had a respectable launch last month, DC/Vertigo's High Level has crashed in its second issue with sales over 8.1k at 183, don't get attached to this one folks.
Ray: A new Dungeons and Dragons miniseries, "A Darkened Wish", launches from IDW at #191 with 7.6K. This is one of IDW's most durable franchises, but never a top seller.
Speaking of IDW, an odd entry at #192 as they debut their comic spin-off of the Netflix original GLOW from Tini Howard, selling 7.6K. This is a show where much of the appeal is the acting, chemistry, and fight choreography – none of which are things that will translate to the comic, so I'm not surprised it struggled.
Glenn: In terms of Netflix shows I'd consider GLOW to have a very niche cult fanbase that I don't see extending to have interest in other media. I can see it for Stranger Things for sure (and we have) but not GLOW…you should all watch the show though, its great.
Ray: 7.4K in reorders for Guardians of the Galaxy #1 at #195. Given all the reorders this month, I can't be sure which volume of GOTG this was.
Glenn: Lets go with the very first version for lolz.
Ray: 7.2K in sales for the latest Marvel Super Hero Adventures one-shot, "Spider-Sense of Adventure" at #199. This is essentially a monthly series of short kid-friendly storied (with brilliant newspaper comic parodies by Ty Templeton), but by renumbering it every month it never loses sales.
Glenn: Its genius!
Ray: Marvel continues selling us the same comics at higher prices with Marvel Tales: Thor, a $7.99 collection of classic Thor stories which sells 7.2K at #200.
After a lot of low-selling indie books at this level, we get a new debut with Dynamite's The Six Million Dollar Man #1, which sells 5.9K at #216. This had Marvel creator Christopher Hastings (Gwenpool, Secret Agent Deadpool) on board, but the character isn't particularly relevant to current readers. This is typical "Dynamite throws a license at no one in particular" numbers.
Glenn: The franchise is wellllll beyond its best years which weren't that great to begin with. Besides people have mined this idea to death but with different names so there's plenty of better tales with a similar premise out there.
Ray: #222 brings us the launch of Dark Horse's second Frozen miniseries, Reunion Road. Unlike the previous Joe Books Frozen title, these are more plot-driven and are released in quick three-issue minis – making them easy to collect in small trades. #5.6K isn't great sales for a franchise this big, but it'll find its audience in bookstores where kids actually go.
Solicits indicate that Moon Girl and Devil Dinosaur may be ending soon, and we'll find out in the coming weeks when solicits arrive. The question is, how low will single issues go before then? This month it's at #225 selling 5.5K.
#232 brings us the official mascot of By the Numbers, Zombie Tramp! The latest issue sells 5.7K, but there's three other covers in the top 500 lower down selling 1.7-1.6 at 333, 334, and 339. That actually puts Zombie Tramp over 10K for the month. I like saying Zombie Tramp.
Glenn: Zombie Tramp!
Ray: A new season of Riverdale means a new season of the tie-in comic, and Riverdale Season 3 #1 sells 4.8K at #240. These are digital-first short stories and aren't too far off from the other books in Archie's new line, so they're probably pretty happy. Let's hope so, or the Gargoyle King will get us.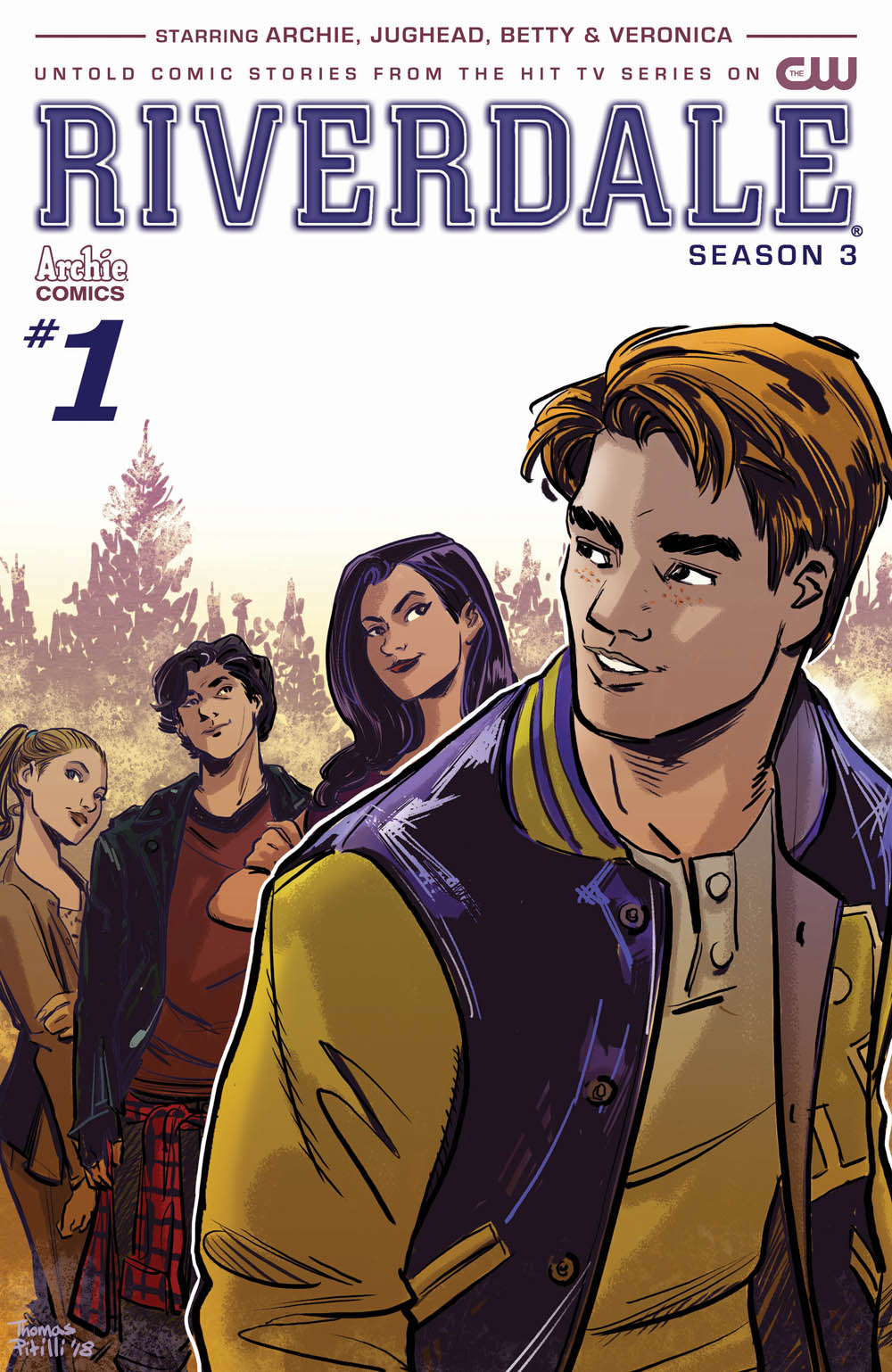 Mags Visaggio's new 80's-set teen thriller "Morning in America" debuts with 4.8K in sales from Oni at #241. We've talked about how Oni has trouble selling in singles, and as we wrote this column it was announced that they're merging with fellow troubled publisher Lion Forge. Whether it works out, we'll see – but they've already gotten a lot of blowback from the number of people let go immediately.
Glenn: It makes sense for two small publishers to partner up but it really sucks that people are losing their jobs over it. Let us hope they find elsewhere, its a rough industry and a rougher economy.
Ray: #243 brings us the debut of a comic called Astro Hustle, selling 4.7K. This comic won't finish, due to scumbag reasons, and that's all we'll say about it.
Scout Comics has a strong debut from master Italian writer-artist Don Aguillo titled Rise, which lands at #251 with just under 4.4K. That's higher than Scout's average debut, so I put this down to Aguillo having a quiet but existing fanbase over here.
Another iffy debut from Mags Visaggio at #252, as her Dark Horse monster-hunter comic Calamity Kate only sells 4.3K. Visaggio gets a lot of critical buzz for her offbeat and experimental storytelling, but it hasn't quite resulted in sales yet.
Glenn: Mags is one of those writers that just needs the right property or book to just explode to the top. Prior to God Country/Venom there were a lot of Donny Cates stories out there no one knew about that companies are now reprinting or rescuing from years in drawers. Give her a few years.
Ray: A spin-off from the currently running Star Trek Discovery series, focusing on Captain Saru, lands at #255 from IDW with sales of 4.1K. IDW's retooling their Star Trek line soon with higher-profile series, so we'll see if it pays off in sales.
Glenn: Poor Saru constantly plays second fiddle on Discovery and never quite gets to be the Captain of his own ship. Hopefully in this series he'll get some much deserved attention.
Ray: Another low-selling Dark Horse debut at #257 in Bad Luck Chuck, and this noir comic about a young woman who farms out her bad luck didn't have the name creators of other launches. 4K in sales is about what's to be expected.
Glenn: I wish I could farm out my bad luck, my garden be plentiful.
Ray: A $7.99 Steven Universe one-shot, Fusion Frenzy, sells 3.8K from Boom at #260. These cartoon-based comics aren't meant for the direct market, but they have a small but loyal audience.
You remember Rick and Morty vs. Dungeons and Dragons? It apparently has a director's cut that gets another 3.7K in sales at #263.
Glenn: Keeping the lights on at Oni but sadly not saving the jobs of many people who shouldn't have lost them in the upcoming joint venture with Lion Forge.
Ray: Udon Entertainment makes an appearance on the charts with Street Fighter: Menat, a spin-off of the popular video game series selling 3.6K at #264. This is basically where this company lives, selling to a loyal audience of video game fans.
Much like Steven Universe but with much larger fans, Boom's latest WWE Wrestlemania $7.99 special sells 3.5K at #269. Boom keeps putting these specials out, so they must be happy with the sales.
#270 brings us the latest sexy fairy tale from Zenoscope, Gretel, selling 3.5K. Glenn, strike up the Rachel Bloom!
#276 brings us a new comic I've never heard of, Neon Future #1, from a company I've never heard of, Impact Theory Comics. It sells 3.4K, and it seems like we get new companies on this list every time. Our source can't keep up!
Glenn: Really they'll just be thrilled to be here as they should.
Ray: IDW acquired the rights to the old-school Image book The Maxx to publish a crossover with Batman, and they release a lot of the surreal 90's book's old material in a 100-page giant this month. It sells 3.2K at #283, proving not only Marvel can sell us old comics.
The video game tie-in comic Obey Me #0 sells 3.1K at #285 from Dynamite. This isn't a big-name game franchise like Gears of War or Starcraft, so the low numbers aren't a surprise. I've never heard of it.
Glenn: Me either, the title makes it sound like its for a very specific audience who care for the works of E.L James.
Ray: Another original title from Scout Comics, Star Bastard, sells 2.9K at #290. No big creative team attached, and this title about the worst person in the galaxy and his misadventures is pretty clearly geared towards mature audiences. Adults-only books always sell a little lower.
Glenn: Deadpool meets Star Lord I guess? There's certainty a market for these things but I think you have to present it or publicize it the right way.
Ray: Lots of reorders this month around this level, with close to 2.6-2.3K in reorders for Umbrella Academy: Hotel Oblivion, Die (which is constantly getting reorders), Middlewest, Conan the Barbarian, and Daredevil's new series. All of these books have been getting pretty decent buzz.
The #300 book this month is the latest issue of Gunning for Hits, selling 2.6K. Would be a decent book to end on…but alas, we soldier on into the depths.
Glenn: You go first, I'm scared.
Ray: 30 Days of Night, which was a huge sensation back in the early 2000s, gets a reprint of the acclaimed original miniseries in another IDW 100-page giant. It sells 2.2K at #312. Could vampires be making a comeback against those zombies?
Glenn: Having a movie adaption maybe helps? I think 30 Days is one of those quietly consistent performers based on in it having a fantastic premise that's easy to explain. Its one of those things people will always come back to.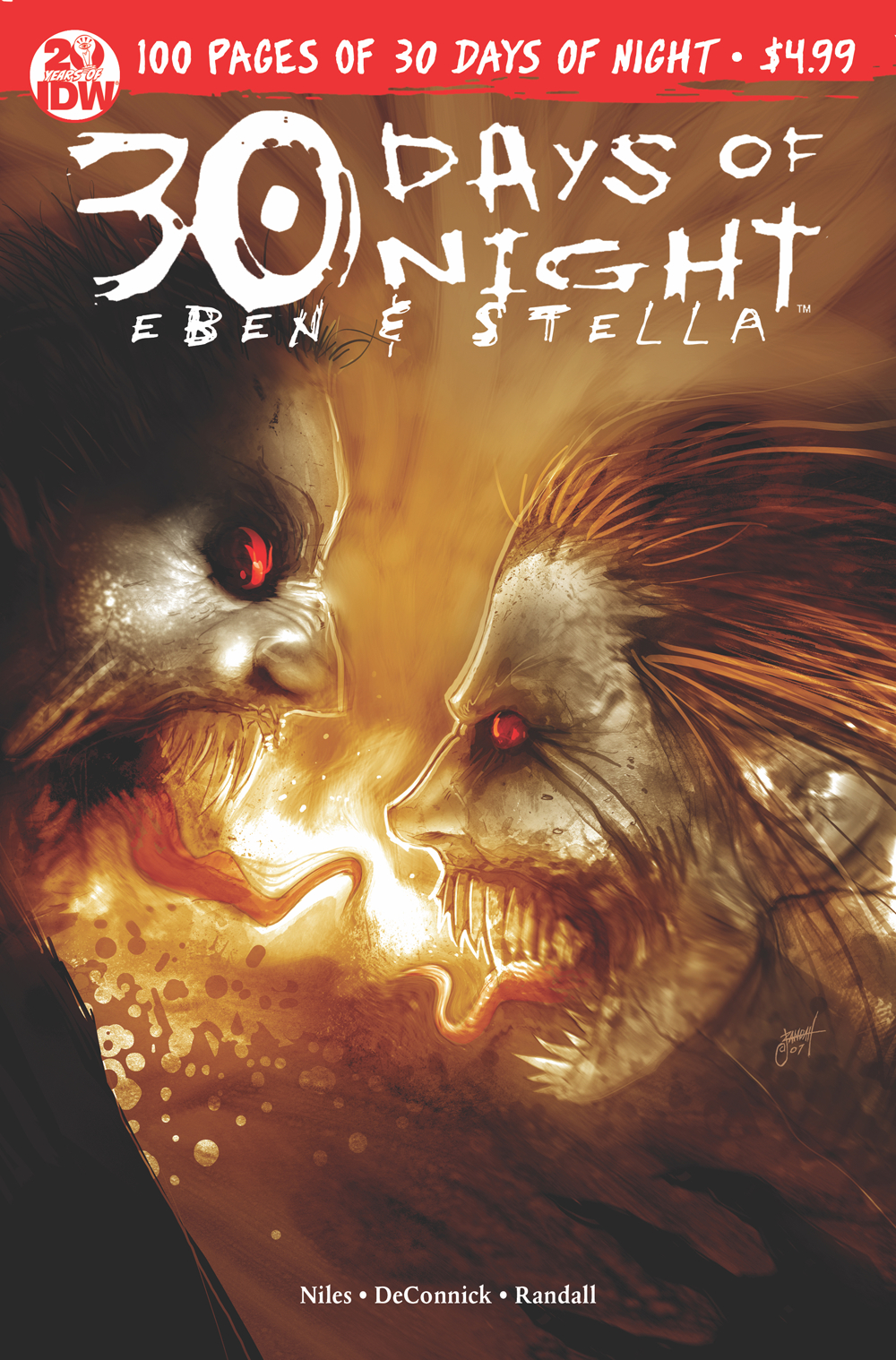 Ray: The $4.99 anthology "Femme Magnifique: 10 Women Who Changed the World" lands at #320 from IDW, selling seven copies under 2K. A biographical comic anthology is never going to be a top seller, but at only $4.99 it's another piece of evidence of how IDW's non-licensed books sell.
One of Scout's earliest titles, Once Our Land, returns for a second volume at #329, selling 1.83K. I didn't read this one when it first came out, but this is likely a book with a loyal but small audience.
Amid reorders of things like Buffy the Vampire Slayer and The Batman Who Laughs, we get this month's winner for the most bizarre title of the month. It's Fartnite, from often-bizarre publisher Keenspot. Flatulence-based parodies of popular video games apparently sell 1.8K at #331. I got nothing.
Glenn: Going for that Vince McMahon humour.
Ray: The latest Aspen Visions one-shot, Soulfire: Heart of Eternity, sells just under 1.8K at #332. Aspen keeps on trucking, even though I haven't heard someone talk about it in years.
Glenn: They'll have a loyal dedicated audience that will seemingly always come back and likely the company realizes that and is now set up to cater to that level without much drawback.
Ray: An oversized anthology from IDW, Synergy: Hasbro Creators Showcase, sells 1.5K at #343. These are characters like GI Joe and Transformers that sell much better in single issues, but the anthology seems to have slipped completely under the radar.
Glenn: Its probably because at this point, many of the main franchises are so far removed from being known as extensions of toy lines that the two don't connect in peoples mind much.
Ray: Now here's where we get into some strange territory, as a lot of companies – but mostly Marvel – make so many reorders that it starts to feel like inventory dumping again. Case in point – reorders of Inhumans Prime (#340, 1.6K) and X-Men Prime (#365, 1.3K). These are the follow-up one-shots from the long-forgotten event Inhumans vs. X-Men. Why would people want these comics now? This is like three relaunches ago!
Glenn: Its another slow month where normally these stock dumps escape notice but that's why we're here to suffer.
Ray: #345 brings us the latest oddly named Aardvark-themed comic from a guy who we don't talk about anymore, selling 1.5K. It's depressing how many redacted entries we have these days.
Glenn: It is. It makes me so grateful for the vast amount of lovely creators who manage to go days, weeks, years and a whole lifetime without being complete dicks.
Ray: Lots more reorders around this level, including issues of Spider-Gwen, Weapon X, Spider-Men II, Invincible Iron Man, and something called Rick and Morty presents Sleepy Gary. 'Kay.
Glenn: I choose to believe we know Sleepy Gary, he's a charming Canadian fellow.
Ray: At #362 is a new creator-owned book from Cave Pictures Publishing, The Blessed Machine #1. This post-apocalyptic AI thriller from Mark Rodgers and Jesse Hamm is the first comic to get some creative buzz for this company, and its debut of 1.3K may be boosted by future reorders.
It's hard to remember that there's an irregularly-released Grant Morrison comic about Hindu mythology on the market, but a new issue is out! "18 Days – Karna: Legend of the 6th Son" sells 1.2K at #384.
Glenn: Clearly there's just not much interest in this type of story because I would have certainty banked on Morrison's name being enough to grab a 250 or above slot at least?
Ray: Selling 1.2K at #378 is Captain America #25. Is this the death of Captain America issue? Is this the setup for the end of Secret Empire? The world may never know.
Glenn: Its the original Cap run by Simon and Kirby where Steve and Bucky are trying to save us against vampire stereotypes. Curse those stereotypes!
Ray: Selling 1,195 at #379 is Rags #1 from Antarctic, which is a comic about a sexy lady zombie hunter who runs around in…you guessed it, rags! Very practical for a life-or-death situation where a bite turns you into a zombie. But at least she'll be a sexy zombie?
Glenn: If she's coming for Zombie Tramp's place in our hearts then I hope she's ready to be greatly disappointed.
Ray: Two of the odd mini-event Generations get some reorders this month, with both Iron Man and Captain America's one-shots selling about 1.1K at #381 and #384 respectively. These might have some relevance to a certain movie that is out by now, so retailers probably wanted the stock for curious new fans.
Glenn: The Cap one I can definitely see for spoilery reasons, Iron Man I'm not too sure. Its hard to call whether the sales being this low makes it seem legit or more suspicious stock dumping.
Ray: Antarctic released a lot of new content this month, with two new mature-readers superhero comics. The Offbeats sells 1.1K at #386, and Tainted Love sells about 25 copies less at #390. I don't quite know who this company's output is for – oh, wait, I do, given some of their recent moves.
Source Point Press releases an oversized one-shot, Viking Queen, to sales of 1,084 at #389. This supernatural period piece didn't really get much hype and there's been a lot of books in this vein recently, so it sort of slipped under the radar.
It's four reorders of issues of Wonder Woman, Captain America, Amazing Spider-Man, and Batman that make up the last four comics selling just over 1K. These are all recent books, so not unusual as reorders go.
The Brian K. Vaughan/Marcos Martin series Barrier was re-released in an oversized slipcover form and the $9.99 package sells 978 copies at #400. This was released in limited quantities, so this isn't quite representative of the demand.
Glenn: Given this was also 'pay what you want' online people likely can read it much cheaper that way. There was also a hardcover people might prefer to read.
Ray: Remember when Civil War II was the worst Marvel event? Those sweet halcyon days… For those who want the bad memories back, the #0 issue gets 937 reorders at #404.
Glenn: Those were they dayyyyyyyyyyyyys
Ray: It's mostly reorders down here, but the Alterna post-apocalyptic series The Wicked Righteous returns for its second volume with sales of 867 copies at #415. Retailers definitely ordered this as a continuation rather than a launch.
Sexy lady comics still sell, as Cavewoman: Markham's Mansion sells 864 copies at #416. I'm not sure if this is one cover or a total of the roughly 722 variant covers they have with every issue, because it doesn't say a specific cover like the Zombie Tramp ones did.
Glenn: If one variant wasn't a cave drawing they need to stop as a company and start over.
Ray: Quite a few Captain Marvel reorders down here, including several of the True Believers issues and the Braver and Mightier one-shot, all selling about 900-700 copies. This is definitely retailers stocking up after the movie.
Glenn: I would say there would be a lot of Captain Marvel collections seeing some love too, this will all ultimately help the current ongoing title.
Ray: I'm not sure if this is part of a new True Believers line for DC, but a reprint of Batman: Year One from a line called Batman Essentials sells 713 copies at #431. At a dollar price point, that's a lot lower than Marvel usually gets for these – DC needs to get the word out a little better.
Glenn: I didn't know this was a thing until now and yeah, no kidding. The first part of one of the best Batman stories (and comics in general) selling this low is ODD. This is the type of thing you have readily available for FCBD to give to a potential new buyer to give them a taste of what this crazy medium we all love can offer.
Ray: Amid a lot of low-selling creator-owned ongoings and some reprints, we get a comic from a company that almost never shows up on the charts at #436 – Magical Beatdown from Silver Sprocket. This oddly-priced $6.00 comic is a parody of magical-girl books about a girl who beats up catcallers, and it sells 668 copies. The low entry bar this month has opened some opportunities for real indie comics that usually slip under the radar.
Brian Shearer's William The Last webcomic launches its second volume from Antarctic's creator-owned imprint at #439, selling 662 copies. With only two months since the last issue, this is definitely just retailers renewing their orders for the continuation.
Showing how low the entry bar is this month, at #447, we've got a random Betty and Veronica Double Digest, selling 629 copies. We almost never see these oversized Archie collections chart in singles, because they're geared towards newsstands.
Source Point Press released a series of interconnected one-shots titled Monstrous over the last few months, and now they're crossing them over into Monstrous: European Getaway, a miniseries expanding on the Frankenstein mythology. It sells 612 copies at #449, not building much on the original series.
It's almost entirely reorders down here, including 529 copies more for Royals #1 at #470. So for those people who watched Inhumans on ABC and couldn't wait to learn more about Marvel's superhuman royal family, here you go, I guess.
Glenn: There will be that one guy holding out hope the Inhumans can happen. Its never going to happen.
Ray: As the creator-owned series Rat Queens prepares to shift creative teams, it gets reorders for a pair of its specials – Orc Dave at #492 selling 442 copies, and Neon Static at #499 selling 422 copies. Retailers are likely getting some stand-alone stories in stores for curious readers with the relaunch.
Wrapping up the list at #500 is Quincredible #5, the newest member of the Catalyst Prime line selling 419 copies. Despite a lot of hype, this line never caught on and it's being relaunched in a Gail Simone crossover event – but then, the company itself might not exist soon due to the merger with Oni. Comics! Never a dull moment.
Glenn: My head hurts, I'm going to lie down.
Looking ahead, it's largely a quiet month with one big exception – War of the Realms. Marvel's latest mega-event drops a bomb on the market with a biweekly Aaron/Dauterman miniseries and new tie-ins every week. Expect Marvel to take back the lead in a big way, especially with other launches like Peter David's Symbiote Spider-Man, Tini Howard's Thanos (just in time for a certain movie), Eve Ewing's Marvel Team-Up starring Ms. Marvel, another Carnage one-shot, and Rob Liefeld's return to Marvel with Major X. There's also several new Star Wars series launching and Greg Pak's cycle on the franchise begins.
It's like DC knows what's coming because they have zero launches in April 2019. Taking the month off and keeping it status quo, in one of the strangest patterns I've seen in a while. They won this month, they can take a breather. They do have a crossover between Deathstroke and Teen Titans, and this is the month a lot of their lower-selling books wrap their runs.
Over at Image, the undisputed headliner for April is Ascender #1 as Jeff Lemire and Dustin Nyguen begin a new chapter in their sci-fi/fantasy epic. There's also fantasy epic Fairlady and Karl Kesel's Kickstarter success Section Zero.
What will rise? What will fall? Find out next month on…By the Numbers!
Liked What You Read? Let Us Know Here Or On Twitter @glenn_matchett or @raygoldfield!