Like in any industry, comic books and their companies listen most to one thing and that's your money! What does your money tell them? What does it tell us as fans? What series do people say they adore but can't seem to catch a break and what books to people hate that sell out? What are the trends? What looks good? What looks rough?
All these questions and more will be answered here, every month in 'By The Numbers' by comic writers, editors and fans, Glenn Matchett and Ray Goldfield.
Glenn Matchett is a comic writer and editor. He's worked in the industry for 6 years but grew up reading comics. He's had work published with Outre Press, Nemesis Studios and others.  He has a story in an upcoming charity Doctor Who zine which has stories starring the 12th Doctor and Clara.  Please check it out here and support, its for a good cause!  https://thehybridzine.bigcartel.com
Ray Goldfield is a fan of comic books for going on 25 years, starting with the death of Superman. He is a writer and editor and has released his first novel. Ray also does a weekly roundup of DC comic reviews for website Geekdad and they're brilliantly entertaining.  Ray isn't doing a charity zine right now but gladly accepts donations towards his crippling comic addiction.  Its always the young and best of us that are that effected.
We also do a podcast together with longtime buddy, Brandon James on iTunes with Rabbitt Stew or at the link here! Don't ask, I didn't pick the name. If you'd like to hear what me and Ray sound like, give it a listen!
Top 300 in full available here!
Glenn:  Hello, hello, hello
It turns out that in among a lot of crazy thing happening that August was pretty slow.  There was one exception (which we'll get to) but mostly it was business as usual and the books that tend to be the most consistent rose to the top of the charts because they always sell well.
The one exception I alluded to which comes in with a clobberin debut is the new launch of Fantastic Four by Dan Slott and Sara Pichelli.  There are many rumours as to why Marvel's first family was put on the shelf but like Thor well over a decade before it seems the rest have done them good.  The new title launches with sales over 368.9k.  A brilliant debut for a title that has struggled for like 15 years apart from the notable rise it took under the guidance of Jonathan Hickman.  Its hard to call where the book will go sales wise from here but I think it'll end up in the higher echelon of Marvel books among the likes of Thor and Avengers, if not better.
Ray:  This is a good example of what happens when a property goes missing just long enough for audiences to really miss it and then comes back with a true all-star creative team. This is very reminiscent of how Thor exploded at the start of JMS' run and turned the property into the long-term hit it is today. Given that Slott tends to like good long runs, I think this is going to be another mainstay top twenty hit for Marvel.
Glenn:  The real event is finally here after months and months of preludes and countdowns, Infinity War the big story of the year from Marvel launches at 2 with sales over 104.3k at launch.  This is good if you look at this as a Guardians/cosmic Marvel event but not so much if its meant to be akin to something like Civil War or Secret Invasion.  There is interest but much like how the lead up has all been it'll likely be a bit lower from here but stable enough.  Issue 2 charts at 12 selling over 70.3k which a very good hold.  If it keeps it it'll be respectful but unspectacular.
Ray:  This feels like the first issue boost was mostly due to variants, and the second issue sales indicate that it's likely to resume similar sales to the prequel miniseries by the end. A decent mid-level hit for Marvel, but not the kind of big event they were clearly hoping for.
Glenn:  With it being a quiet month, the industries top title takes the third and fourth spot in sales with King's Batman resuming its glacial slide following the wedding.  Issues 52 and 53 sell over 102.3k and over 99.1k respectfully.  Business as usual here, any negative fallout from the wedding issue is yet to be seen.
Ray:  Kind of surprising that there were only three books above 100K this month. That's a huge change from past months, but Batman continues to be rock-solid as always. These two issues were the conclusion of "Cold Days", where Bruce confronted his demons on jury duty.
Glenn:  At first glance, Amazing Spider-Man selling over 86.2k at 5 would put it well in the running for Marvel's new top selling ongoing (we'll see how FF lands in that regards over the next few months) but we're still in the settling in period.  Artist Ryan Ottelly is taking a break following issue 5 and has yet to be solicited to return.  We also have Spider-Geddon coming which might take the shine away from Amazing being the new toy to play with.  There's a lot of unknowns at play but these sales and its place at 7 with sales over 81.6k is encouraging on the surface.
Ray:  Decent second-month sales, showing just how steady ASM as a franchise is, but these sales are based on guesswork. Retailers haven't had the chance to adjust based on actual sales yet. Spider-geddon will definitely hit this book hard as it becomes clearly seen as the second-tier Spider-book, being the only one not tying in.
Glenn:  At 6 is the much hyped Sandman Universe one shot that is basically a sales pitch for four new titles spun out of Neil Gaiman's legendary Sandman run.  It sells over 83.5k and while I may have expected more, this should be by Vertigo standards (which this line kinda is and kinda isn't) which means this number is fantastic and the best selling book the line has had since…Sandman Overture.  The four titles will also sell handsomely in trades and probably very respectable in singles, adding to DC's considerable presence in the 35-50k range where most of the higher sellers live these days.
Ray:  Sandman is one of the properties with the biggest mainstream profile, so this is pretty impressive for a $4.99 mature readers one-shot. I'm not sure if the singles will do anywhere near as well as this with the exception of The Dreaming, but at the very least DC's building themselves a strong foundation for a trade-driven line here. 
Glenn:  Great sales for Superman 2 which is at 8 with sales over 77.4k.  This is well above where the title was previously and although I'm sure DC would have liked more, this is still very good.  The other Bendis Superman book, Action Comics is selling over 61.9k at 17 which is not too far away and I wouldn't be surprised if the two titles slowly start to drift closer together sales wise over the next few months.
Ray: That shows some genuine interest in the Superman line, as this is close to double what the titles were doing in the previous run by the end. Much like ASM, we have to see where things go once retailers have a chance to adjust, but the Superman line wasn't driven by variant covers. That indicates retailers have faith in both titles.
Glenn:  Finally at the final two places of the top ten is Scott Snyder's Justice League which is now seemingly DC's most second dependable ongoing (we'll see if Superman can maintain long term but I think it'll fall behind Justice League in a bit).  Its no surprise with the creative team and the big scale Snyder is going for in the book.  Sales wise its a success with it selling over 76.5k and 75.1k respectfully.  If only I knew what was going on though…
Ray:
Justice League has leveled out in a hurry, and will likely stay around the top ten for the foreseeable future. They have all the top characters, arguably DC's top writer, and the most popular new villain in years. There's already virtually no attrition from issue to issue. 
Glenn:  I will be interested to see if the Batman Who Laughs will cause a sales spike when he shows up again, especially his focus in issue 8.  He popped up in Immortal Men which didn't cause too much of a stir but this is obviously very different.
Ray:  At #11, we've got the latest relaunch of Punisher by Matthew Rosenberg, selling 73K. That's a huge increase from the previous edition as the series ditches the War Machine status quo, but it's also heavily driven by variant covers. I expect this "back to basics" series to lose at least 50% of its sales next month – there's nothing really driving sales long-term here. 
Glenn:
Just the typical first issue Marvel boost then back to business as usual before the next relaunch.  Going in circles is fun!
Ray:  #13 brings us the launch of Venom: The First Host, selling 68K. This is essentially a lost arc from the Mike Costa run, pitting Venom against enemies from the Kree-Skrull war. The fact that it sells so well is a testament to how hot Donny Cates has made Venom right now – the 5th issue of the main title is selling 64K at #16, one of Marvel's biggest hits at the moment.
Glenn:  I wonder how many retailers thought this was some sort of extension to the Cates book but either way, very good performance for what will now be a throwaway Venom mini.  Marvel's really getting it right with this one.
Ray:  There's Walking Dead, good ol' reliable at #14 with sales of 65K. It didn't manage to sneak into the top ten this month, but it'll probably climb back up again.
Glenn:  Its slowing down again but that happens, the next big character intro, story and/or slight breeze will have it back in no time
Ray:  Two titles that launched last month, Captain America and Catwoman, both move from the top ten to the top 20, with Catwoman selling 64.7K at #15 and Captain America selling 61K at #18, just above the sixth issue of Avengers. Given that Captain America actually sold 46K more than Catwoman last month, that's a win for the lady in the catsuit. Meanwhile, Captain America is definitely starting to rebound but still has a long way to go to fully recover from the damage done by the previous extended run. Good thing that writer isn't on any book that…oh.
Glenn:  Really promising performance from both especially Catwoman who usually sells in the 30k range at best.  Her series didn't get quite the big rest that Fantastic Four did but DC really couldn't have picked a better time and/or creator to make her a hit again.
Ray:  #20 brings us a new X-event that seems to have slipped under the radar. Extermination is going to be spinning out into the weekly Uncanny X-Men run and a new X-Force title by writer Ed Brisson, but its sales of 55K aren't exactly impressive. The X-men have seen better days as a franchise. The second issue sells 44K at #33.
Glenn:  The weekly Uncanny refocus will likely be a big deal for the franchise which has had both better and worse days.  Marvel are pushing a lot of big stories at once to little effect as opposed to DC who seem to be pulling a few major things off at the same time with strong results.
Ray:  21-30 is the place for hit titles finding their level this month, it seems. Two issues of Flash, two issues of Detective, and some of Marvel's higher-selling new relaunches including Thor, Tony Stark: Iron Man, and Immortal Hulk all hover around this level between 54K and 48K. Attrition is slowing down a lot for all of these titles, but it's worth noting that it took the Marvel books 3-4 issues to find the level that it took Flash and Detective 50+ issues. The two main Star Wars titles also sneak in here at 27/28, selling only 28 copies apart.
Glenn:  Detective seems to be doing well in a post Tynion world, the bat strength of it probably helps a bunch.  No doubt it'll see the same gradual climb Action did as the issue number gets closer to four digits.
Ray:  If you want an ill omen for one of Marvel's upcoming events, look at the sales of The Hunt for Wolverine: Dead Ends. This bridge issue before next month's Return of Wolverine sells 49K at #25. Not exactly a great indicator of interest in this event. How long does it take this guy to come back, anyway? Next month's Return of Wolverine #1 has 25 (!!!) variant covers, so that should help it get to near the top of the charts anyway.
Glenn:  Return of Wolverine proper has all the bells and whistles to make it a top performer.  It seems that people have had to pay out a lot so far to keep track of his coming back so I hope Marvel can deliver after all the hype.
Ray:  Cosmic Ghost Rider keeps about half its first-issue sales to land at #31 with sales of 46K. Not quite the gravity-defying performance of Spider-Gwen, for instance, but more than enough to ensure we'll be seeing ol' Fiery Frank for a while.
Glenn:  Given Cates is taking over Guardians I'd wager good money on that.
Ray:  I also expect that some of the surviving characters from the Inhumans might find themselves on the Guardians of the Galaxy when that launches
Glenn:  Groot can teach Blackbolt to talk, it'll be classic!  (I know that's not how it works)
Ray:  Speaking of defying gravity, DC has to be very happy with Justice League Dark at #32, selling 46K. That's 75% of what its debut issue sold, and shows that the Justice League line as a whole has been revitalized by recent events. We'll see if that holds for the upcoming Justice League Odyssey, which has had major behind the scenes issues.
Ray:  Great hold for Dark as the League line seems to be the strongest its been in years.  We'll see in a few months if all the behind the scenes stuff has a knock on effect on Odyssey, I don't think so though.
Glenn:  I was a little surprised to see Web of Venom: Ve'Nam down at #36, selling 41K. Given that this is a Donny Cates issue expanding on the new characters he introduced in Venom, I would have expected this and The First Host to switch places. Maybe the lack of the word "Venom" in the title affected it a bit?
Ray:  It was pretitled 'Web Of Venom' though but yeah, its an odd one.  I bet reorders on this will be better.  I bet the Carnage one that Cates is writing in a few months will sell wayyyyyyy better.
Glenn:  A strong debut for the new Scott Peterson/Kelly Jones Batman miniseries, Batman: Kings of Fear at #38 selling just over 40K. Jones does have a big fanbase for his distinctive Batman art, but I think we can mainly chalk this up to the power of Batman!
Ray:  Nostalgia in Kelly Jones and Batman do a powerful combination make.  Much like Lee Weeks, Jones could easily do an arc or a one off in Batman and he wouldn't seem out of place among the more modern day stars, the guy is just as good now as he was back in the day.
Glenn:  #40 has Batgirl #25, an anniversary jam issue, selling 37K. That's a big increase over the series' regular level – and over #26, which shipped the same month and sold 25K at #93. That's a slight ongoing boost for the series and its new creative team.
Spider-Geddon launches with a Spider-punk focused issue. He's not one of the biggest characters from the event, so the initial sales of 36K at #41 are decent. The Spy/DR issue that ships the same month is at #59, selling 32K. Jason Latour is back with a new concept for this event next month, so that should be the best-selling of the lot.
Glenn:  Very good sales for this and I'm wondering if retailers were hoping for lightning in a bottle like we got with Spider-Gwen in Spider-Verse.  Like I mentioned earlier, Marvel is pushing a lot of different things at the moment to a lot of middling success but I have a feeling that Spider-Geddon will be by and far the break out.
Ray:  Adventures of the Super-Sons launches at #42 selling 36K. I think retailers likely ordered this one as a continuation of the cult hit series, rather than a true new volume. This is very close to where it was prior to this break, same as for another title that returned this month.
Glenn:  Its odd that this just wasn't the last 12 issues of the main title but I know there is some timing stuff with Jon being off world but that usually happens with multiple characters showing up in various books.  It doesn't seem to have made a lasting impact either way.
Ray:  Oh, look, it's time for another entry in "Ray yells at retailers for ordering crossover one-shots based on the character involved rather than the talent"! This month saw the second wave of DC/Looney Tunes crossovers, which broke out into the mainstream with the brilliant Batman/Elmer Fudd one-shot last year. This year, the highest of the four is...Joker/Daffy Duck, by Scott Lobdell at #44, selling 35K. Come on, people. The one that I would have expected to be the top seller, Harley Quinn/Gossamer by Palmiotti and Conner, is at #56 selling 33K. The best of the four, Catwoman/Tweety & Sylvester by Gail Simone, is at #80 selling 28K, and Lex Luthor/Porky Pig by Mark Russell is at #95 selling 25K. Overall, I do think the sales are up a good deal from last year's wave, but that order…
Glenn:  Joker sells and that's what retailers will be going by.  The Catwoman one will probably win out on reorders but yeah, I get what you mean.  These are definitely faring better than last years, I'm hoping for another wave because while we didn't get a masterpiece like Batman/Fudd from last year, the three of these I read were decent to excellent and somehow these bizarre mesh ups just seem to work.
Ray:  The new Kirkman/Burnham book Die! Die! Die! (not to be confused with Kieron Gillen's Die) launched with an odd free-shipping scheme last month, so this is the first time we get to see how it actually sells now that retailers have to order it. It lands at #45 with sales of 35K, which is good enough for the second-highest Image book of the month. Who knows how attrition will work with this book, though.
Glenn:  Again, this was an interesting experiment that was a bit mismanaged but seems to have worked okay.  Its miles ahead of Outcast is and where Invincible was but we'll see if that lasts long term.  Given the current pattern of Image books I'm preparing pitch right now for 'Dye, Die' a serial killer who chooses their victims in a hair salon due to the style choices they make.  
Ray:  West Coast Avengers, a spinoff of Kelly Thompson's Hawkeye title and featuring a bunch of oddball B-list heroes, lands at #48 with sales of 34.5K. It's decent if you consider it more of a Hawkeye book than an Avengers book, but this should be selling ten times as much. This is a book primed for a cult breakout and a really good second-month hold.
Glenn:
Kate Bishop isn't B-list, how dare you!  Okay she kinda is but still she shouldn't be, she rocks.  This is good given the cast but it doesn't seem as if the Avenger's moniker is worth what it was anymore after Marvel's mined it to death for like 10 years.
Ray:  David Walker takes his turn on Cable and Deadpool for an annual, and the over-the-top time travel story sells 33K at #52. Not bad, and only 8K below the sales of this month's issue of Deadpool. Walker doesn't seem to have more Marvel plans, though, so maybe look for him at DC soon?
Glenn:  Image could be calling too, he seemed to get a bit bummed out about how Luke Cage and then Cage/Fist went but kept things amicable enough to keep the door open but he may be happier in creator owned land.
Ray:  At #58 is the debut of Pearl from the creative team of Alias, Bendis and Gaydos. It sells 32K, which is a decent debut for a new creator-owned title. Definitely more than it would have sold for Vertigo or Icon, so the Jinxworld experiment seems to be off to a good start – on new titles at least. More on that lay-tor.
Glenn:
This is akin to a strong Image launch and more than it probably would have done through Marvel/Icon if history is anything to go by.  If it stays between here and say the 22-25k level I'd call that a win, especially since it'll probably do well in collections too.
Ray:  #64 brings us Star Wars: Beckett, a one-shot focusing on Han Solo's roguish mentor. It sells just under 32K, proving that Solo didn't just underperform at the box office.
Glenn: I actually don't think that's too bad for a new character coming out of a movie that is seen to have under performed financially.  I just want my L3-37/K2-SO romantic comedy yesterday.
Ray:  IDW has a high showing on the charts with a crossover with Oni at #65 selling 31K – Rick and Morty/Dungeons and Dragons. I'm too old for one of those things and too young for the other.
Glenn:  Its clear that Rick and Morty is Oni's MVP franchise right now.  I tried watching it and couldn't sync in with it.  I used to be cool but then they changed what it was.
Managing a pretty decent hold on its second issue, the Death Of Inhumans mini series sells over 30.1k at 69.  For what will likely be the final bow for this franchise for the foreseeable future, this is as probably a decent farewell as they could expect.  All credit goes to Mr. Cates, Marvel's current miracle man.
Big fall for Mr. and Mrs. X at 73 with sales over 29.3k.  It seems the wedding switcharoo has not paid off or had the minimal impact it seems to (so far) had for DC.  The title can probably chug along at this level for a while if sales stay in this range.
Ray:  Given that this is essentially a Rogue & Gambit title, two characters who could never carry a solo series for long, I think this is the expected level. It might level out quickly. Also worth noting these are the issues that were ordered as "X-Classified", so who knows what the sales actually represent.
Glenn:  Selling pretty closely to the main title, the Astonishing X-Men Annual sells 28.9k at 79 and this is the range the x-books live at these days.  Marvel hopes to change that with the relaunch of Uncanny I mentioned earlier but their current track record doesn't give me a huge hope for success.
Settling well is the new version of Grand Design series which sells over 28.3k at 83.  Given that this is essentially an art book, is 5.99 and is tailor made more for collections this is a fantastic result.  We're going to see more of these books for sure.
Although he doesn't have his on ongoing at the time (that's coming at the end of the year though) Miles Morales Spider-Man gets an annual at 85 selling over 28.1k.  This is pretty much where they Spidey book starring Miles sold so its clear he doesn't need his co-creator and will probably spend decades with an on the peddle//off the peddle trajectory like others such as Kaine, Ben Reilly, Spidey 2099, Mayday Parker and others enjoy.  Miles does star in his own (kinda/sorta) movie at the end of the year so we'll see if that helps.
Ray:  Miles has a good chance to take back the mantle of the #2 Spider-character from Gwen with his new series, and Marvel picked a good writer. I think the long break they gave him may not have been the best idea, though.
Glenn:  At 89 is an annual for Daredevil which sells over 27.4k which actually outsells the main series.  This is a fill in issue telling a story early in Daredevil's career co-starring Misty Knight and written by DC writer workshop graduate, Erica Schultz.  Its not much of an outsell but its an interesting one, maybe its cause Shultz is on the rise or maybe its cause of Misty Knight?  Schultz could be the next writer that either company may want to invest in.
Ray:  She's rising fast, and it seems like Soule's run on Daredevil is coming to a close soon. Schultz is definitely in the mix to take over that title, but I imagine it's Cates' if he wants it given his role in Marvel Knights.
Glenn:  Cates can't write everything!  Or can he…either way it would be nice to have a female writer on Daredevil given one of his best periods was due to a female writer
At 94 is MMPR: Shattered Grid which is a part of the lines big story and I think the final issue written by Kyle Higgins.  It sells over 25.9k which is pretty good for Power Rangers.  The hype about this event hasn't given publisher BOOM a massive win but its been noticeable.  This story will do well in collections and the future of the property will depend on what happens next with BOOM who seem to be on the Mouse's Christmas list this year.
Ray:  Boom is using this to reboot the main MMPR title into its own continuity featuring a unique cross-dimensional Ranger team never seen before, so that's a big risk. This is quickly becoming their flagship franchise.
Glenn:  At 97 is the return of Bendis/Maleev original Icon series Scarlet but this time its with a DC flavour.  The relaunch is enough to get sales of 24.5k which I think is astonishingly good for a property that hasn't been heard of in…I want to say 10 years?  I know Ray isn't a big fan of the series which was birthed as a result of the occupy movement and now…well let's just say there won't be any lack of politically related events for this series to comment on.  Will it do okay?  I don't think it'll have the same long term potential the newer properties will but I'm sure fans are glad to have it back to at least have the story concluded.  DC seems high on it, they're reprinting the original series through their prestige Absolute format in a few months.
Ray:  Of all of Bendis' creator-owned series, this is the one that never quite worked. It's just an odd mix of political radicalism with an unreliable narrator that never seemed to go anywhere. I expect it'll drop pretty fast after the first-issue bounce.
Glenn:  Green Lantern continues its steady level around the 24/23k level at 99 and 100 but these sales no longer matter.  Morrison is coming.
Leviathon is the new creator owned book from CHEW creator John Layman which launches at just over 23k in sales at 106 which is pretty good.  It'll probably be a stable hit with strong collection sales given that CHEW is one of Image's strongest back catalog performers.
Ray:  The writer of Chew and the artist from The Manhattan Projects is a pretty potent combination creatively. This is an odd book, but I'm glad it got off to a fast start – we need more Kaiju-based books!
Glenn:  Another annual at 110 in Nightwing this time selling over 22.6k.  About 4k below the main series isn't terrible but its a bigger gap than most of the others I've mentioned already.  You'll all know by now that DC are going back to their favourite habit of messing with Dick Grayson for no reason so who knows how this title will fare on the back of that.
Another Annual outselling the main title is the second Poe Dameron one, there's barely any difference this time though as the Annual sells over 22.5k at 111 and his main book sells 21.7k at 115.  The audience seems pretty consistent on ol Poe.
At 113 is Wakanda Forever: Avenger's selling over 22.1 meaning all these have sold around the same level which isn't too bad and is promising for any Wakanda supporting character stuff that Marvel is green lighting like its going out of fashion.
An anniversary/creative direction bump for Red Hood and the Outlaws at 114 causing it to see over 21.8k.  It seems like Jason is getting his Azreal on in this new creative direction so we'll see how that fares long term, I don't know why but Batman's former protege's really seem to get the bad end of some of DC's decisions.
Ray:  That's definitely a nice increase for Red Hood. His new direction seems to be Azrael meets Punisher meets Casey Jones, so I kind of doubt it'll keep any of that increase long-term. 
Glenn:  At 122 its a reprint of the original Fantastic Four by Lee and Kirby, priced at 3.99 (the original one would have set you back 10 cents back in the day) sells over 19.6k which is laughably successful given that its Fantastic F****** Four 1 by Lee and Kirby and this title has earned its money and then some multiple times over the last near 60 years.
Ray:  Very good month to do any sort of Fantastic Four reprint, clearly.
Glenn:  At 124 is yet another annual, this time its Suicide Squad selling over 19.3k and there's a massive gap here between this and the main title which sells nearly 9k more.  I think the core Suicide Squad audience probably just isn't as interesting in collecting every off shoot and spin off like fans of other titles probably would.
Ray:  Also affecting the sales on this Suicide Squad annual is the fact that this is the B-Squad. No Harley, no Croc, no Deadshot. The headliner in this issue was Merlyn, so that probably created a bigger gap. 
Glenn:  That makes sense.  What the point in doing it then though would leave one to wonder, its not really a strong enough brand that can sell without some of the characters you mentioned.
Ray:  The near-invincible Gideon Falls continues to hover around the 19-20K mark, where it's held for months now at #125. Lemire has that effect on his books. And related – six spots above is Sentry, which increases a bit from last month and is likely now safe for the duration of its probably 12-issue run.
A pretty strong hold for Mirka Andlfo's Unnatural, as the Zootopia-meets-the-Handmaid's-Tale series loses just over 25% of its first-issue sales to sell 19K at #126. Takes all kinds (the book is actually pretty good).
Big drops for the annuals for two DC series, as Red Hood and the Outlaws sees its annual chart at #136 with sales of 16K, and two issues below is the Batgirl annual selling 15.7K. Both of these follow directly from events in their 25th issues, but the word apparently didn't get out to retailers. I wouldn't be surprised to see reorders on both, given that events in these annuals will play out in Heroes in Crisis and The Batman Who Laughs respectively.
Glenn:  We'll def get some reorders on both of these in that case.  It also read to me that the Batgirl annual was setting up a major plot point that readers of the main title will want to know the genesis of.
Ray:  This is a really long stretch of lower-mid range titles that are doing just enough to stay alive thanks to their attrition slowing down. We've got books like Batman Beyond, New Challengers, Sideways, Exiles, and The Wild Storm holding strong in roughly the 15-13K range around 150.
A new outing from Berger Books, The Seeds by Ann Nocenti and David Aja, debuts at #154 to 13.5K. This is a complex, often confusing sci-fi narrative, but the two name creators likely helped it get a slightly higher debut than most of its fellow books in the line. Might have trouble keeping them, as the line seems to be struggling overall.
Glenn:  If its a passion project, the creators will make it work but yes, the Berger books haven't seemed to have had the impact at Dark Horse that one would have imagined.
Ray:  Christopher Sebela is having a big few months, launching three creator-owned books in a few months. His latest Image entry, the social media assassination dramedy Crowded, lands at #158 with sales of 13.2K. Decent numbers for an Image launch with no huge name as Sebela continues to build his brand effectively.
Glenn:  It seems that Sebela is managing to craft concepts that grab people's attentions which isn't easy in this super busy market so good for him.
Ray:  The Damage Annual lands at #160 with sales of 12.7K, just 1K below the sales of the main title. I guess retailers know who wants off-brand Hulk at this point.
A similar effect happens to Silencer and its annual, which only sell 213 copies apart at 167/169, both in the 11K range.
Glenn:  The sales on these books are disastrous but at least they're consistently disastrous.
Ray:  Predator: Hunters II #1 from Dark Horse has a healthy debut at #168, selling 11.6K. Of course, with Disney acquiring these franchises from Fox, we'll see how long Dark Horse holds on to the license.
Glenn:  Good timing with the movie out as well but these franchises have had the same performance for years.  In one way, its good that Dark Horse knows what they can get out of them and plan accordingly but in another, they can never expect anything amazing from them.  Lets hope Marvel/Disney is a bit kinder than it was with the Star Wars franchise.
Ray:  The new Cullen Bunn horror miniseries, Cold Spots, launches from Image with sales of 11.5K at #170. I would have expected a bit more from this given that Bunn's built a brand for himself in horror comics. Maybe Gideon Falls scared everyone off? I don't want to go in the barn, Glenn.
Glenn:  There are a lot of horror books out there at the moment trying to get people's attention, it could be the number two genre in comics right now behind Super heroes.  This will likely do well in collections as I'm sure that's where fans of Bunn's other horror work like Harrow County pick it up.
Ray:  The highest-selling reorder of the month, Venom #3, charts at #173 selling 11K. That Donny Cates, man.
Glenn:  Have to give credit to Stegman too, this creative team works on this character like jam works on toast.
Ray:  Coming off a 10-cent promotional issue, Dynamite's latest relaunch of Project Superpowers sells 10K at #175. They keep on trying to make fetch happen with these golden age characters, but I don't think fetch is happening.
Glenn:  Likely just the hardcore audience here with a few extras just in case.  This property is another one that Dynamite can set their watch by but will never get any bigger than it is..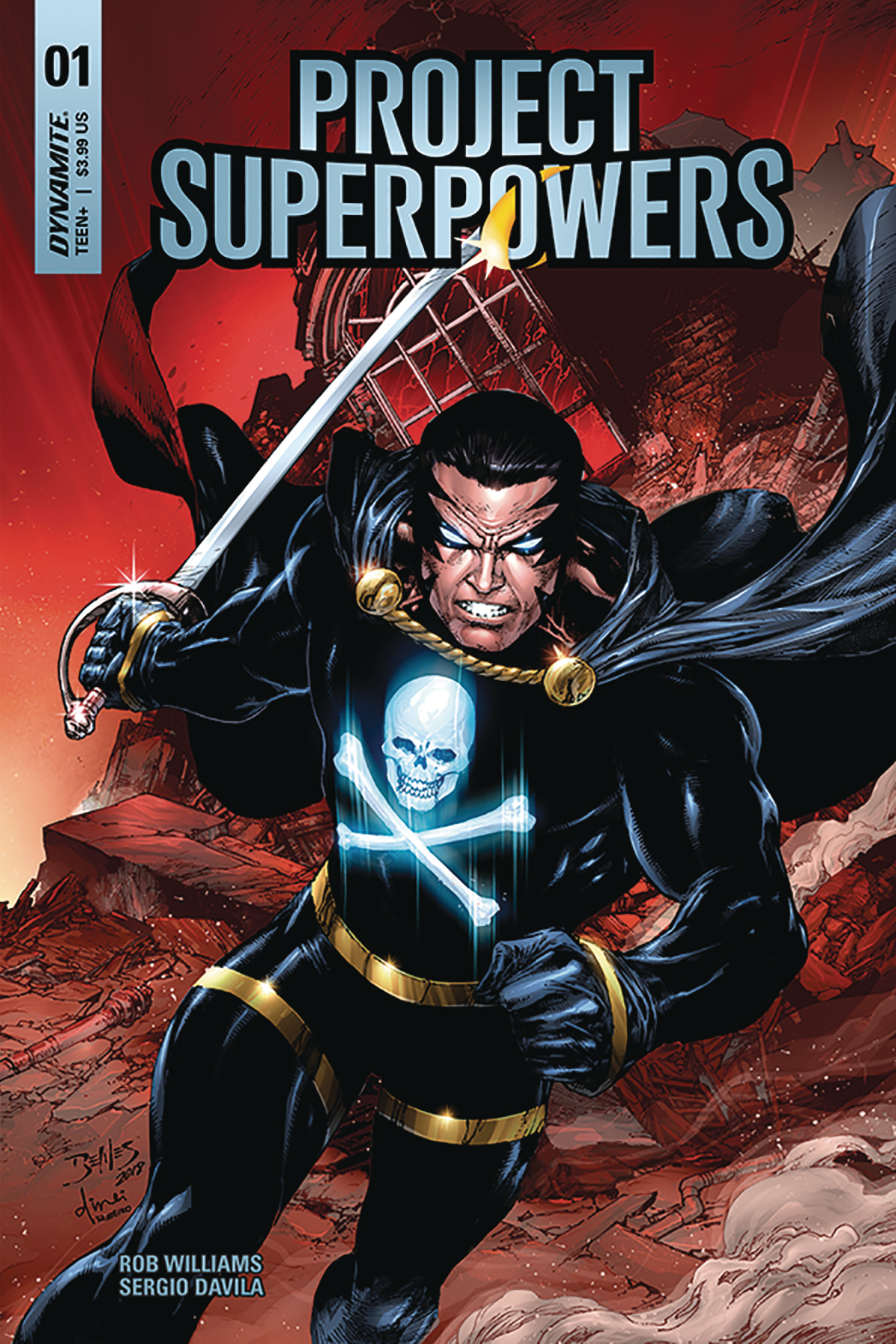 Ray:  Selling 9.6K at #182 is Boom's Black Badge, the scout thriller by Matt Kindt and Tyler Jenkins. Both Kindt's creator-owned books and Boom's brand seem to have a cap on how high they'll go, so this is a pretty decent debut.
How many people are interested in buying a book headlined by Inferno? The answer is 9,364. That's how many people buy the latest installment of Marvel Super Hero Adventures at #187.
Glenn:  Inferno…the demon crossover from the late 80's?  Or something else?  Hoping its the crossover to be fair.
Ray:  No, not the X-crossover! The Inhuman who is like Human Torch except he can't fly and burns his own skin when he uses his powers. Hey, kids! Comics!
Glenn: Flame ONNNNNOHHHHGODTHEPAIN
Ray:  The new Frozen miniseries from Dark Horse, Breaking Boundaries, sells 9.1K at #190. That's lower than I would have expected given Frozen's brand, but then Dark Horse doesn't really have much presence in the all ages market yet. This will likely do much better in collections.
Glenn:  It'll also sell in Disney parks and stores and other places most companies would kill to get into.  If you've got something with the Frozen banner on it, money will soon find its way to you.
Ray:  A new weekly TMNT miniseries, Bebop and Rocksteady Hit the Road, launches at #197, selling 8.4K. This all played out over the month, and the rest of the series charted at #200, #202, #203, and #205, losing less than 1K over the entire run. That's impressive attrition and shows that retailers knew exactly who wanted this.
Glenn:  I
'm guessing this is the animated versions of the characters?  There would have definitely been a set audience for this and that's perfectly fine, whatever works.
Jeff Lemire's intimate writer-artist project Royal City wraps up at #209, selling 7.4K. This one never quite took off in the direct market. Off it goes to the land of trades and hardcovers where a much larger audience can discover it.
Glenn:  I'm very excited to read it personally.  These type of Lemire books are not really targeted towards singles I feel, they come out that way because that's just how comics work but in the future this will make a lovely hardcover that I'm sure people will dig a lot.
Minor increase on TMNT Universe for its 25th issue.  This is probably more it being at its proper level than anything to do with the issue number.  It sells over 7.3k at 213 or the record.
Ray:  This is the final issue of TMNT Universe, actually, and the first in a while to focus on one of the Turtles, so that probably helped with the boost.
Glenn:  Hey Kids Comics, a Howard Chaykin written series that relays the history of comics in more of a darker manner sells over 7.2k at 214.  This is basically a history textbook so will only have a specialized interest.
Ray:  Chaykin's a very niche creator who retailers order cautiously on as well.
Glenn:  Right below it at 215 is a Dark Horse launch with a very long title.  Beasts Of Burden 1: Wise Dogs and Eldritch Men.  This is a long ongoing series that has been off and on for years so this is probably the core audience for it.  Dark Horse seems to mainly be made up these days of properties with very loyal set audiences.
Some reorders for Infinity Wars Prime at 223 with orders over 6.4k.  This event isn't going to break any records but will probably regarded as a solid enough performer.
Some more reorders for Venom, issue 4 this time charts at 225 with over 6.3k additional sales and issue 1 clocks up an additional 5.8+k at 239.  This is now one of Marvel's strongest titles and they'll be wanting to keep Donny Cates around for as long as he can.
Speaking of reorders, Amazing Spider-Man issue 1 picks up a few more sales at 245 selling over 5.7k more copies.  We'll see if the reorders are as strong as Venoms are in a few months.
Hillbilly Red Eyed Witchery From Beyond is the title of a new four issue mini from Albatross Press.  This is written by Goon creator Eric Powell so he'll be bringing that audience here.  Pretty decent showing of over 5.7k at 246 here for such a small company but most of the audience that will be pulled over from the Goon are probably waiting on the trade.
Steven Universe Harmony is at 247 selling over 5.7k and this is the type of book with a mainstream appeal that goes far beyond the direct market, the single issue sales here are secondary at best.
Ray:  Steven Universe: Harmony is an interesting case as well, because it's a squarebound comic that looks more like a kids' picture book than anything. Either way, this definitely isn't a comic for us Wednesday Warriors. It'll be collected and put in kids' graphic novel sections in bookstores in a few months.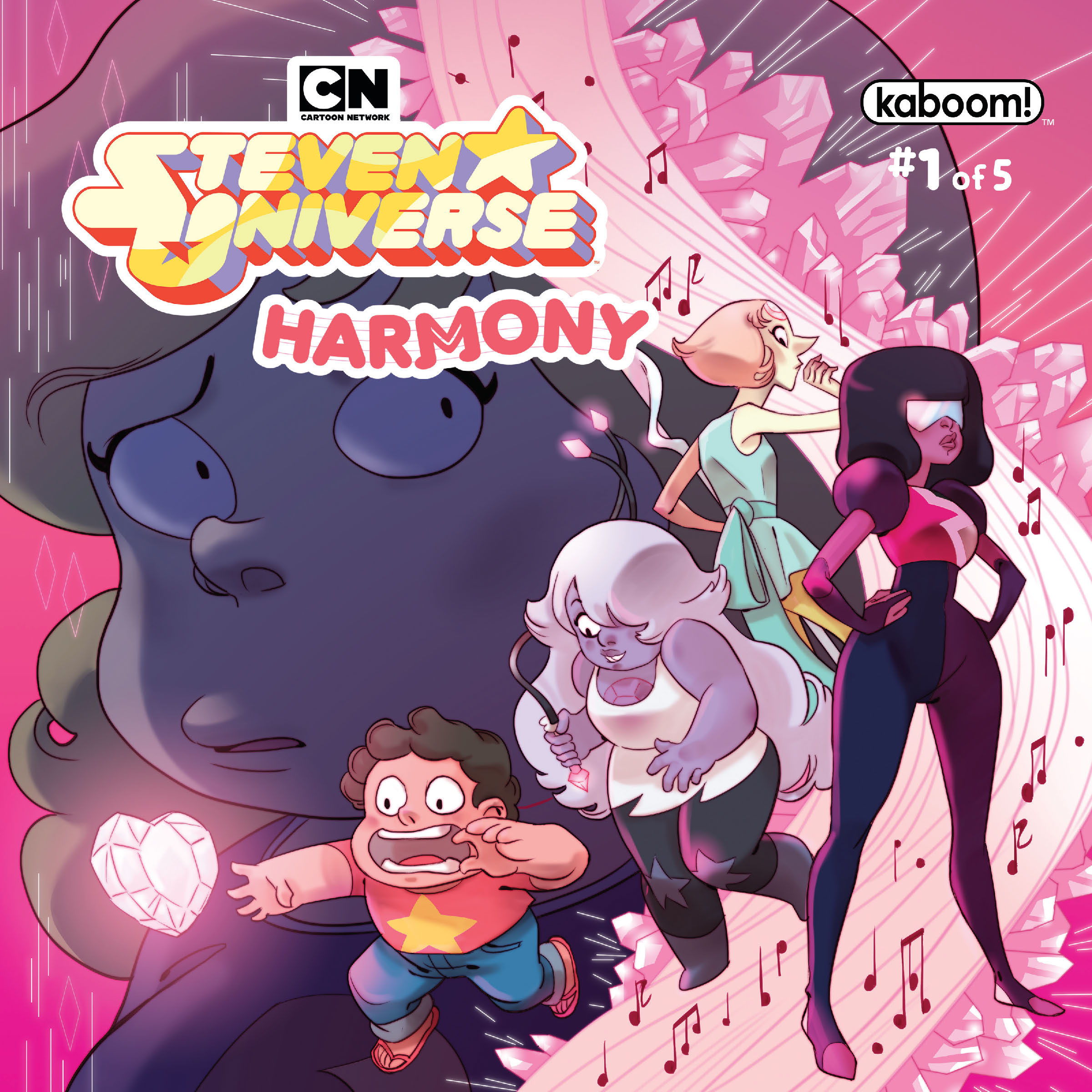 Glenn:  A Curse Words summer special is right below it at 248 also selling in the 5.7k range.  Fans of this series will def go out of there way to pick this up but it won't have much scope beyond that so the sales here make sense.
Speaking of Summer specials, Street Fighter is getting in on that too at 251 with sales over 5.6k.  Pretty much the usual level for anything Street Fighter related, this is another one for the hardcore fans only.
She Could Fly has an underwhelming debut last month so didn't have far down to go.  The second issue at 260 sells over 5.2 so it kept most of those initially low numbers which is good in a sense.  How long it can float here will depend on a gradual build and/or trade sales.
More Cates reorders at 261 with the second issue of Venom selling over 5.1k and Cosmic Ghost Rider 265 selling over 4.9k additional copies.  I hear Marvel are keeping him in a basement where he cannot escape.
A new Paul Jenkins comic, Beyonders from Aftershock launches at 287 with sales over 4.8k which is pretty standard from the company.  Jenkins hasn't had a big two book since the new 52 and nothing majorly high profile for over 10 years so he won't have the same drawing power that Aftershock manages to attract.
Another Aftershock launch at 270 sells over 4.7k in the form of Volition,its an interesting concept involving robot AI from two creators I'm unfamiliar with so these sales are no big shock.
Ray:  Unless you're Donny Cates or Marguerite Bennett, Aftershock books just don't sell that high. The fact that Paul Jenkins, Ryan Parrot, and Elliot Rahal all command the same first issue sales give or take a few hundred copies says a lot.
Glenn:  Not going quietly into that good night, Bongo releases a Bartman one shot priced at 7.99 which sells 4.6k at 273.  These Bongo books do their main business elsewhere but the company still seems to be able to deliver low but steady numbers in spite of the fact they're closing up shop.
Another Aftershock launch at 274 sells over 4.5k and this time its Hot Lunch Special.  Same story as Volition really but this one probably didn't have the same hook so it got a few less sales but really the difference is not a huge deal.
About half the sales in reorders from its numbers last month, Zombie Tramp's 50th issue sells over 4.2k at 286.  Go Zombie Tramp!
Some minor reorders for the new X-23 book at 289 selling over 4.2 additional copies.  Probably more speculator demand than anything else at work.
More Marvel reorders at 297 this time in the form of the new launch of Captain America which sells just over 4k more copies.  Probably the same story as X-23, the sales are too low to indicate more demand.
In the section where hope goes to die, 311 sees the debut of new IDW title, House Amok.  IDW has some problems with creator owned books and I'm not too familiar with either creator so sales of over 3.7k is to be expected.  This is from IDW's Black Crown label which I believe is essentially their Vertigo so these titles are probably positioned to do better in collections (they hope)
Ray:
House Amok is another Chris Sebela joint, so this is another look at how different the market for creator-owned books is if you're at Image or somewhere else. Crowded sold about 4x the debut numbers here, despite having the same writer and two artists without much pull. IDW's new line is definitely struggling a bit. 
3.7K in reorders for Die! Die! Die at #312. I'm surprised there were any reorders, given that retailers got 100K in copies dumped on them without warning.
Glenn:  This may have been orders from retailers who maybe never got their orders or ones that wanted them for back issues just in case
Ray:  The Indonesian martial arts film The Raid gets a comic book tie-in from Titan at #315, selling 3.6K. One of the oddest comic book spin-offs in a while, but Titan has a significant international fanbase. I'm just puzzled by translating a movie best known for wild kinetic action to still-life comics.
Glenn:  I've never heard of this to be honest.  Titan should change its tagline to 'we'll make a comic out of any licence!'
Ray:  Lot of reorders in this range selling about 3K, including books like The Life of Captain Marvel #1, Justice League Dark #1, Immortal Hulk #1 – and Doomsday Clock #1, selling another 3.4K at #327. This book is almost a year old! Reminds me of how Rebirth kept showing up on these charts for months and months.
Highest House wraps up its first volume with sales of 3.3K at #331. This was a brilliant book, but clearly the audience missed the boat. I imagine we will get a second volume, but it'll be in OHC format.
Glenn:  Its going off to collection heaven, the rest of us can only dream of such a wonderful fate.
Ray:  Aspen launches one of their new series with a promotional #0 issue at $1.50. Artifact One, about a young alien archeologist, sells 3.2K at #338. Standard issue sales for Aspen.
A $7.99 Lumberjanes special, "A Midsummer Night's Scheme", comes in at #339 with sales of just under 3.2K. This book isn't really aimed towards the direct market, but this is right above where the main series sells. That shows there's consistent support for this long-running series.
The revenge thriller "La Muerta: Retribution" from Coffin Comics comes in at #355, selling 2.9K. It's always fun to make fun of weird comics we've never heard of, but there is a market out there for comics geared towards Latino audiences from small publishers, and we've seen them sneak on the charts quite a few times. Lots of small comic markets out there.
Glenn:  There are comics for everyone, even if they're for only a small amount of people that will demand them.
Ray:  Just under 2.9K reorders for Wonder Woman #51 at #358. People can't get enough of that Wonder Woman comic about Wonder Woman!
Glenn:  What a revolutionary concept.
Ray:  This seems to be where IDW's oversized Disney compilations live, because we see books like Walt Disney Showcase (twice) and Donald & Mickey Quarterly sell pretty consistently in the 2.8K to 2.6K range.
There's Teenage Mutant Ninja Cerebi at #376, selling 2.5K. God bless 'em, Dave Sim is doing what makes him happy.
The oddball Dynamite all-ages title Robots vs. Princesses, which is basically about a Disney Princess befriending a Transformer (all without copyright violation) sells just under 2.5K at #379. This is an all-ages book without a brand, of course, but I think one of the biggest problems it face was that Dynamite just has no real audience in the all-ages market.
Glenn:  This sounds more like a BOOM book so yeah, this is an odd one.  You said it was good too but it doesn't seem to be at the right publisher to find its audience in singles.  It'll be interesting if like BOOM, Dynamite can make this work in collections which is probably the long term goal.
Ray:  Titan Comics has a new Lisbeth Salander comic, The Girl Who Danced With Death: The Mill Saga, at #383 selling 2.4K. This property has a loyal audience, but it's definitely shrunk a bit since the original series.
Glenn:  Given this isn't based on any of the books to date I thought there might be a bit more hype but yeah, the original writer (not Alan Moore) has been deceased for some time so the property just coats along without him.  Will probably find a decent life in collections.  I'm a fan of these characters, am curious how the books read post Larson but I wouldn't go out of my way to read this so that probably gives some insight into what the interest may be.
Ray:  Zenoscope's new suburban horror series, Paradise Court, sells 2.3K at #391. I don't know what this is about, and I'm not sure if we should be striking up the Rachel Bloom song or not. I'm not used to seeing stuff from them that isn't sexy fairy tale ladies.
Glenn:  This reads like an attempt to get into the busy horror genre game.  You all know why people buy your comics, Zenescope and horror isn't it.
Ray:  This is where we see some really weird stuff, and at #396 we've got "Rock & Roll Biographies: Spinal Tap" selling 2.2K. I guess there's a market out there for music biography comics from a company called Acme Ink that I've never heard of?
Glenn:  Fans of the film still around I guess?
Ray:  #409 has Dollman Kills the Full Moon Universe from Full Moon Comics, selling 2K. I don't want to go in the barn, Glenn.
Glenn:
We"re nearly done.  We're nearly done.  Doesn't DC have a Dollman?  He was probably killed at Sanctuary in Heroes In Crisis and nobody noticed.
At 413 is the oddly spelled Obli18n which sells over 2k from Scout Comics.  Pretty standard for them on a concept that lost me two sentences in when I looked it up.
Ray:  Obliv18n, odd title aside, was a teen-oriented thriller with a distinct mature readers vibe. That can't help it find an audience.
Glenn:  Some Edgar Rice Burroughs characters get mashed together at 417 in Carson Of Venus selling over 1.9k.  Reads like trying to be Fables, I doubt is like Fables.
An Assassins Creed comics, Conspiracies launches at 430 selling over 1.7k.  You know in other genre's, this is a million dollar franchise.
At 431 is a Monster Guide from Zenescope advising how to deal with a Wendigo which sells over 1.7k.  I know how to deal with one, I just call Wolverine (wherever he is).
A lot of low reorders here until 445 with Dinosaucers selling over 1.4k from Lionforge.  They're just happy to be here most likely.
Our pal, Dave Sim releases another comic this month through his publishing house at 448 in the form of Nick Calm Agent Of Codpiece selling over 1.4k.  He doesn't give two tosses about nothing and its really admirable in its way.
At 455 is Pink Panther presents The Ant & The Aardvark which sells over 1.2k.  No one really cares much about this character anymore, do they?
Ray:  We see a couple more oddball debuts in this area, including the all-ages frog knight comic Oddwell from Starburns Industries selling 1.1K at #466. This is a company that came out of nowhere to put out quite a bit of content, and it seems retailers are responding a little – we see their debuts getting a bit more attention than other indie books.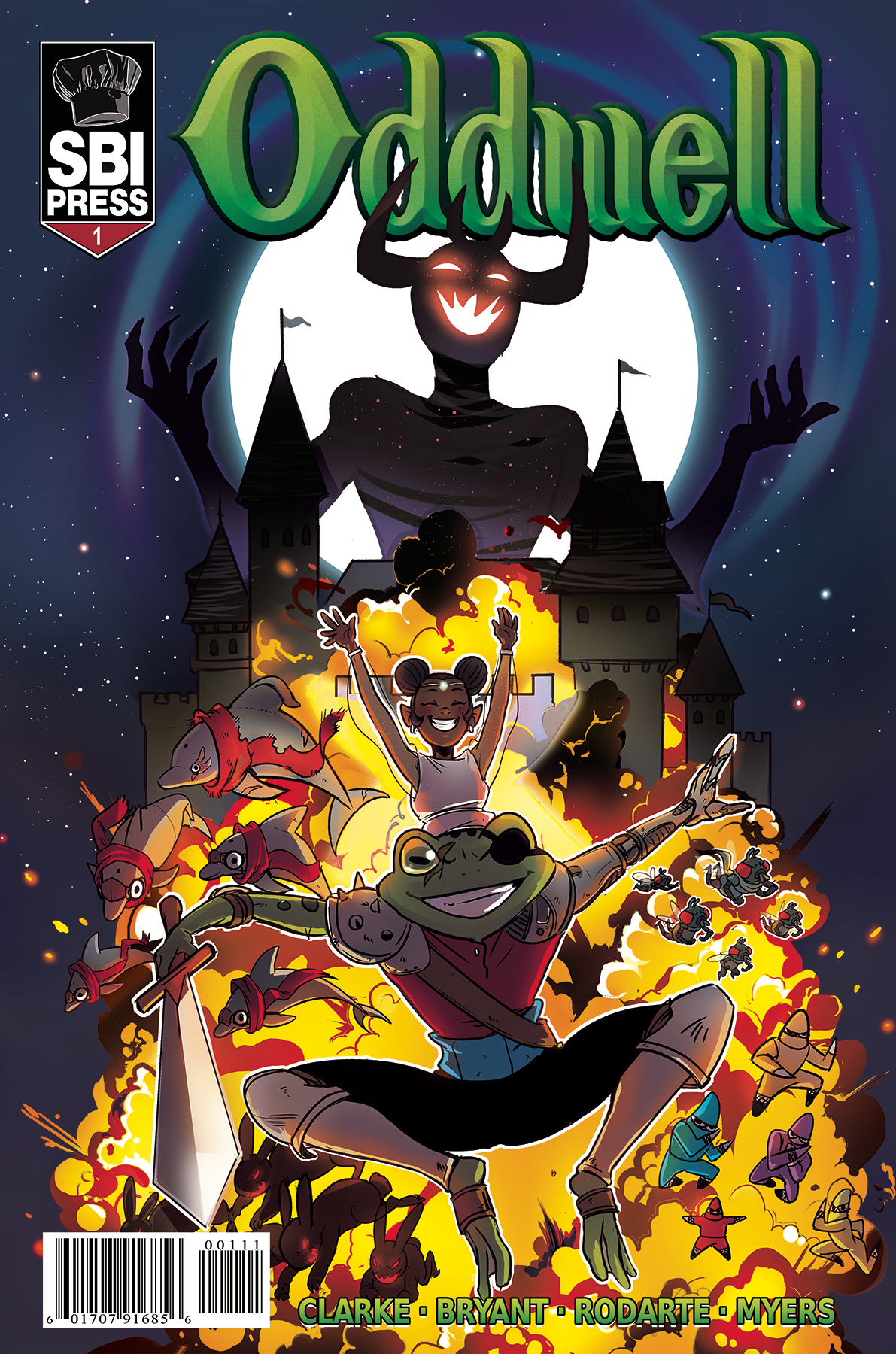 Another indie book cracking the top 500 is Riptide at #484, selling 927 copies. This disaster cruise ship thriller from Red 5 Comics had a surprisingly high level of quality and might be a sleeper hit.
Glenn:  More low level reorders until we get to 496 in Long Live Pro Wrestling 0 which Ray liked a lot I know.  I guess there's much demand for wrestling comics, not big news considering the biggest wrestling company in the world can't sell too many copies of their book.  It sells 792 copies
Ray:  The #0 issue couldn't have helped Long Live Pro Wrestling. Retailers don't know how to order those.
Surprised to see a hit comic like Long Lost: Season 2 #1 chart so low at #497, selling 789 copies. Creators Matthew Erman and Lisa Sterle have promoted this a lot, but it may be appealing more to the collections market than the single-issue crowd.
Glenn:  At 499 is Beast Hunter X which sells 780, no one seemingly confused this for a 90's X-Men title.
Last book at 500 is Cavewomen Raptorellas Revenge, the second issue which sells 770.  Talking about books like this makes me question my decisions in life.  I feel like I need help…like I'm….in Crisis
Ray:
Looking ahead to September, let's see what we've got on the agenda! DC should dominate the top ten once again, with the debut of Tom King and Clay Mann's Heroes in Crisis easily taking the top spot and Doomsday Clock not far behind. We'll also see how the Black Label line debuts with Batman: Damned (Nananananananana BATWANG), the launch of the long-delayed Justice League Odyssey, and see the debuts of the Sandman Universe line and the new wave of Vertigo titles. 
Marvel's taking a bit of a month off from big debuts, with the dominant event being the launch of Spider-Geddon. The #0 issue features a tie-in with the popular video game. We'll also see the Return of Wolverine with 25 variant covers, the first two Infinity Warps character minis, the launch of Asgardians of the Galaxy, and the long-awaited return of, um, Iceman.
Indieland brings us a new launch from Skottie Young, Bully Wars, new titles from Joe Casey and Warren Ellis, Chelsea Cain's controversial new book, and a new Margaret Atwood miniseries from Dark Horse. Lots of new titles competing for market share.
What will rise? What will fall? Tune in next month on By the Numbers!
Like what you read?  Have a question or comment?  Let us know here or on Twitter @glenn_matchett and @raygoldfield