The Baltimore Comic-Con ihas announced the winners of their 6th Annual Costume Contest. The contest took place this past Sunday, September 7, 2014 and saw a myriad of incredible and creative costumes. With costumes ranging from classic superheroes to video game characters and beyond, the contest has proven to be one of the most anticipated events at the show.
The grand prize winner for Best Overall Costume, and the recipient of the $2,000 cash prize, was Paul Day forhis "Batbot" costume.
The below photos are courtesy of Bruce Guthrie.
Winners for this year's contest include:
Best Over-all Costume: Paul Day, Batbot
1st Place – Mike Wong, Frankenberry
2nd Place – Robert Tongue, Guardian of the Kryptonian Codex
3rd Place – Joshua Unthank, Bronze Dalek
Female Contestants
1st Place – Tegan Feehery, Tyrael
2nd Place – Kristin Sterner, Prenny
3rd Place – Sarah Law, Flame Princess
Youth Over 12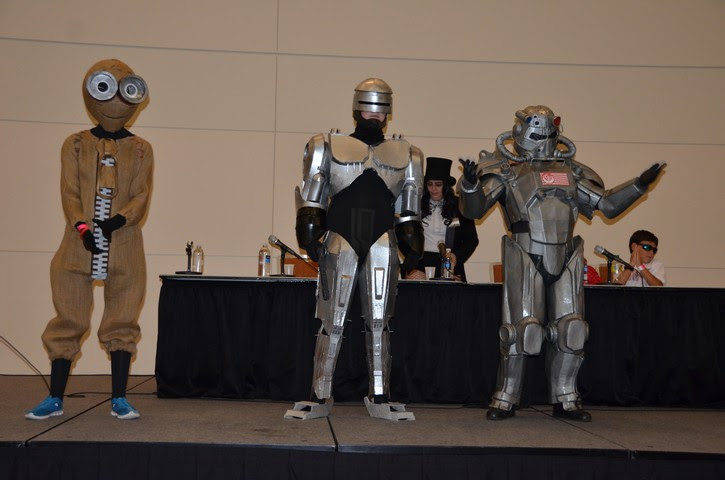 1st Place – Coly, Brotherhood of Steel
2nd Place – Brendan, Robocop
3rd Place – Jamie, "9"
Youth Under 12
1st Place – Arielle, Mystique
2nd Place – Mason, Riddler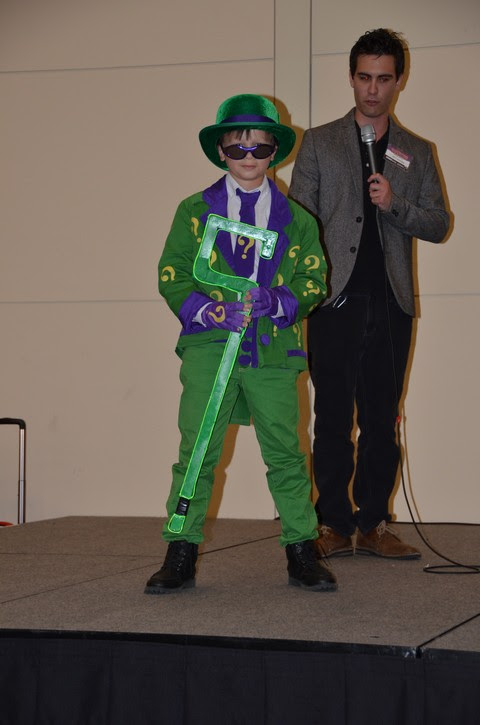 3rd Place – Fabrizio, Ant-Man

Best Group
1st Place – Mechagodzilla & Mothra with Sumarian

2nd Place – Jurassic Park