By The Numbers March 2020
Like in any industry, comic books and their companies listen most to one thing and that's your money! What does your money tell them? What does it tell us as fans? What series do people say they adore but can't seem to catch a break and what books to people hate that sell out? What are the trends? What looks good? What looks rough?
All these questions and more will be answered here, every month in 'By The Numbers' by comic writers, editors and fans, Glenn Matchett and Ray Goldfield.
Glenn Matchett is a comic writer and editor. He's worked in the industry for many years but grew up reading comics. He's had work published with various small press publishers and has is own comic now available on Comixology in Sparks: The Way I Was from Yellow Bear Comics! He can't recall the taste of food.
Ray Goldfield is a fan of comic books for going on 25 years, starting with the death of Superman. He is a writer and editor and has released his first novel. Ray also does a weekly roundup of DC comic reviews for website Geekdad and they're brilliantly entertaining.  He sees the great eye bearing down on him.
We also do a podcast together with longtime buddy, Brandon James on iTunes with Rabbitt Stew or at the link here! Don't ask, I didn't pick the name. If you'd like to hear what me and Ray sound like, give it a listen!
Top 500 in full available here!
Glenn: Welcome fellow isolaters to By The Numbers: Social distancing edition. A lot has happened since our last update and because of various changes to the industry because of Covid-19, this might be the last traditional By The Numbers ever. Changes are a-coming and we don't know what that'll look like but we will figure it out. That is a problem for future Ray and Glenn (suckers) whereas today we try to make sense of sales of March 2020. Now, obviously this was before we were in lock down territory and its unclear how much the virus impacted the sales here but we'll be taking most of this at face value. Of course, if we spot shenanigans, we'll call it out and don't worry…we won't be waiting long. Before we get started, I hope everyone reading this is staying safe and sensible. We will all get through this and I hope we can provide you some light entertainment in this difficult time for us all.
Ray: The biggest question going forward, I think, will be how sales are reported. Diamond's sales monopoly has let them report for the entire industry, but DC has broken from them now. We won't get a sales chart for April for obvious reasons – unless we get ten books or so reporting – and it's unlikely we'll get one for the forty or so books released in May, but come June it'll be very interesting to see what happens.
Glenn: So the world might grind to a halt but Marvel still plays its odd sales games as is clear evidenced by the fact that the new Spider-Woman title is the number 1 book this month and apparently sells over 142k. I'm sorry but…no. Jessica's peak in popularity was during Bendis New Avengers when she was a Skrull and the spin off series from that by him and Maleev didn't nearly sell this well. This is in the same pattern as Amazing MJ, Black Cat and the new Gwen mini. Being very generous I'd say half these sales are more realistic and even that is a push. No disrespect to Jessica or the creators involved but these sales for this character at this time just doesn't make sense. Normally we'd see how things really shake out in short order but…well you know. If the series settles around mid 20k that's likely going to be the best it can hope for.
Ray: Of those four, only Gwen's first-issue sales feel remotely relevant, as something like doubling-up sales as an incentive would reach those numbers. But over 100K for a random debut of Spider-Woman, by a creative team with little to no sales pull, and no real advance hype? This smacks of Marvel just adding about 80K to the sales for the hell of it and claiming that #1 spot for the month. That's been one of the biggest issues with this column over the last few years – how are you supposed to analyze the charts when one company just makes things up?
Glenn: The second highest selling book this month (most likely actually the highest selling book) is the special Flash 750 which sells over 82.4k which would make it the lowest highest selling book I can remember since the launch of David Finch's Dark Knight many a moon ago. These anniversary specials continue to perform very well despite their price due to the variants and talent involved. This does the least well because sadly, Flash isn't on the same sales level as Batman and isn't as iconic as Superman or Wonder Woman.  Issues 751 and 752 also chart this month selling over 30.7k at 50 and 29.9k at 52 respectfully. This continues the long slow sliding pattern its had since Rebirth started and continues to be one of DC's upper level performers (especially when you add on the bonus sales for the split).
Ray: This is a healthy number, but well below all the other anniversary jumbo issues. I think this one felt like much less of an event than the other ones – it wasn't a big event in the comic, and it had fewer stories than the others with only a few creative teams. There was Williamson (twice), Johns, Manapul/Buccellato, and Marv Wolfman. It was a good Flash issue, but it didn't feel like a super-sized special issue in the same way as the ones for Batman, Superman, and Wonder Woman.
Glenn: As we leave giant special number issues we'll start to see 80th anniversery ones coming. It'll be interesting to see how some perform in the near (?) future but we're going to talk about one of those in short order.
Great numbers 4 issues in for Donny Cates Thor  at 3 which sells over 75.9k which makes it the most successful the title has been in quite some time. Once again it seems Cates has brought a fresh perspective to a property and with it, quite a bit of sales success. Can it maintain this and become one of Marvel's top performers? We'll see.
Ray: This is a huge jump for the series, very similar to the way Cates' Venom exploded. It seems pretty clear that whatever comes next for Marvel, Cates is destined to be their new #1 writer once Aaron mic-drops.
Glenn: Hickman's X-Men continues to deliver strongly despite having lost a little uber number momentum. Issue 8 sells over 75k at 4 and issue 9 at 8 with sales over 70.2k. Time will tell if Thor can lap it but right now, X-Men is Marvel's best selling ongoing,
Ray: This X-men line is pretty golden so far, and it should remain so as long as Hickman is on the main book. I think Wolverine is also benefiting from the Thor effect a bit, where it's been a while since the original had a series. 
Glenn: Speaking of which, holding very well is Wolverine at 5 with sales over 74.2k. No one expected this to stay in the six figure club for long but sales like these are what is considered strong these days. It seems that the traditional Wolverine's time away and the top creative team has done the book a world of good.
Another decent debut for Strange Academy at 6 with sales over 71k for basically the Marvel Universe does Hogwarts. Retailers probably ordered this on the strength of the creative team and the hope of another big hit for a younger audience. Its a very good concept but once things resume normality this will likely deliver the same numbers as Dr. Strange's title if not a tad lower. If it can manage that, Marvel will probably be happy enough for the time being.
Ray: It's definitely a good debut for a title mostly dealing with original characters. Marvel hasn't had a well-received title starring its younger characters in a while (more on that lay-tor), so this could be a sleeper hit.
Glenn: Split sales again for Batman 90 and 91 which on the service sell over 70.5 and 66.6k at spots 7 and 10 respectfully. However once you add its other sales down at 104 for 90 and 80 for 91 (Punchline varient/debut) we have sales of  over 86k for 90 and 88k for 91 which actually means both issues outsell Flash 750 (and whatever numbers Spider-Woman actually sold. On the surface, Batman isn't doing too hot but once math is had, its still doing great and is likely to build up speed as we move closer towards Joker War and get more Punchline.
Ray: Batman is waiting for June for Punchline-mania to resume, but apparently the next issue has over 200,000 orders. So this is about to explode. Just how big is #100 going to be? Tynion can probably write his own ticket for DC from here on out.
Glenn: Last title to speak about is Immortal Hulk which sells over 68.7k which if you consider its priced at 5.99 this month is great and enough to give it the 8th spot on the charts. After years of trying multiple things to get the title moving, once again its plain to see Al Ewing has made this one of Marvel's hottest properties by sheer quality and word of mouth,
Ewing is another one like Cates who seems to be Marvel's future. Hopefully Empyre won't hurt his momentum.
Glenn: Everyone is allowed one blemish on their record
Ray: At #11 you have the debut of the latest Star Wars spin-off, Bounty Hunters, which sells just under 62K for a title featuring Boba Fett (Boba Fett? Where?!) and cyborg bounty hunter Valance. It's a decent launch, but definitely a long way from the heyday of the line. The second issue sells just under 40K at #34 the same month.
Glenn: That's pretty good for a Star Wars spin off. The bounty hunters have always been a popular part of the fringe part of the mythos and I'm sure the popularity of the Mandeloreon didn't hurt.
Ray: #12 has the first of the 100-page 80th anniversary specials that are duplicating the format of the #1000/#750 giants for characters who don't have an ongoing for an anniversary issue. First up is Robin, selling 60K with ten stories ranging from Wolfman to Tynion and covering the four main Robins plus Stephanie Brown. It's a strong number for a random Robin anthology, and should probably be the general area that the Catwoman and Green Lantern issues do – although I expect the Joker issue to be one of the top books that month due to the presence of Punchline.
Glenn: Its been a while since Robin had a strong ongoing so this is pretty good indeed, especially at its cover price. Anything Batman related continues to do well for DC.
Ray: Lot of debuts around this level, with Strange Adventures #1 landing at #13 with sales of 58K from the team of King, Gerads, and Shaner. That's well above where Mister Miracle or Vision debuted, so King's growing fame has brought some nice dividends. I expect it'll stay above 40K for the entire run, whenever that resumes.
Glenn: After the success of the books you mentioned no one wants to miss the boat here. This sells better than any Adam Strange book has any right to so this is great and I would say King's future at DC is in these more obscure properties rather at the big guns.
Ray: #14 has the launch of Hellions, the oddball villain-focused team from Zeb Wells spinning out of the Hickmanverse. It sells 55K, which is in line where the lower-tier books in the line do.
Amazing Spider-Man is still finding its level, as the two issues this month sell 53K and 52K, easily the lowest the title's been in a very long time. We'll see where it goes as it approaches #50, but the signs aren't good for this run.
Glenn: Things will pick up with the next big story (or it better or they're really boned) but its putting a plaster on a gushing wound. Change is needed.
Ray: Cable #1, the second X-debut this month, sells 52K for Kid Cable's debut as a solo hero. Definitely a better number than Cable's past titles did, even if the book completely rewrites the lead character's personality.
The Alex Ross-curated anthology Marvel #1 lands at #19, selling 50K mostly off the nostalgia for the classic Marvels and the shiny Alex Ross covers. It's an incredibly strong number for an anthology, but we'll see if it holds up and how the quality of stories by various creative teams is received. Worth noting that this is the last book to sell over 50K this month, and we're still in the top twenty.
Glenn: Insert gif of Superman boozing it up from Superman III here.
Ray: It's rare to see an Image book this high, but Jonathan Hickman has the power! His oddball space assassin thriller rounds up the top twenty with sales of 47K. This oversized issue was the most Hickman-y Hickman book in years, and it's clear interest is high for a new concept from him.
Glenn: Hickman has always had a strong pull but I'd say the recent success he's had revitalizing the X-Men line has helped him as much as its helped Marvel.
Ray: #22 has the next issue of Giant-Size X-Men, featuring Nightcrawler. It sells 46K, so this is probably the level for a Hickman X-book that isn't the main series.
Another fantastic Image debut for Mirka Andolfo's Mercy, landing at #24 selling 46K. Hot off the success of Unnatural, this sold out before release and is probably in for a lot of reorders. Andolfo is probably the hottest female creator in the industry at the moment.
Glenn:  She's become a sellable commodity in herself which is rare air in this industry. Its easy to forget but this is an English reprint of a comic already doing well in Europe so this successful Image debut is BONUS sales. Insane. It won't be long until she's given a project at the big two to go to town on unhampered I'd say.
Ray: The bar is pretty low this month, and so Spider-Man Noir #1 is able to round out the top 25. The character's hot at the moment thanks to Nicolas Cage's excellent rendition of him in the Spider-verse movie, and that's good for 44K in sales.
Glenn: If he doesn't put matches on himself just to feel something it was all for nothing.
Ray: That's followed by a lot of old favorites from Marvel including Venom, Captain Marvel, and the rest of the X-line. The next new book is Road to Empyre: The Kree/Skrull War, which sells 42K at #31. This was essentially a stealth sequel to the low-selling Meet the Skrulls one-shot from last year, and gives a little more background on the main plot but isn't really an event.
Glenn: Prequels to big events can be hit or miss and like you say, this a sequel to a low selling mini series with branding to make it sell better. Its fine but Marvel best hope its not inductive of Empyre's success because its going to get real ugly if that's the case.
Ray: It's a big gap, with a lot of Marvel and DC favorites (and Spawn #306 at #40, selling 35K), until we get to the next debut. One that surprises me is Doctor Doom, at #46 selling 32K. That's above Fantastic Four and Guardians of the Galaxy, which shows the power of DOOM!
Glenn: That is surprising, maybe the exposure he's gotten from Secret Wars onwards has helped. People want to see what he's up to next. Of course we'll likely be down to around 20k next issue but that's fine for a character focused maxi series.
Ray: The next debut is Marvels Snapshot: Sub-Mariner at #53, selling just under 30K. This was an acclaimed issue focusing on Namor's PTSD post-WW2 through the eyes of his civilian girlfriend, and the Marvels branding undoubtedly helped the sales a good deal.
Glenn: This is a very niche range of books and given that Namor hasn't had a regular ongoing in forever this is very good indeed.
Ray: We mentioned Gwen Stacy early in the article, which had a top ten debut last month. This month it sells 29K at #56, which is probably in line with what I'd expect a Gwen title to do without Spider-powers. I do think there's some genuine interest in the character, but not top ten levels.
The split sales wreak havoc on the charts again, as DCeased: Unkillables #2 charts at #58 and #61, selling about 28K for each covers for a total of 56K. That actually puts it in the top 14, just under Strange Adventures. So the sequel with A-list heroes returning will likely be much bigger.
The news is much less good for Marvel's latest mini-event, as the teen-hero focused
Outlawed
has its debut issue land at #60, with sales of just under 28K. This is basically
Civil War
III crossed with the
Adults vs. Kids song from the Simpsons
 . With more grimdark nonsense about heroes fighting heroes, and bad turns for a pair of Marvel's most well-liked young heroines, it's clearly not what the public is looking for right now.
Glenn: Not pretty. After the sales indifference and critical poo pooing of Civil War II no one wanted a third part, even if its under a different name. As myself and Ray have discussed, I loved in a recent issue of Ghost-Spider how Gwen and Peter openly talked about how stupid the whole thing was.
Ray: The new studio Artists, Writers, and Artisans debuted in the shops this month only two weeks before everything totally shut down, but their flagship book The Resistance made a splash. Landing at #65 with sales of 26K, J. Michael Straczynski and Mike Deodato's pandemic-superhero-fascism thriller had a good debut for a new company, but didn't pick up much buzz. The first issue is available for free on their website, so judge for yourself! We'll see where the other three land.
Glenn: They would have had to work hard not to sell this given the talent involved and its a good debut from a new company with that in mind. They have taken some steps to piss off retailers by deciding to continue producing material digitally during the lockdown so we'll see if that decision costs them dearly down the road.
Ray: #69 brings us the anthology Superman: Villains, following up on the dark side of Superman's identity reveal. It featured some Luthor, some Bizarro, and a lot of conspiracy courtesy of Bendis and the rest of the Super-team. It sells 24K, which is about 9K below the current level of Action Comics.
Glenn:  Not bad for a bonus one shot that is material that is likely unessential given the main points will be covered in Action and Superman.
Ray: Valiant gets in the top 100 this month with X-O Manowar, as Dennis Hallum's take on Valiant's flagship hero sells 23K at #73. He's one of the line's headliners and it shows compared to other Valiant launches recently.
Glenn:  The last launch did about double this if memory serves but this is still very high for Valiant.
Ray: Undiscovered Country continues to be the top ongoing non-Spawn creator-owned book at the moment, selling 22K at #78 for its fifth issue. That's above some elite Marvel and DC books like Star and Justice League Dark, even if it's a far cry from its top ten debut.
Glenn: It'll do killer in collections and likely stay at this level through its run with some boosts here and there.
Ray: We've got an oddball entry at #85, as IDW and Dark Horse's latest crossover event Transformers vs. Terminator lands just under 21K in sales. The variant covers help a lot, but the bonkers continuity-bending plot seems like it'll appeal to fans of both heavy-metal properties. Let them fight Robocop in the sequel!
Glenn: There's always some appeal of getting action figures from different properties and bashing them together. Both franchises are well past their prime but there seems to be some interest here. Dark Horse and IDW both continue to benefit with cross property partnerships.
Ray: Another surprising entry in the top 100, as #91 brings us Cimmerian: Queen of the Black Coast from Ablaze. Selling 18.4K, this is the English-language reprint of the classic European Conan comics for mature readers, with a faithful retelling of the original Belit story. It's a far cry from the Marvel comics, and Ablaze had to fight a legal battle against the Mouse for the right to publish it (hence why Conan's name isn't in the title), but it's another win for the rookie publisher.
Glenn: People must have got the Conan link regardless as obviously Marvel has made that property a talking point again and ablaze is benefiting from that. Good for them, they're come out of the gate very strong.
Ray: A lot of mid-level titles (including Dynamite mainstays Vampirella and Red Sonja: Age of Chaos) around this level, but the level to exit the top 100 this month is only 17K. That's easily the lowest we've seen in ages. Related to the pandemic, or just ill omens for the industry?
Glenn: As we discussed on the podcast we do, Rabbitt Stew (dong!) orders for this month would have been early Jan at latest. Well before things went to pot. I think its just a piss poor month. Maybe the industry needed a break.
Ray: The next book of note is the Fantastic Four Marvels Snapshot, selling 16K at #107. That's much lower than the Namor issue, which makes me wonder if retailers are ordering these as a series rather than one-shots. One would think the FF would have a bit more sales pull than Namor.
Glenn: Indeed, it might also depend on the creators too. I'd say that these are going to very quite a bit.
Ray: More good news for DC as Punchline-mania continues, with Batman #89 picking up 16.1K in reorders at #111. Good thing nothing's interrupting the momentum of this – oh. Well, I'm sure Punchline will be fine in June. We're just making her angrier. There's no stopping her now.
Glenn: I'll run, you hide.
Ray: The Iron Man 2020 one-shots continue to underperform, with Rescue's one-shot landing at #119 with sales of 14.8K. Not what you'd want to see from an event tie-in, for sure, but the main mini is doing okay. I expect this pattern to continue for Empyre.
Glenn: Not what Marvel were hoping for I'm sure. I think these mini events are starting to become a strain for fans and retailers and its reflecting on sales.
Drop of around 20k for the Falcon and Winter Soldier's second issue which sells over 14.8k at 120. Pretty standard for a mini starring two heroes that don't have a big name attached. The goal here was to have a trade out to coincide with the Disney+ show and sadly now both are delayed.
At 124 is the Facsimile edition of Detective Comics 38, the first appearance of Robin to coincide with the anniversary special. This is an issue that like most of these things has been reprinted more times than you've had hot meals so at standard price the over 14.1k in sales is essentially free money.
The True Believers theme this month centre's around Empyre and the highest selling of the bunch is the She-Hulk one at 127 selling over 13.7k. Another easy win for a comic that has been printed over and over many times.
At 130 we have King Of Nowhere a new BOOM series which sells over 13.3k so while its not the runaway freight train some of their books are, this is by a much less known creative team. As BOOM continues to build its brand this might be the new lower end of the publishers pull which is miles better than they've been able to perform in the past.
Ray: This one is by the creative team of Ice Cream Man, one of Image's oddest books. So it's likely this strange Twin Peaks dreamland thriller isn't going to be very mainstream either. Based on that, I think it's likely this will be considered another hit for Boom.
Glenn: Right below it at 131 is X-Ray Robot the new comic from the legendary Mike and Laura Allred which sells over 13.2 which is at the higher end of publisher Dark Horse's pull for creator owned these days. The Allred's have a strong pull in of themselves but they've had several very well regarded runs on various Marvel characters over the last few years which always helps.
Ray: Like Matt Kindt, the Allreds are creators who have been building their brand for a long time and I think it's finally paying off. This is going to be a future classic, I bet.
Glenn: Next Iron Man 2020 tie in is 2020 Iron Age which sells over 12.7k at 137. It could be worse but interest here beyond the main story is on the cold side of lukewarm. Main Iron Man writer Dan Slott is moving on after this story so Marvel goes back to the drawing board once more to try to figure out how to make the property sell better, a puzzle they've been working on for well over a decade.
Ray: This is an anthology, which is usually the lowest-selling type of tie-in. They've never recovered from that one where the reporter told Cap to get a MySpace account. This didn't get the attention it deserved for its delightful Dr. Shapiro: Science Cat solo story, though.
Glenn: Hey kids, remember MySpace? Captain America does but then again he is very, very old.
About a 9k drop in sales of TMNT Jennika which isn't too bad for a spin off starring a new character to the franchise. It sells over 12.3k at 139.
Pretty standard far for Killing Red Sonja at 153 selling over 10.7k. The franchise has had a little bit of a shot in the arm following runs by Gail Simon and Mark Russell but she'll only have so much sales reach.
Ray: This is the first spin-off from the Russell run, co-written by him and focusing on a major antagonist, so it might have some decent legs.
Glenn: It seems Russell has put the franchise in a good place that it can support a spin off with similar sales to the main series.
More standard stuff from Image this time in the form of Stealth which sells over 10.3k at 160 which is about the average level for a new mini from the publisher by two creators with no real pull but a concept that's caught some eyes.
Ray: Superhero comics from Image are a rough sell, because there's so much content out there for them from other publishers. I think over 10K is a win given the lack of A-list creators.
Glenn: Second issue of the Nebula series sells over 10.2k at 161, no one wants these Guardians spin offs any more.
164 is game tie-in Marvels Adventures Black Widow which sells a little over 10k and this is the last book to do even that and we're some ways away from out of the top 200. Not great Bob.
At 174 is the second issue of Amethyst which has a small drop to over 9.5k so its done what it needed to do and drop small and settle fast (fingers crossed) I doubt DC expected much more from a very obscure character.
A combo of two John Layman books at 180 in the form of Outer Darkness/Chew selling over 9.2k which is the range that these two properties would have sold in. No real benefit sales wise from the crossover but it shows that Layman has a decent and loyal following which is not the worst thing in the current market.
Ray: Both Outer Darkness and Chew are cult hits, never breaking out in singles. So this crossover is likely only for the die-hard fans while one book takes a brief break and the other prepares for a spin-off.
Glenn:Several spin offs apparently. Bring on the chicken aliens!
Another Marvel's Avengers game tie in for Captain America this time at 184 selling over 9k. I'm surprised Widow did better but there's only 1k in it and she was supposed to have a movie coming out soon *sob*
Small drop for Bang, Dark Horse's new book on its second issue selling over 8.6k at 192. Pretty standard for Dark Horse these days.
More standard Dark Horse fare at 199 from Starship down, a new title by creators that have no sales presence and it sells over 8.2k due to that. Not many surprises from the charts this month,
Ray: This one was dropped the same week as X-Ray Robot with little fanfare, and Dark Horse barely promoted it. Given that, these numbers are actually decent.
Glenn: A new Aftershock book, Join The Future sells over 8k at 203. Unlike most Aftershock books there's no star power here so it sells on the power of the brand once again…standard.
Ray: Aftershock gonna Aftershock. This one got some good buzz, but the company can't sell outside this range yet aside from a few creators.
Glenn: Anthology of reprints Marvel Tales Silver Surfer sells over 7.5k at 214, something something 7.99 something something free money.
Not too bad a debut from Oni on a rare monthly from them in the form of Dryad which sells over 7.4k. The sales here are nearly moot here as the Oni basically exists in monthly form to publish Mick and Rorty (that's it right?) and the occasional creator owned.
Ray: That's actually pretty solid numbers for a new Oni launch with little hype. Some people pointed out the similarities in tone to Saga, and given the long absence there, that may have helped.
Glenn: People may be looking for a replacement, you're right. It'll most likely fare better in collections in that case.
The comments for Join The Future above could also apply to Artemis and Assasins at 224 which sells a little lower with over 7.1k because it just didn't grab as many people with the concept. Say it with me, standard, standard, standard.
Ray: Stephanie Philips is a writer who's rising fast, with stories at four companies in the recent and coming months. But Aftershock isn't likely to be where she finds her biggest audience.
Glenn: Hotell from new company Artists, Writers and Artisans sells over 7.1k at 224 which means that apart from one book after a LOT of hype and bluster they've managed to be on par with…Aftershock. Not a bad place for a new company to be but with the people at the top, I'm sure more was expected.
Ray: Aside from the JMS/Deodato book, few of these books had big-name creative teams, but with all the hype and rollout I would have expected more. Some bigger-name creators are going to be launching titles with them in coming months, so we'll see if they can build momentum, but this definitely isn't the rollout AWA was hoping for.
Glenn: We'll see how things go, there's a lot of fighting for scraps where they've ended up and they've come out of the gate with some serious weapons at their disposal. Not sure what else they can do in the short term to grow and the current situations throws everything in doubt.
Wicked Things at 229 selling over 7k is much more how BOOM used to perform but the overall turnaround across the publishing line is not going to happen overnight.
Ray: This is well above where its parent book, Giant Days, was selling, so I'd say the creative team has to be happy with the numbers on this spin-off miniseries. It'll sell even better in collections. 
Glenn: Giant Days has gotten a cult following and people may have been eager to get on the ground level on this one. Definitely one that will sell oodles in collections.
Vault delivers new title No One's Rose from a creative team that again doesn't seem to have any sales pull but given their size I'd say over 7k at 242 isn't too bad. Like BOOM but on a smaller scale, Vault has made some big advancements but it'll take more time to get everything up to the next level by default.
Ray: Vault continues to be one of the fastest-rising companies, and this is another feather in their cap along with books like Money Shot and The Plot in recent months. 
Glenn: Absolutely, destined for bigger things when sanity resumes and people can you know…go places
Ray: The remaining AWA titles do similarly mediocre numbers, with angelic assassin thriller Archangel 8 from Michael Moreci selling 6.5K at #240, and Mexico-set gang thriller Red Border from Jason Starr selling 6.1K at #251. You can't brute-force a new power player into the industry, and the company's new moves since then – going digital in the middle of the shutdown – aren't likely to endear them to retailers.
Amid some reorders and low-selling creator-owned books, we have the relaunch of Marvel Action Avengers, with a new arc by all-ages creator Katie Cook. Unfortunately, it debuted the week the industry shut down. It sells 5.5K at #262, but will likely do much more in the direct market if it finishes.
A new Crow miniseries by Tim Seeley, subtitled Lethe, debuts at #265 with sales of 5.3K. It's just above reorders of TMNT: Jennika #1, which kind of shows the difference between the two franchises.
Glenn:
The Crow has been cooking on fumes for decades. Even a creator like Seeley is going to struggle to bring attention to it. All IDW can do is hope the new movie does come and is a hit and gets them some collection revenue.
Ray: At #269 is the one-shot Man-Eaters: Tomorrow Belongs to You, which is a magazine-style bonus to the irregularly paced series. The thing is, no one knows if the series is even continuing, given the way the last arc ended and the controversy over the book and creator. So 5.2K is probably about as good as could be expected, especially at $4.99.
Glenn: What an odd story this book has had. Perhaps it will end up on a certain handsome Northern Irishman's autopsy table one day.
Ray: Judge Dredd, not exactly a hot character at the moment, launches a new IDW series titled "False Witness" with sales of 4.9K at #273.
Glenn: Like we've said many times now in this article, Dredd's money is earned through 2000AD and not the direct market. This is only for hardcore fans that want everything related to the character and few else and it sells appropriately.
Ray: Mark Russell returns to Ahoy following the success of Second Coming with a new satirical thriller titled Billionaire Island, selling 4.9K at #276. That's well below his usual numbers, probably down both to Ahoy's sales trouble and the fact that this is one of Russell's darkest comics yet – not his usually wacky fare.
Glenn: He's one of those creators like Bunn and Houser that has a very diverse portfolio. They can't all be winners.
Ray: It's a big drop down to the next book of note, and it's quite the book of note. At #288 we have Tarot: Witch of the Black Rose #121, the 20th Anniversary special, selling 4.6K. For the record, this is the "Your Vagina is Haunted!"  comic.
Glenn: The what now? That's…quite a premise.
Ray: A very odd debut at #291, Super Duck from Archie, sells 4.5K. This is a mature readers book from Frank Tieri about a depressed, drug-addicted talking duck who worked as a superhero and things go very south from there. Not exactly your normal cheery Archie material.
Glenn: So discount Howard The Duck it seems. Its an odd choice for Archie to go outside their wheelhouse with a parody of a parody but the company is likely trying to find a footing again.
Ray: Zombie Tramp at #295, selling 4.3K. Zombie Tramp, Zombie Tramp, does whatever a…you know.
Glenn: We love you Zombie Tramp, don't ever change.
Ray: Sending us out of the top 300 this month is the Image political thriller On the Stump, which sells 3.9K with its second issue. This one seems unlikely to be a long run.
Glenn: Sadly not. Time to buckle up I guess.
Ray: At #307, we have a unique new thriller from Action Lab, Sweet Heart. Set in a world where monsters stalk chosen people throughout their lives, it sells just under 3.7K. That's a surprisingly good number for this company, but with the world in upheaval, the rest of the issues were released digitally. The entire series is up for only $5.99 on Comixology and it's well worth the buy.
Glenn: That's a great deal. You have to wonder how the company makes money at that but they're probably hoping to get more eyes on it that way. Works for me!
Ray: Lots of reorders down here, but one that's a little puzzling is 3.4K in reorders for Aggretsuko #1 at #314. The second issue came out this month, but it's not exactly a book that many people are talking about. Maybe bulk orders for Sanrio stores?
Glenn: I guess? Maybe it did quite well somewhere?
Ray: Cates Thor continues to pick up steam, as we have the second and first issues getting 3.6K and 3.2K in reorders respectively just out of the top 300. Not surprising given the huge jump we saw this month.
At #317 we have a book titled "My Little Pony Canterlot High: March Radness" selling 3.4K. I got nothing, Glenn. NOTHING!!!
Glenn: There's a comic for everyone.
Ray: Amid a lot of reorders and low-selling books, I continue to be surprised by how well Love and Rockets Magazine does. This cult sensation by the Hernandez brothers charts at #330 selling 2.9K, right between Looney Tunes and Predator.
I don't know what "Jasco Games" is, but there's a Grimm Fairy Tales one-shot about it at #339, selling 2.8K. Glenn, strike up the Rachel Bloom!
Glenn: *googles* Its some sort of…card game? I think? It seems young and cool therefore it confuses and terrifies me.
Ray: More Judge Dredd with a 100-page giant selling 2.7K at #340. I think these are mostly reprints, selling for $5.99 as a jumbo-sized primer for the characters.
Glenn: Aye see comments on Dredd comics in the mainstream above.
Ray: I didn't even know what Upshot Now from AWA was, but apparently it's an anthology magazine that contains clips of their new series. Being sold for $5 (not $4.99), it sells 2.3K at #247, a very odd project that seems overpriced for a preview comic.
Glenn: That's crazy I mean DC has done books like this and either offered them for free or for very cheap. This is more like a Marvel move and you are not Marvel, AWA.
Ray: The next original is the martial arts adventure Shang from Zenoscope, selling 2.3K at #353. Do you think the hero fights sexy ninjas?
Glenn: I mean, they're all sexy. (Joke shamelessly stolen from OutsideXBox)
Ray: At #355 we have the launch of the new Scout series North Bend, selling 2.2K. A very dense conspiracy thriller, it was dropped without much promotion and doesn't seem to be picking up any real buzz for the rookie company.
Glenn: Dense comics can be a hard sell. You need to have a rep to be able to float these and much more market presence. Good for the company trying to offer something different I guess but it doesn't seem to have got them very far. Ray: And another small-press original from Red 5 Comics, we have the steampunk fantasy coming of age story Dragon Whisperer, selling 2.2K at #357. With so many books struggling to establish themselves every month, a lot just slip under the radar. As I recall, this was one of close to 10 small-press #1s that same week!
Glenn: We're getting into stock dumping territory at 359 with over 2.1k additional sales for Black Cat 1. Last year it was Marvel's highest selling comic *coughs* and now its one of many books to be shifted over for digital only for at least one issue. WHAT A COINCIDENCE.
Impact Theory Comics *shrugs to audience* gives us Hexagon at 370 selling over 1.8k. They're probably just happy to be here.
Ray: Surprisingly, Hexagon is a Michael Moreci book at a super-obscure company. He's probably responsible for most of these sales.
Glenn: More typical stuff from Action Lab this time with new series, Twin Worlds selling over 1.8k at 374. Small published + no big names=low sales.
Ray: Action Lab and other companies like them released a lot of first issues right before the shutdown. Most of these series have concluded in digital and will never be heard from again.
Glenn: Right below that at 375 is this months Sim comic which sells over 1.8k. 'Parody' is where its at folks.
Below that is the latest Archie reprint package, Betty & Veronica: Friends Forever All Relative which sells over 1.7k at 376 but again, when it comes to these it doesn't matter.
Sexy aliens abound in Zenescopes Conspiracy Alien Abductions which sells over 1.6k at 383. Insert your own joke of anal probing here!
Some reorders for last months Giant Size X-Men featuring Jean Gray and Emma Frost at 388 with over 1.6 additional sales. Not quite the same overwhelming demand that the Power and House of X mini;'s but still a little interest in Hickman written fringe X titles.
Another low selling Action Lab title at 390 with Argus selling over 1.6k. See comments above for Twin Worlds.
FantaCo (like the drink?) releases Screaming Horror at 392 selling over 1.5k. Horror at the moment is second only to super heroes in terms of busyness in today's market so this likely got lost in the shuffle, especially since it came from a company I presume is better known for fizzy orange.
Charlie Chaplin's two most iconic roles combine in Fuhrer and the Tramp at 399 selling over 1.4k, very much a niche book. I hope in years to come we'll get the adventures of Korg and imaginary friend Adolf.
Alterna releases a one shot, Legend Of Log at 400 selling over 1.4k. I remember when it seemed like they had momentum.
Planet Comics does better than first appears since its two covers are listed separately for some reason (Cover A sells over 1.4k at 402 while Cover B sells 752 and 490) which means ir sells a little over 2k which priced at 9.99 and from an unknown publisher is not too shabby.
Grumble Memphis & Beyond The Infinite seems to be the continuation of long going small press property, Battle Pug so retailers likely just treated it the same as what that property delivers which is over 1.3k at 408.
Ray: It's not related to Battlepug by Mike Norton, it's just another series with a superpowered pug in it! Like you do.
Glenn: Pft, you and your 'correct information'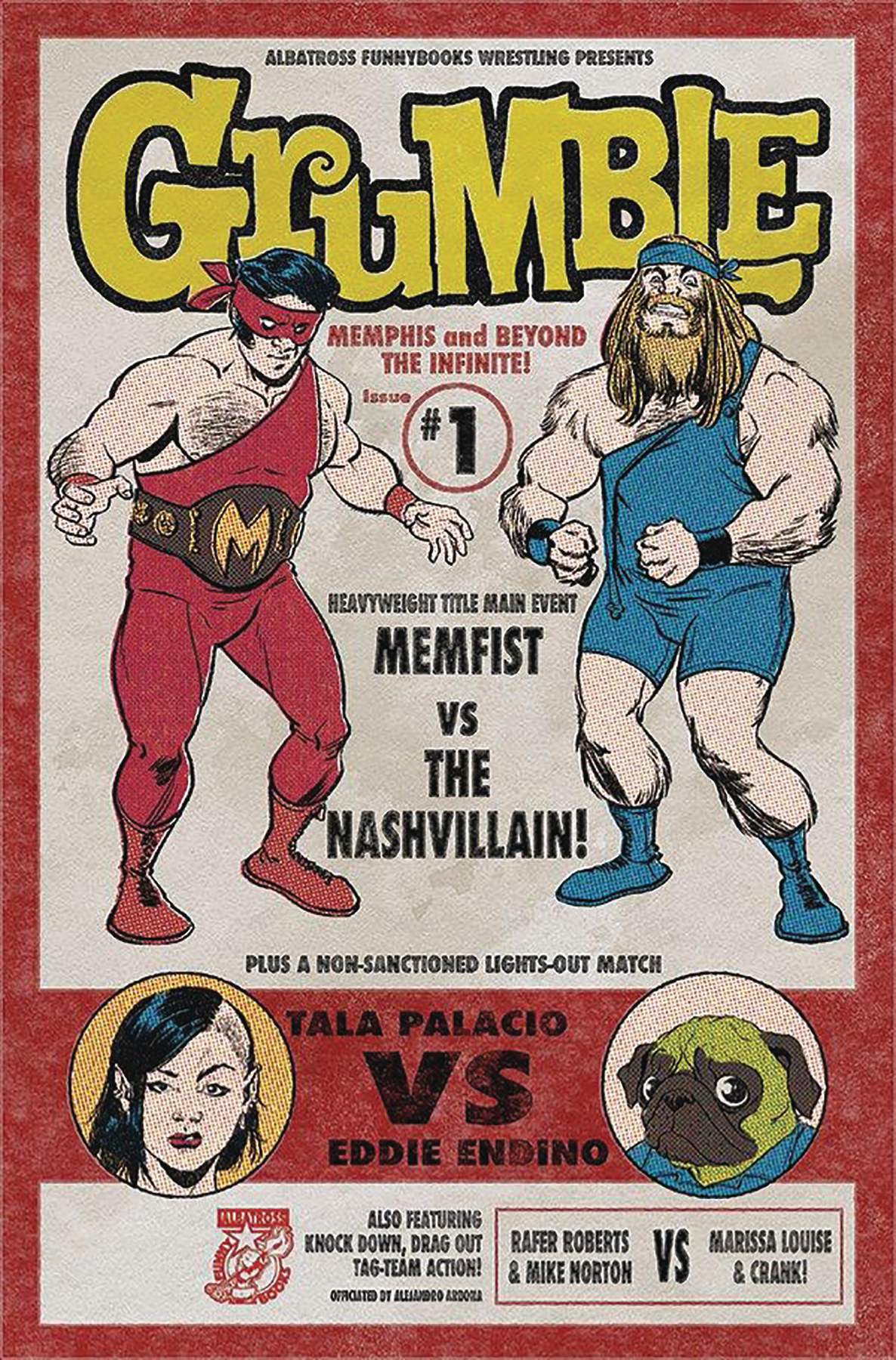 Mostly reorders down here and low selling ongoings but at 414 we have a number 1 for the third volume of a book called Blood Realm from Alterna which I've never heard of which sells over 1.2k. The creators must be happy enough if this is the third volume.
Cat Sh!t takes the prize for worst name for a comic ever and the 414 spot on the charts with sales over 1.2k. The marketing/branding part of me just died a little inside.
Ray: This is apparently an acclaimed war manga from Japan with an unfortunate translation of its name. I guarantee you the latter is what drew Antarctic to it.
Glenn: Another stray Edgar Rice Burrows character from American Mythology selling over 1k at 422. Its clear they're trying to get some residuals from the success Marvel has made of Conan and the like but it doesn't seem to have carried over as we've seen over the last few months.
Scout Comics releases a follow on from a comic mini from last year at 435 in the form of Kyrra Alien Jungle girl which sells 999 copies. This seems like a slightly younger take on the Shanna/Red Sonja character type. There must have been interest somewhere for them to do more but I'm not sure from where.
More from Scout at 443 with Hank Steiner Monster Detective selling 922. The company has chosen to separate from Diamond so its clear they have other avenues of revenue that aren't obvious in these sales charts, if that's the case then good for them.
Ray: Given that it's a Nonstop book and a reprint, I don't think they were expecting much from this, but it's easily the lowest Scout debut in a while.
Shriek Special is a 5.99 British horror anthology with four stories by a writer whose name I don't recognize. Again there are horror books out there from bigger publishers and more well known creators that anyone else is going to be left fighting for scraps which in this case is good for 898 sales at 446.
Ray: This has apparently been a massive year-long crossover between obscure horror movies, with Puppet Master being the headline. Takes all kinds.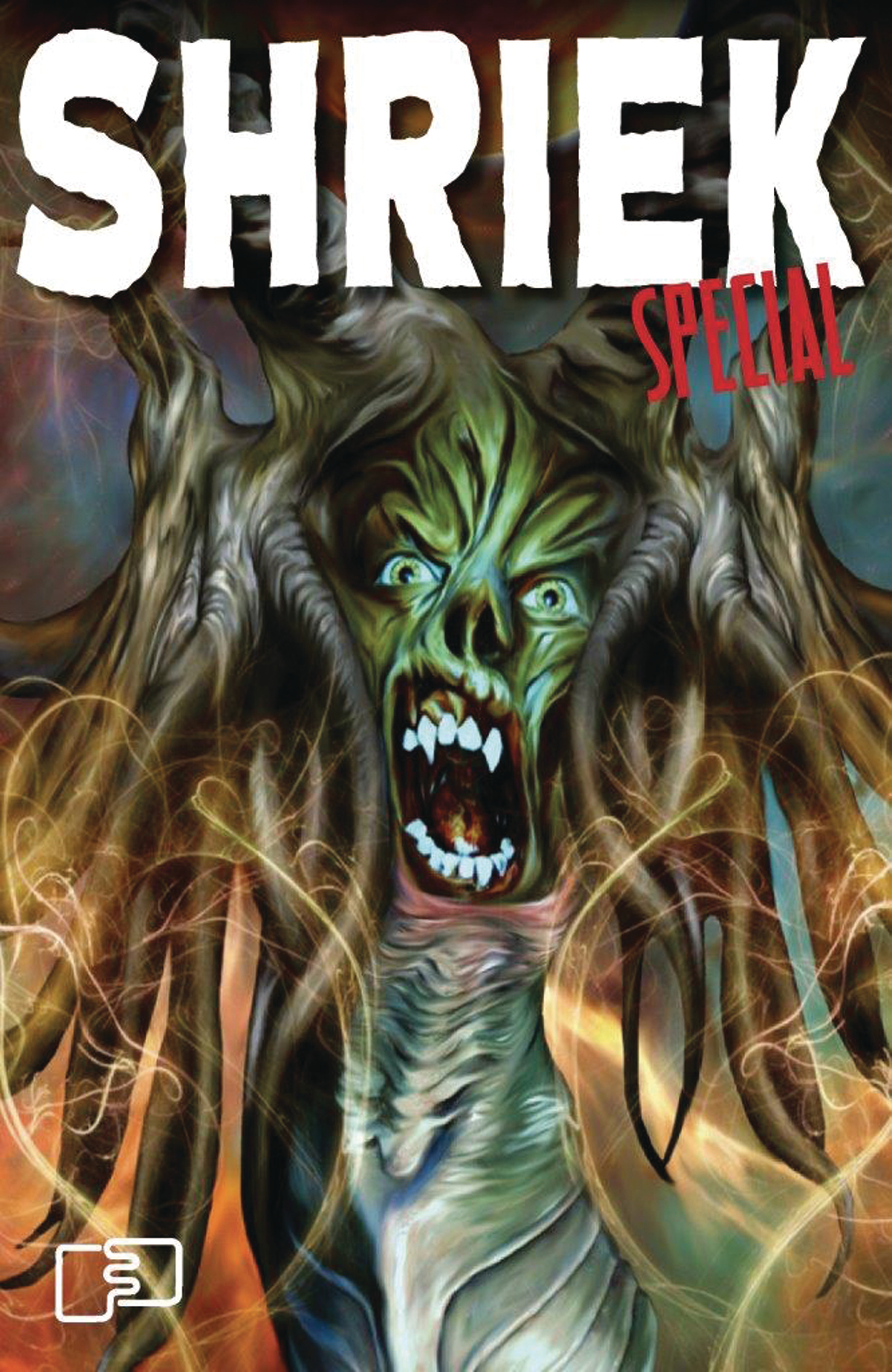 Glenn: The Fantastic Four villain?! Don't tell Disney…
Some serious boobie comics that would put Zenescope to shame sells 822 copies at 453 in the form of Cavewoman Spellbinder. Got to cater to the creepy side of the market.
All stock dumping, low selling indies and some small reorders here until we get to 491 and Deadly Ten Presents Shadowheart Curse which sells 550 copies. Some sort of horror film tie in seems to be the case from the description. What's scariest is how low the sales are getting this month.
At the bottom of the list is a Laurel and Hardy comic selling 513 comics. Will things be better or worse after comics have had an unplanned break for a while? Its hard to tell but this is pretty grim.
Ray: Now this is the kind of absurdity I'm looking for in the #500 slot!
So what's up next month? Well… *tumbleweeds blow by*
Obviously, we're in uncharted territory and it's not clear what the sales charts will even look like when they resume. DC has split from Diamond, so I don't know how we'll get their sales in the future. Only three print comics were released in April, all from DC through their new publishers, so we're unlikely to get a chart for April as the only other releases were some small-press digital books. May is a little more complicated, as major companies like Image and Marvel are releasing partial schedules in the last few months with bigger slates starting in June. Stay tuned, loyal readers. By the Numbers…will return.
Glenn: You make it sound like a threat…its totally a threat.
Like what you read? Have any questions or comments? Let us know here or on Twitter @glenn_matchett and @raygoldfield
Also, stay safe.