By The Numbers: February 2020
Like in any industry, comic books and their companies listen most to one thing and that's your money! What does your money tell them? What does it tell us as fans? What series do people say they adore but can't seem to catch a break and what books to people hate that sell out? What are the trends? What looks good? What looks rough?
All these questions and more will be answered here, every month in 'By The Numbers' by comic writers, editors and fans, Glenn Matchett and Ray Goldfield.
Glenn Matchett is a comic writer and editor. He's worked in the industry for many years but grew up reading comics. He's had work published with various small press publishers and has is own comic now available on Comixology in Sparks: The Way I Was from Yellow Bear Comics! During the current pandemic, Glenn is spending priceless time with his two very young children. Please send help.
Ray Goldfield is a fan of comic books for going on 25 years, starting with the death of Superman. He is a writer and editor and has released his first novel. Ray also does a weekly roundup of DC comic reviews for website Geekdad and they're brilliantly entertaining.  During the current pandemic, Ray is being forced to eat his comic collection. Please send help.
We also do a podcast together with longtime buddy, Brandon James on iTunes with Rabbitt Stew or at the link here! Don't ask, I didn't pick the name. If you'd like to hear what me and Ray sound like, give it a listen!
Top 500 in full available here!
Glenn: Welcome back to another By The Numbers where we hope to distract and entertain during these very odd times. While the world may be slowly shutting down, we don't stop no matter what!
No surprise here is that the top book of the month is Wolverine which sells over 190.5k! This is the first proper Wolverine book in some time and while we've had Old Man Wolverine and young female Wolverine along with various mini's this is the first ongoing in quite some time. Pushing it to the moon with all the variants a decent creative team, this almost had to be the number one book of Marvel would have had to start to become very worried. Of course, this month as we'll go onto see is very poor sales wise and the fact that a new Wolverine with all the bells and whistles in the world couldn't top 200k is an indication of the type of month we're in for. Historically Wolverine generally sells around the 50k mark, we'll see if that is the case next month when the initial launch boom dies off.
Ray: Yeah, this had everything going for it – a ton of variant covers, a lot of hype, and a long absence for the main character that boosted titles like Thor in the past. But while these numbers aren't close to what this title would have gotten in years past, it still blew past the rest of the field by a more than two to one margin and was the only title topping 100K this month. A harsh drop is likely, but I think this should be able to secure itself a place as the #2 X-book for the future.
Glenn: If nothing else it'll be a solid performer in the middle of the mass X-Men pack.
Taking second place this month is more Hickman X-Men with the next issue also getting the third spot with these selling over 92.2k and 76.6k respectfully. That's quite a sharp drop for the 7th issue but still a good bit ahead of everything else Marvel is putting out. Oh yes, we're not even out of top 5 and we're already circling 75k *takes drink*
Ray: #7 was an oversized issue, which might have dulled sales a bit. But this is still the #1 ongoing on the market – for now. However, the omens aren't great overall.
Glenn: At 4 is the first issue of the Nancy Drewish Gwen Stacy mini which sells over 68.3k which seems on the high side. I mean, people may be wanting a return for classic Gwen but something about these numbers gives me the sense they're inflated. Still on face value, its very good for what it is. I expect the rest of it to sell about low to mid 20's.
Ray: Very similar to the bizarre sales boost we saw for the first issue of Amazing Mary Jane, but this title seems to be getting a bit more good buzz. I suspect it's a stealth ASM tie-in to the Kindred storyline, so it might get a boost down the – wait, no one cares about that storyline.
Glenn: No one. It could pick up a decent life in collections cause it's a very good creative team and reviews seem to be good.
More Hickman related X-Men stuff at 5 in the first of the
Giant Size One Shots
that feature around a different character drawn by a variety of top artists with this first installment focusing on
Emma Frost
and
Jean Gray
. It sells over 63k and I'm surprised it didn't do better because its by Hickman but we're flooded with X-Men books and if you treat this as just a one shot that's fine. I would say these will range in sales depending on the character being featured.
Ray: Essentially just being treated as a third Hickman X-book per month, I think. All the characters featured are similar to these two – popular but not headliner X-men – so I think this should find a decent place on the charts, probably in the top ten.
Glenn: Amazing Spider-Man bumps a bit up in sales at 6 selling over 60.3k with the second issue this month at 12 in the charts selling over 54.2 which is quite a big difference. The number at 12 seems more in line with the titles current trend. The odd bump is seemingly for no reason but that's the odd pattern we've seen with Amazing during this run.
Ray
: 
When I saw the placement on the charts, I thought it might be doing those weird sales jumps again. But nope, this is just how low the entry point into the top ten is this month. So this title continues to slide, likely under 50K in a few months. How low can it go before we start seeing chatter about a new creative team and new #1?
Glenn: 
Sooner rather than later one would hope
We're really getting concerning stuff at 7 when we're already hitting sales over 59k for Darth Vader. Again, the bloom is off the rose for Star Wars titles but that seems especially low for the franchises 'b title'. It'll probably settle around the 35k mark which will be in line with what Marvel gets out of the line these days.
Ray: Yeah, this is really low for arguably the franchise's #1 character. I'm wondering how much the lukewarm reaction to the end of the franchise had to do with the buzz for these titles dropping. We need a Baby Yoda series, stat!
Glenn: We all know Jar Jar is the #1 character.
DC finally shows up to the party at 8 with the newest issue of Batman which sells over 56.9k and then another issue is at 10 selling over 56.4k so while its very consistent it is very low for Batman. Of course, this being DC the sales are split and there's another 17 odd k down 102 for issue 88 and 16.9k for issue 89 at 108. All together this means that both issues sold about 74k which makes them the third and fourth highest selling books overall so that makes more sense. Of course, Punchline mania shortly followed by Joker War is coming and then all bets are off.
Ray: The addition of those extra sales makes a big difference. I'm guessing we're going to be seeing this take over as the #1 ongoing in the coming months, given the trajectory of this and X-men.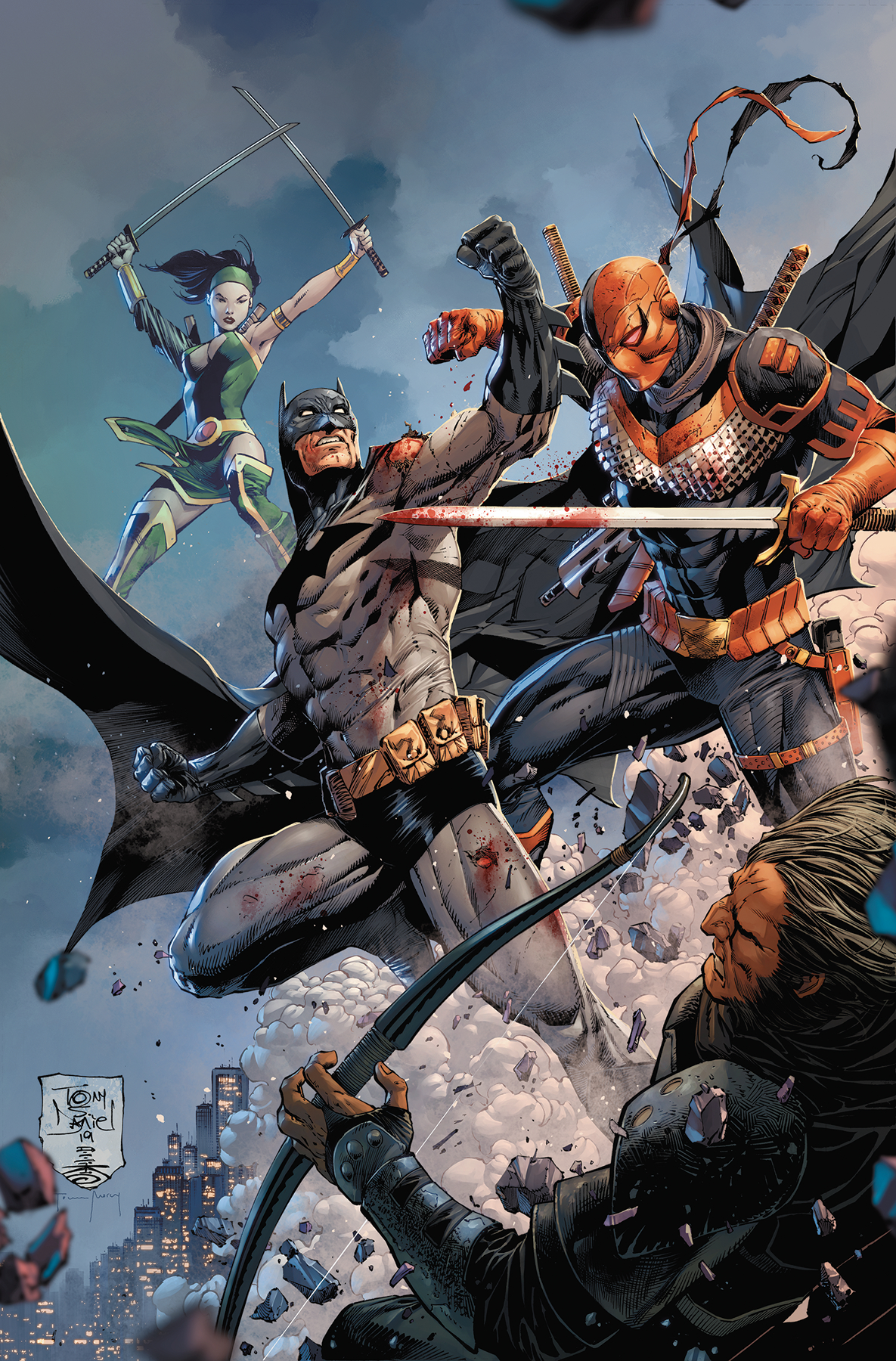 Glenn: On the lead up to 100 I would say that is definitely the case. Initially Tynion seemed to be here for a fill in but given the insane buzz he's getting and things up in the air editorially at DC it might be the companies best move.
Final book left in the top 10 is at 9 with X-Men/Fantastic Four, the first issue of yet another X-Men related mini by Chip Zdarskey which sells over 56.4k. Not bad for an X-Men mini in a sea of them, it should do pretty well for the duration of its short run.
Ray: It's a solid debut, if not great – maybe too many X-books on the market? But this one seems to have major implications for both the X-men and FF, so I think the retailers might have missed the boat here. Expect low drops, reorders, and another win for Zdarsky.
The entry point for the top ten this month is ridiculously low, with only 13 books selling above 50K. That might be the lowest we've seen in ages. The top twenty is full of mainstream hits like Curse of the White Knight, Ewing books Guardians and Immortal Hulk, Cates books Thor and Venom, Avengers, X-Men, and Star Wars. All strong, well-regarded titles that should be doing better as the market continues to contract. Good thing there's nothing that could cause further losses in the months ah – *looks out window* crap.
Glenn: I'm glad there seems to be some faith in Guardians. It seems the title has settled in to an upper tier performer (such as that is these days) following Cates run and now under Ewing there should be stabilization.
Ray: #21 brings us an Immortal Hulk spin-off, the Spider-man focused Great Power. Written by Tom Taylor, it sells 42K and is a good example of how Hulk is slowly becoming a franchise again. I'm guessing the Jeff Lemire-penned issue in coming months will do similar numbers of not better.
Glenn: Taylor's also building a solid brand for himself too which will have helped.
Ray: At #24 we have the debut of Falcon & Winter Soldier, selling 42K. A decent debut for a miniseries starring two popular Marvel supporting heroes with a Disney Plus series in the works. Well, if it ever finishes filming. Unspectacular numbers, but about in line with what miniseries do from Marvel lately.
Glenn: 
Pretty much. The trade will pick up some interest after the show lands…eventually.
Ray: A small boost for the launch of season two of The Green Lantern, from Morrison and Sharp. It sells 41K at #25, up a few thousand copies from where it ended the last run. This is clearly being treated as the next issue – it didn't miss a month thanks to a bridge miniseries penned by Morrison – but confusion over the length of the series due to the recent editorial shakeups might have thrown retailers for a loop.
Glenn: It did seemed to be cut off at the legs initially but no longer. The uncertainty at DC (and the world in general) will hopefully not affect the book too much. This run has been a big hit for the property and DC will have to go some to match it once Morrison leaves. Ray: At #28 we have the debut of the sequel to DCeased, Unkillables. The sales of 40K look distinctly unimpressive, but when you add in the additional 31K for the cardstock variant at #45, you get total sales of 71K. That places it as only under Wolverine and two issues of X-Men and Batman – more in line with the previous series. I think the lack of A-list characters in this one (Cass Cain is A-list in my heart) may have blunted it a bit, which means Dead Earth should be a monster in June. If OUR Earth survives till then.
Glenn: This property is still a pretty heavy hitter, I think the proper sequel will see a bump but we'll see. This still must be more than DC ever dared dream for it and I'm really happy for Taylor.
Ray: Next book of note after a bunch of X-books is the one-shot Batman: Pennyworth RIP, which has some recent Bat-writers teaming up to tell stories of how Alfred influenced the Batfamily. It sells 38K, very low for a major death like this. The problem is, the weird pacing and editorial shakeups make many people think Alfred will be back soon, at the end of Batman/Catwoman at the latest. So this monumental death didn't feel like one at all.
Glenn: That and this one shot is a good bit after the death, likely put together when the editorial at the time decided the death was going to stick. Any momentum has waned but it sold well enough given the circumstances
Ray: #37 brings the debut of Harley Quinn & the Birds of Prey from the iconic Harley team of Palmiotti and Conner, selling 35K as an oversized Black Label launch. That's lower than I would have expected, given how popular the creative team's run was. Maybe the mature readers brand and lack of Joker, plus the price tag, led more people to wait for the trade on this one? It's faring better than the Azzarello run, though – that one's looking as cursed as New Mutants.
Glenn: I'm really surprised here. I would have thought this would have been a top ten delivery for sure, especially with this month's low entry mark. Perhaps some retailers viewed it as a movie tie in rather than a continuation of a best selling run? Its selling around the same as the regular book but at a higher price so its nothing overly concerning but I just expected more. I have no doubt it'll be an evergreen performer long term.
Ray: Spawn #305 maintains its title as the top creator-owned book of the month, clocking in at 35K at #38, just above the second issue of Star.
At #44 we've got the debut of Conan: Battle for the Serpent Crown, selling 32K. This is about 1K below the launch of the new Conan the Barbarian creative team at #41, so this seems like it's basically the level for mid-range Conan things. Marvel's got to be happy with how the franchise is doing overall.
Glenn: Absolutely, a world away from how it was performing at Dark Horse.
Ray: Can someone explain to me how Ravencroft #2 (29.7K, #52) is outselling Iron Man 2020 #2 (29.1K, #54)? Please? Is it just the faint Carnage connection in the former? What an odd success story this is, and I can't say too many great things about the performance of this mini-event for Iron Man.
Glenn: Either there's sales shenanigans or Absolute Carnage bumped up anything vaguely relating to Carnage but I expect a big drop either way next month.
Ray: But speaking of mini-events, at least they have to be feeling better than the creative team of Leviathan Dawn, which sells 28.1K at #59. This is a bridge one-shot between the previous mini and the upcoming Checkmate storyline, but it seems to have mostly slipped under the radar.
Glenn: This one didn't land at all. On paper it seemed like a winner originally but event saying literally in the title it was an 'event' did nothing to benefit it.
Ray: #62 brings us the anthology Superman: Heroes, which focuses on the reaction of people in Superman's life to his big identity reveal. It ties into the main story, but is also a jam issue with several writers and artists. It sells 27K, about 5K below the main series – maybe partially due to the $5.99 price tag. Glenn: Some may have seen this as disposable as well with them expecting most of the significant reactions in the characters main titles.
Ray: The last of the "Marvel: The End" one-shots lands at #66, as Erik Larsen's Captain America one-shots sells 26K. I think Larsen's days as a sales power are mostly behind him, but this is a number in line with most of these.
Glenn: Yeah, these all sold around the same with Venom being the leader of the pack. Its always kind of cool to see Larsen back as Marvel but it doesn't have as much weight as it would have done around 20 years ago or more.
Ray: Undiscovered Country #4 clocks in at #71, selling 24K. That's a big drop from the first three issues, but it's still well ahead of every other creator-owned book besides Spawn.
Glenn: Walking Dead was the exception to this but this does seem to be around the upper tier for indie books out the gate regardless of creator or publisher or whatnot
Ray: Selling 23K at #73 is the launch of Dark Agnes, the second book from the Conanverse. I guess it's a decent debut for a solo title for a character that hasn't really had any relevance in decades, but I don't think Marvel should stretch this franchise too far.
Glenn: When we see 'Conan's good friend Bill' we'll know a line has been crossed.
Ray: #75 brings us Savage Avengers #0, a $4.99 one-shot that had about five pages of new story and two issues of Kulan Gath's last appearance as a villain in Marvel Comics for decades ago. The fact that it managed 23K in sales is a testament to how well the parent book is liked right now.
After a bunch of mid-selling normal comics in the 20K range, we have the latest DC jumbo-sized anthology – DC's Crimes of Passionat #83. It sells 21.9K, a little more than most of the seasonal anthologies. This one had a lot of top creators and was very heavily focused on Gotham characters – including a reunion between Kate Kane and Maggie Sawyer – so interest was a little higher.
Glenn: Plus February is the month of looooooove.
Ray: #85 has the debut of TMNT: Jennika, a spotlight miniseries for the new fifth Turtle from the IDW franchise. This sells 21K, about 6K above what the main series sells this month. So clearly the franchise as a whole is doing much better than it used to.
Glenn: Still, the creative team must be pleased and the title can only grow from here. There will be some interest in the new character too, it opens the franchise to a new potential demographic which is always good.
Ray: It's also doing better than Guardians of the Galaxy spin-offs, as the Nebula solo series has a pretty dreadful debut at #89, selling 20K. Didn't we try this before? The Guardians don't need individual titles. Nebula isn't fairing any better than Drax or Yondu.
Glenn: No big surprise here. The characters have become pop culture icons due to the movies but not many people are floating over to the comics to read their solo exploits outside of maybe Rocket and Groot and even then it's a push.
Ray: #92 has the final issue of Harley Quinn and Poison Ivy, selling 20K, but there's another cover selling 14K at #127. That puts it at 34K and roughly the #40 mark, definitely an overall win for the franchise – even if the ending caused no small amount of controversy.
Glenn: Very good for a mini, I'd say we'll get a follow on
Ray: #96 has the one-shot Spirits of Ghost Rider: Mother of Demons, an oversized issue introducing the new villain Lilith. It sells about 4K below the main Ghost Rider series, but it's also essentially just the next issue. So we can basically just consider that standard attrition, but I don't think the special branding is giving them the results they want.
The bar for the top 100 is spectacularly low this month, with Ghost Spider #7 sneaking in at #100 with sales of only 17.6K. Rough month for comics all around.
Glenn: With the dreaded virus putting the world on hold, this may get worse as we go through the rest of the year.
Ray: #104 has a Facsimile Edition of Wolverine #1 by Claremont and Miller, selling 17.2K. That's a pretty seminal issue, so not surprised it did well even at full price.
A surprisingly horrible debut at #109 for a new Ant-Man series penned by Zeb Wells. Focusing on Scott and his daughter Cassie and clearly designed to tie in with the character's popular presence in the movies, I would have expected much more than 16.9K for the first issue.
Glenn: Its still Ant Man though so it will only do so well. I would say that this is about the best they could have hoped for and it'll settle quickly.
Ray: #112 has the final Hill House book, Plunge by Joe Hill and Stuart Immonen. While the main cover only sells 16.5K, it picks up another 6.8K in a variant cover which puts it around #72 on the overall charts.
Glenn: Not that far behind where Undiscovered Country has landed so that's extremely good. All these books are going to sell gangbusters in collections of course so there will be more of these for sure.
F
antastic Four: Grimm Noir is at 114 selling over 16.1k which I would consider good enough considering Fantastic Four isn't known for its success in terms of spin offs and this was likely repurposed from the FF quarterly anthology that has vanished without a trace where it likely would have sold a lot less.
An odd one at 119 in Marvel Voices which is a comic written by a group of podcasters I believe and has nothing to do with anything. I find sales over 15.6k very good considering that these aren't known creators in the industry and it has nothing to do with anything. This is taking the numbers at face value of course.
Ray: Marvel's Voices is apparently a very popular podcast, but it didn't really translate to a one-shot that was mostly one-page stories with no apparent through-line.
Glenn: News to me! I can't wait for the Rabbitt Stew edition
First Iron Man 2020 spin off, Force Works lands at 121 selling over 14.8k. This is Slott's first big crossover story since he left Amazing Spider-Man and the success of those doesn't seem to have followed him over.
Ray: It seems pretty clearly that we are NOT going to see the modest success of the main series translate to the way too many tie-ins here.
Glenn: About a 6k drop to over 14.3k for Hill House's Daphne Byrne's second issue at 125. These have all settled rather nicely. Again, more of these will be coming at some point when the scary story we're all living through is over.
Si Spurrier comes aboard the BOOM bandwagon with Alienated at 126 selling over 14.2k which is a great result, I doubt he could have expected much more at Image had the comic been released there. BOOM continues to become a force to take note of.
Ray: Both DC and Marvel have had him take over some runs that are usually associated with certain creators so they must think highly of him and he's transitioned that over to smaller press.
Another hit for Boom. This seems to be the new level for most of their mid-level books. Like Matt Kindt, Spurrier is one of those creators whose output has gotten just a little bit more mainstream and he's been rewarded with better sales that he's deserved for some time.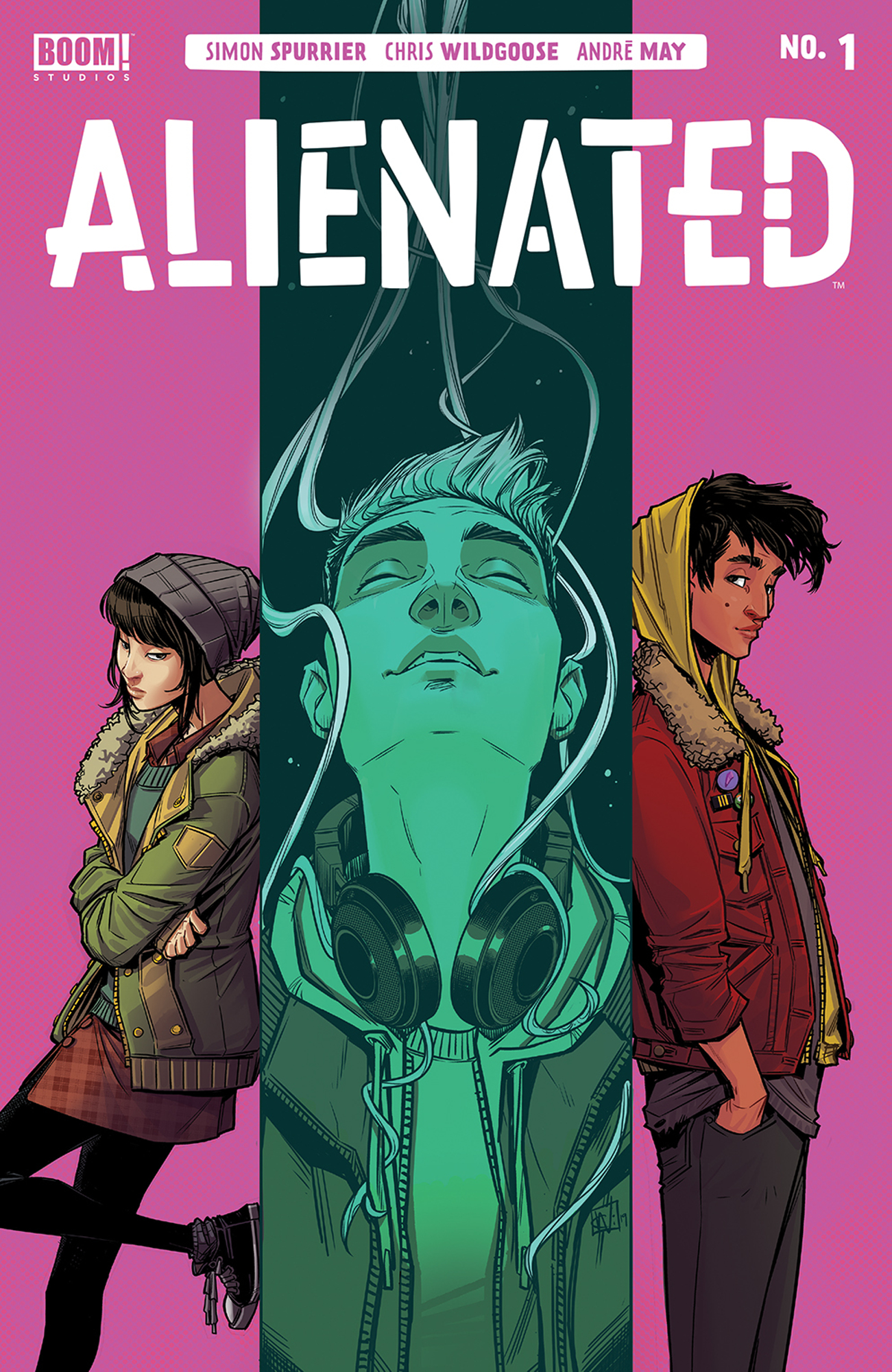 Glenn: The second issue of Amazing Spider-Man: Daily Bugle sells over 13.4k at 133 which is about right for a generic Spider-Man related mini at a time where the Amazing brand and the market itself has seen better days.
2020 Machine Man at 136 sells over 13.2k, I believe this character is involved quite a bit in the main story so I would have thought maybe a bit more but it doesn't seem like that's the case. These mini's better have a low fall or the numbers will be very low by the time this is over.
Ray: They're all two-part minis, so any falls should be minor and new ones will be rotated in soon enough.
Glenn: A Young Justice spin off starring a new character, Amethyst sells over 13.1k at 137. I doubt that DC could have expected much better than this.
Ray: Amethyst gets another 5.7K in orders for a variant cover at #267, so that puts it at close to 20K and a modest hit for the line.
Glenn: Good enough for a relatively obscure character
Second issue of Ant Man this month too at 138 selling over 12.8k. If it hadn't been a mini it would have likely become one swiftly.
Some free money for DC for a fascimilie edition of the Flash 123 selling over 11.7k.
The tie ins for the upcoming Avengers game continues at 147 with the Hulk selling over 11.6k. Its a video game tie in for a game that will come out who knows when now so it is what it is.
Just below it is Death To Army Of Darkness at 148 selling over 11.6k which is on the high end for what this property usually delivers. This one franchise is the definition of cult so it'll have its set, small and loyal audience.
Ray: Dynamite books always have dozens of covers for the first issue, so this is about in line with that. But it does have fast-rising Boom writer Ryan Parrot on board, so it might pick up a bit more momentum based on that.
Glenn: Only about 3k drop resulting in sales over 11.4k for the second issue of Stranger Things: Into the Fire, after a few of these mini's retailers seem to know what to expect from the franchise in terms of sales.
Pretty standard Hellboy numbers for Hellboy & BPRD Return Of Effie Kolb which sells over 11k at 156. A franchise which as we've said before I'm sure, you can set your watch to.
Decent launch for an Image book without any known names for Tartarus at 157 selling over 11k, especially since its 5.99. If the virus hits the industry hard, it'll be hardest on series like these that need momentum to get successful and that requires output and well…you know.
Ray: That's a fairly strong debut for Tartarus, especially with the price tag. Gillen once said that if an Image book debuts over 10K, the writer has to buy the other writers the drinks that night. Decent for On the Stump too.
Glenn: Matt Kindt seems to be able to do only what only recently Jeff Lemire and Mike Mignola have managed at Dark Horse, having a good debut. His new book Bang! debuts at 161 selling over 10.7k. Very good for Dark Horse these days, I would say it'll stabilize fast.
Ray: This is a really inventive book, essentially a meta take on the constant recasting of James Bond, but it's also the most action-heavy book Kindt has done. It's a well-deserved success and a shot in the arm for Dark Horse. Well, it will be if it ever finishes due to the pandemic…
Glenn: It'll be fine, it'll all be fine. I can't believe how fine everything will be *cries*
Election process turns MMA fight in Image's On The Stump which sells over 10.5k at 166, again this is pretty standard for a new Image book without a big named creator attached.
Marvel Action Spider-Man from IDW relaunches at 178 selling over 9.9k. Far lower than your standard Spider-Man far but its IDW and this is intended for other markets they have access to that Marvel mysteriously don't seem to.
Its out favorite modern day trick in the market, old material being resold as new! This time its Marvel Tales: Wolverine which sells over 9.1k which is grand for a 7.99 comic full of old material that has undoubtedly been already created and reprinted and reformatted many times before.
Finger Guns is a new wacky and fun sounding book from Vault selling over 8.4k at 201. They're not at the levels BOOM is getting too but Vault is holding its own all things considered. Today the company announced a break in publishing due to the virus so hopefully that doesn't kill the momentum they're starting to get.
Ray: That's another great debut for Vault, closer to an all-ages concept than anything they've done so far and a well-deserved hit. The company is really picking up momentum and could be the next Boom.
Glenn: A high seller for Aftershock in The Man Who Effed Up Time which sells over 7.9k at 208. This is a shade higher than their usual launches have been doing but this is likely due to John Layman who has had a few hits with Image, most notably CHEW.
Ray: The fact that a Vault title by an unknown creative team beat the sales of a new John Layman title from Aftershock really says it all about how the company struggles to drive sales, doesn't it?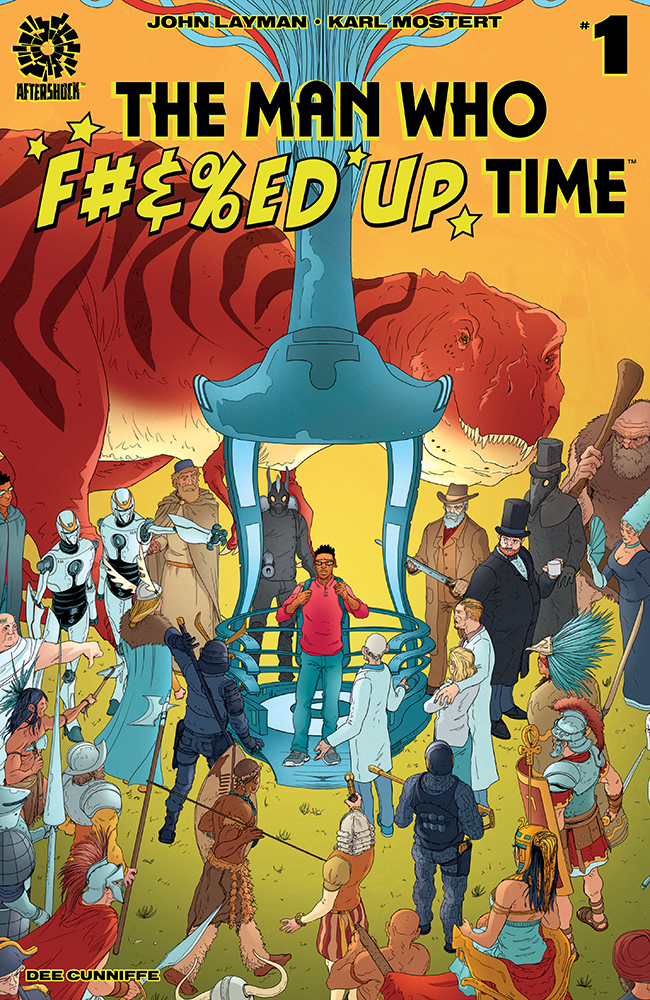 Glenn: No kidding.
Ray: Amid a sea of Dollar Comics and True Believers one-shots, we get another new Aftershock title – Godkillers, a religious horror story by Mark Sable. It sells 7.7K at #216, and the closeness between this and Layman's book really drives home how much of the issue here is Aftershock's lack of traction.
Glenn: It seems that retailers must treat their books all at a similar level at this point too. They know who will be curious enough to try them out or as we call them here 'The Ray's'.
Ray: A new Dark Horse title with a decent debut at #223, Hidden Society. Selling 7.2K, this is a magical adventure title by the creative team of Scavone and Albuquerque. Rafael Albuquerque was a really big name at DC for a while, so I might have expected a bit more, but this is in line with Dark Horse's usual.
Glenn: I would have expected more off his name too. Maybe it'll pick up traction in collections when the uber successful American Vampire returns…at some point.
Ray: The Valiant time-travel teen comedy Doctor Tomorrow debuts with 7.2K at #224, a standard debut for a Valiant book without a big name. This was a 1997 series being revived now, so it's not a new property, but it's one of their least-known characters.
At #235 we have the Dollar Comics version of Amethyst #1 from 1985. I don't think this is the character's debut, but it is the first issue of her most famous run by Dan Mishkin. It sells 6.8K, decent numbers for a low-cost reprint of a cult character.
A surprisingly low debut for the latest Berger Book, Tomorrow #1 by Peter Milligan. A techno-pandemic thriller focusing on siblings stranded across the country from each other, it sells 6.7K at #239. Milligan is an acclaimed creator, but it's never translated to sales.
Glenn: Yeah and Berger books sales are always a bit muted. Likely one for the collection market eventually.
Ray: There's a Star Trek Valentine's Day special at #241, selling 6.7K. There were a few of these specials, but Star Trek is having a bit of moment thanks to Picard and that probably boosted sales a bit.
Glenn: I wonder how many Kirk/Spock shippers went out to buy this in the hopes that their shipping dreams may come true.
Ray: Another new Aftershock launch, the modern western revenge thriller Undone by Blood, launches at #245 with sales of 6.6K. Aftershock has its level, and it's very hard for anyone to break out of it.
Glenn: Western's aren't usually a thing either in comics but expect Brubaker and Philips to buck (heh, get that) that trend but again that'll be an OGN so it'll be different economics there.
Ray: Archie gonna Archie, with another bizarre crossover – Archie Meets the B-52s, a rock comedy co-written by hit novelist Alex Segura. It sells 6.4K at #249 as the company struggles in the direct market, but I'm sure it'll be reprinted in an Archie musical crossover collection and sell gangbusters.
Glenn: I don't know who the B-52's are. I'm not cool.
Ray: It's a jump to the next new #1, as we find an absolutely disastrous debut for another new Image title – the Michael Avon Oeming epic After Realm Quarterly. This original take on Norse mythology is a passion project of Oeming's, possibly spinning out of his brief run on Thor and giving us an absolutely terrifying take on Loki, but it seems to have slipped completely under the radar – only selling 6K at #259.
Glenn: Oeming never quite got the success that his POWERS partner found for some reason (see also his Dick Tracy book from a while back) and Simonson is already delivering his own Norse epic so it might just be a case of timing too.
Ray: The Transformers Valentine's Day special sells just under 5.9K at #262. Robots in loooooooooooove.
Glenn: Time for Starscream to profess his love for Megatron.
Ray: 5.8K in reorders for the first issue of the Power Rangers/TMNT crossover at #264, showing those franchises have some real staying power at #264.
A standard-issue debut for a new Predator miniseries at #266, selling 5.7K. The Mouse doesn't seem to want those licenses back, so we'll probably keep getting new stories featuring these two popular monsters. Except it sells another 4K below at #294 for a Glow in the Dark cover, so the characters clearly still have some buzz.
Glenn: Glow in the dark is such a 90's style gimmick but with Predator it kinda fits.
Ray: The cult hit Sanrio/Netflix series Aggretsuko, featuring a red panda with rage issues and a taste for death metal, debuts a comic spinoff from Oni at #268, selling 5.7K. Obviously this is an odd book, but I think it's a good number for a company that had largely dropped off the map recently. They seem to be becoming a home for strange cartoon spin-offs.
Glenn: Due to their success with Rick & Morty, I'm not surprised. Much like that property, this will probably sell very well in collections to a larger audience who are into this cartoon I had never before heard of.
Ray: Remember Lady Death? The only Chaos Comics character who Dynamite couldn't get? She has a new comic, subtitled "Scorched Earth" that sells 5.3K at #275. But there were about twenty covers for it, so grain of salt.
Glenn: Seems about right for busty death in this market. Is she even death actually? I don't know.
Ray: Titan gets into the top 300 with a new book titled Adler, but it might as well be subtitled "The League of Extraordinary Gentlewomen". Featuring Irene Adler, Jane Eyre, and Carmilla among others, it sells 4.7K at #284. An interesting concept that seems to have picked up some buzz.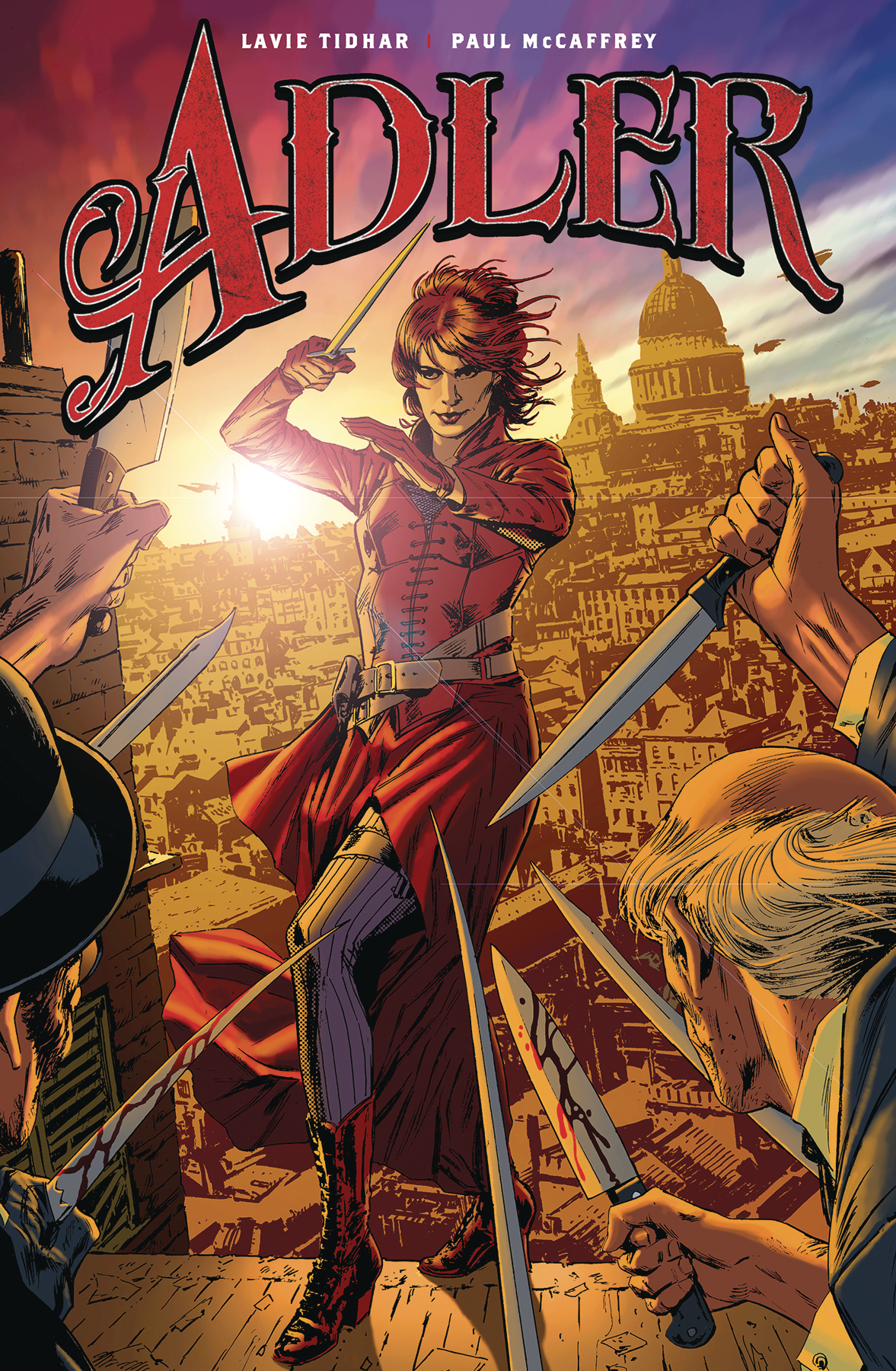 Glenn: That's a great idea with some interesting characters but Titan aren't known for original stories so it may get lost in the water a bit more than it deserves. but its their standard non licensed level here.
Ray: I don't even remember what happened in Astonishing X-Men #7. Was this the issue where Xavier got some strange new look? Either way, this title from three X-status quos ago manages to sell an extra 4.5K in reorders this month.
Glenn: Is this the Whedon book? It was the start of the second arc is all I know.
Ray: Zombie Tramp gets into the top 300! There she is at #293, selling 4.1K and doing her job as the unofficial mascot of By the Numbers.
Glenn: Yay, you go Zombie Tramp!
Ray: At #301 we have Grimm Universe Presents 2020, an anthology selling 3.9K. I don't know what it's presenting, but I'm guessing sexy fairy tale ladies have something to do with it.
Glenn: Sexy lady everything I'd counter. Including sexy female orc's.
Ray: Evan Dorkin and Veronica Fish's supernatural college thriller Blackwood returns for a second volume, selling 3.9K at #302 for the first issue of The Mourning After. Very low debut, but I'm guessing retailers ordered it like #6 rather than #1.
Glenn: Yeah, this seems to have lost in the usual shuffle as it was well received. Again unless you're Lemire or Mignola or Kindt it seems that Dark Horse can't do good numbers outside some of their licensed stuff.
Ray: #308 has the debut of Van Helsing vs. the League of Monsters from Zenoscope, selling 3.6K. So, are the monsters sexy ladies, is Van Helsing a sexy lady, or is the answer both?
Glenn: Both of course.
Ray: #313 has a giant-sized Transformers one-shot, subtitled "Power of Predacons". It sells 3.5K, not a bad launch for a reprint of multiple old comics for $5.99.
The third Incredibles miniseries, Slow Burn, debuts at #315 from Dark Horse, selling 3.4K. Clearly this isn't the market for these comics, because Dark Horse is greenlighting a lot more Disney content.
Glenn: They're selling somewhere which is great for them as a company.
Ray: The next book of note is the supernatural time-travel racing drama Backtrack from Oni, selling 3.1K at #324. Did you ever think The Fast and the Furious needed more T-Rexes and Satan? This book has you covered! It's not a great debut, but given that this is the first major creator-owned release from Oni since The Long Con, it makes sense.
IDW's been putting out a selection of classic all-ages Marvel stories under the banner Marvel Action Classics, and this month it's Dr. Strange's turn with a $4.99 one-shot selling 2.6K at #337. No creators to pay here, except maybe some royalties, so this is all profit for IDW and Marvel.
Glenn: They'll likely be bundled into a digest sized trade too where the real money will come in.
Ray: A new Zenoscope book at #343, continuing their "Conspiracy" subline. This one focuses on Area 51 and sells 2.4K. But are they hiding sexy aliens in there?
Glenn: The sexiest.
Ray: Scout's newest title, the deep-space psychological mystery Canopus, sells just under 2.4K at #344. It's an intriguing series, but with no name creators or real hook to drive sales immediately.
At #353 is the lowest-selling of the IDW Valentine's Day specials – Napoleon Dynamite, which sells 2.1K. Not far off from what I'd expect from a cult movie from well over a decade ago. Odd choice to spin a comic book franchise out of it, but IDW knows what they're doing.
Glenn:
I guess if they paid for the license they want to get the most out of it.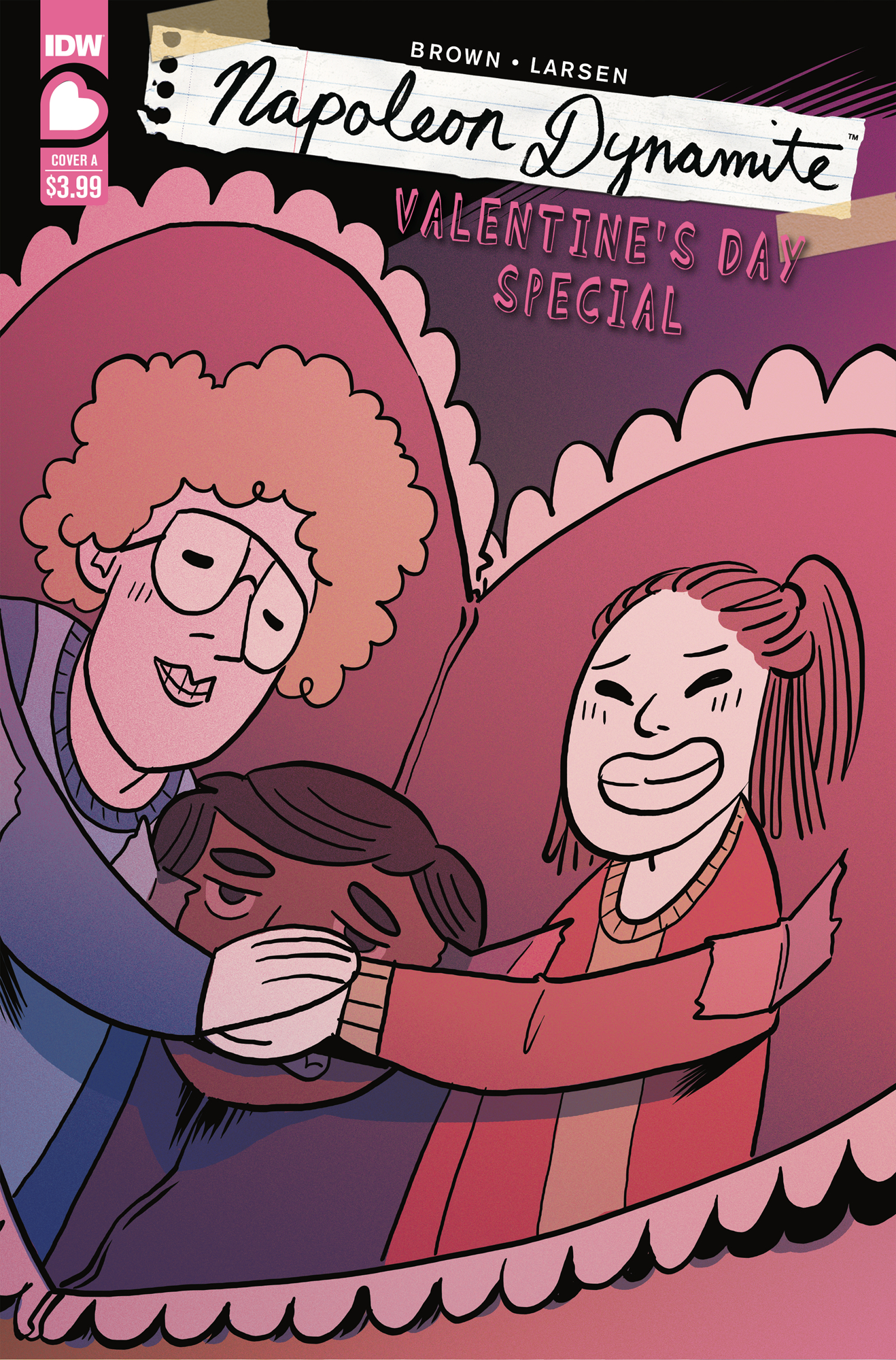 Some reorders for Venom: The End at 359 getting over 2k in new sales. This was clearly the standout of the punch, mainly thanks to how hot the main series is I'd wager.
Tart, one of Scout's comics number one's they release as a preview before a trade including said number 1 sells over 1.9k at 364 which is okay for them considering they're going to resell it again in a trade in a few months.
Mostly reorders and continuations of low sellers until 377 and a one shot from Gutt Ghost, an odd property from Scout selling over 1.7k. It likely has its own set audience.
More Archie at 384 with Archie & Friends Winter Wonderland, one of their repackages of classic material selling over 1.5 here but as usual will sell better elsewhere.
Customary bad taste one shot from a certain creator at 389 which sells over 1.5k. They sure are making the rest of the industry shake in their boots.
Reorder and low ongoing city down here until a new number 1 at 414 in the form of
Carson Of Venus Eye Of Amtor at 414 selling over 1.2k. This is another Edgar Rice Burrows property which is doing gangbusters at Marvel but making very little impact elsewhere.
Another barbarian type thing at 459 with Barbara The Barbarian selling over 1k. Its slightly better than the image you've already got for it in your head but only slightly.
For those that are fans of golden age cinema comedy we've got Laurel & Hardy Meet The Three Stooges selling over 1k at 465, there be niche comics in these waters.
Captain Ginger Season 2 (there was a season 1?) launches at 470 with sales over 1k. Its not an Archie book as you might first suspect but actually a book about an anthropomorphic cat starship Captain. I wonder if Fox McCloud knows he's got competition.
Ray: Ahoy Comics, the company behind Captain Ginger, has a really odd library of books, but this might be the oddest.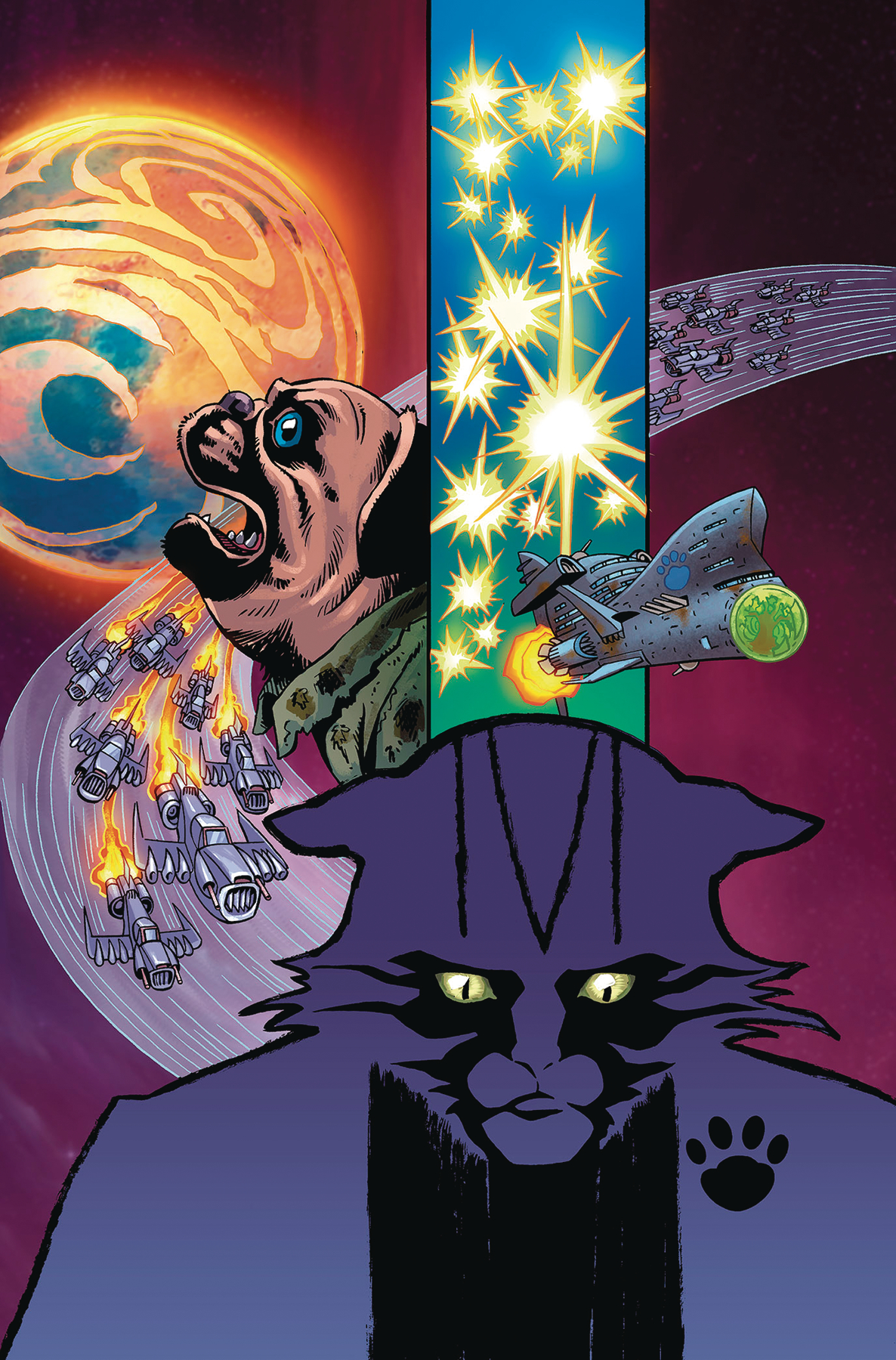 Glenn: The first of an anthology series exploring the apparent 'rich' history of Battlecats comes from Mad Cave studios at 480 selling 943 copies. I too was never a fan of history.
Ray: I don't even know what a Battlecats is.
Glenn: Oh good,not just me then.
Vault's very successful horror mini, Plot delivers a deluxe black and white edition at 492 selling 843. This is likely for anyone who missed the boat first time round and big fans only. Even though they're doing better than they possibly ever have, Vault aren't in a real position to move these specialist editions of their own books quite yet.
I'm sad that the 785 copy selling Cavewoman Habroks Witch is at 499 because it would have made a perfect 500 for this month. Alas these truly are trying times.
Ray: Cavewoman had like thirty covers, so that's about twenty copies a cover!
Glenn: What is at 500 this month is 777 reorders for Family Tree's third issue, how nice.
Now you figure out what the heck is going to happen next month Ray, I'm going to….oh I'm going nowhere.  Never mind.
Ray: Looking ahead…it's the last normal month we're going to have for some time, apparently. DC had a lot of new content, including the launch of Strange Adventures by King, Gerads, and Shaner. It's also the month Punchline-mania seems to hit its apex, as retailers adjust their orders for the hit new character. We've got two more giant-sized specials – Flash #750, and the Robin 100-page Anniversary Giant. 
Over at Marvel, we get some more of the ramp-up to Empyre, with a special following up on Robbie Thompson's Skrull characters. A new Star Wars spin-off focusing on the Bounty Hunters debuts, as do some of the Marvel Snapshots one-shots. The next mini-event, Outlawed, has its launch issue, and we get a few new titles like Strange Academy and Spider-Woman making their debuts. Plus, two new entries in the X-men line with Hellions and Cable.
In indieland, we get a brand new Hickman joint, Decorum, from Image, along with the dark superhero thriller Stealth, a new Allred and Allred joint from Dark Horse, and the return of X-O Manowar from Valiant. Along with the launch of the first four books from Axel Alonso's AWA Comics, featuring the return of JMS.
What will rise? What will fall? Will comics survive? Find out next month on By the Numbers!
Liked what you read or have a question or comment? Give us a shout here or on Twitter @
glenn_matchett
and
@raygoldfield!
Stay inside, stay safe and wash your hands.