By The Numbers: January 2020
Like in any industry, comic books and their companies listen most to one thing and that's your money! What does your money tell them? What does it tell us as fans? What series do people say they adore but can't seem to catch a break and what books to people hate that sell out? What are the trends? What looks good? What looks rough?
All these questions and more will be answered here, every month in 'By The Numbers' by comic writers, editors and fans, Glenn Matchett and Ray Goldfield.
Glenn Matchett is a comic writer and editor. He's worked in the industry for several years but grew up reading comics. He's had work published with various small press publishers and has is own comic now available on Comixology in Sparks: The Way I Was from Yellow Bear Comics! He wonders if he too might be the Doctor.
Ray Goldfield is a fan of comic books for going on 25 years, starting with the death of Superman. He is a writer and editor and has released his first novel. Ray also does a weekly roundup of DC comic reviews for website Geekdad and they're brilliantly entertaining. Suffering from allergies, Ray's only request for quarantine is that he still gets his comics.
We also do a podcast together with longtime buddy, Brandon James on iTunes with Rabbitt Stew or at the link here! Don't ask, I didn't pick the name. If you'd like to hear what me and Ray sound like, give it a listen!
Check out the top 500 in full here!
Glenn:Happy New Year Numbers fans and welcome to 2020! Since its officially the future now let us rely on the first sales chart of the New Year to give us hope, excitement and *looks at sales numbers* oh boy….
Okay, so its not all bad news, the top selling comic this month is Wonder Woman 750 as DC pulls a Marvel and goes back to original numbering for a sales bump. It works here just like it did for Action Comics and Detective Comics 1000 respectfully but not quite to the same degree. This special anniversary issue for the Amazon Princess still pulls in sales over 167.3k which for a one shot costing 9.99 is impressive. Of course the decade variants will have helped here and in taking more inspiration from Marvel, DC is flogging this horse as long as it'll stand. We have Flash 750 next along with special 80th anniversary character focused one shots for Robin, Joker, Catwoman, Green Lantern and more to come no doubt. The decade variants seem to have great appeal here and we'll probably continue to see this little trick brought out for the foreseeable future.
Ray:I wasn't sure how well these would do because of the high price tag and the lack of a massive anniversary like #1000. But it seems the decade variants and the top-tier creative teams are doing the work. I think we'll see good results for all of these – Joker probably the highest-selling of the ones to come, Catwoman and Robin the lowest-selling – but I expect all of them to land in the top ten if not #1.
Glenn:Taking inspiration from their completion, DC seems content to milk this idea for all its worth. So far they've picked characters that make a lot of sense and will probably continue to carry good sales, the era variant covers will always help things of course.
At 2 is the launch of Thor under the pen of Marvel MVP Donny Cates which enough to give a thunderous debut of over 158.8k which is absolutely massive and the biggest Thor number I can remember in quite some time. I'm pretty sure we'd have to go all the way back to the JMS era to see Thor numbers this high but things return to normal with the second issue at 15 selling over 51.2k. This is pretty much the level the title has been at for years so it still puts it in Marvel's upper mid range. We'll see how the run plays out but Cates seems to be here for the long haul and could be one big story away from turning this into a big hit but for now, its how its always been which isn't the worst thing in the world given how far Marvel titles usually land.
Ray:I think this is going to be a hit for Marvel, but a hit is very different than what it used to be due to the contracting market and the damage they've done to their reputation. This is a fantastic first issue, followed by a normal brutal fall. If it can level out to where the Aaron run was, which seems likely, it'll be a long-term win. If it struggles, there's always a crossover with Venom around the corner.
Glenn:There's enough residual Star Wars hype for the new title which takes place between Empire and Jedi to get it selling over 97k at 3. Its a great number but we're miles away from the insane launch of the last volumes title and again with the second issue we're pretty much where we're at before with sales over 44.6k at 28. Marvel's holding pattern of high relaunch numbers turning into business as usual seems to continue but still Star Wars has settled into a solid middle tier performer without much movement and as we always say here, consistency is key in the market.
Ray: That's a very disappointing launch for a new Star Wars series that shows how far the franchise has fallen. The controversy the last few months couldn't have helped. But if it's back where it was two months ago, could be worse. Soule and Pak (on next month's new Darth Vader series) are creators known for steadiness but rarely for breaking out sales-wise.
Glenn:It's a very different world from 2014 when new Star Wars was coming and the title was back at Marvel and they threw Jason Aaron and John Cassidy at it. If you look at this as a separate line ala Black Label (which it essentially is) then its doing very well still and is a reliable performer for the company even though it's not the juggernaut it was.
At 4 and 5 is the newest issues of the hit X-Men series which is slowing down but still pulling in big numbers for the time being. Issue 4 sells over 93.3k while 5 sees sales over 80.4k which seems like a lot for one month. The title should stabilize soon as easily the top ongoing in Marvel's arsenal unless having to tie into Empyre doesn't kill its momentum.
Ray:So, this is the books finding their level now that retailers are adjusting their orders. It seems like the main Hickman book is destined to fall below Batman as the top ongoing on the charts, which can't be what they were hoping for. Too many books, a confusing reading order, and crossover tie-ins, etc. I just hope Hickman's enjoying himself and gives us another extended masterpiece.
Glenn:Another relaunch at 6 with Guardians Of The Galaxy by Al Ewing selling over 66.8k which is very good but not amazing. The franchise really suffered from over exposure when it was hot a few years ago and this is likely the best that could be expected especially since it wasn't that long ago that we had a high profile relaunch by Cates. No issue 2 on this one this month but it'll probably settle somewhere below Star Wars in the 28k-35k range where it was before.
Ray: I expected a lot more from the new book from Ewing after what a huge hit Immortal Hulk became, but this is another franchise Marvel seriously damaged with too many spinoffs. Yondu just ended and Nebula is coming, whee. Hopefully this one will pick up on reorders, because the first two issues were excellent.
Glenn:If Ewing sticks around (which he tends to) he could build an audience over a period of time, like he's done for Immortal Hulk. Until then he has to hope Marvel doesn't continue to flood the potential Guardian readership.
At 7 is at first a surprisingly small debut for the start of the new Batman run by long time DC scribe James Tynion with issue 86 selling over 61.7k which is far from the title's usual dominance but its another month for split covers so this actually sold over 78k making it the number 6 title. Still a little on the low end for the title but things at DC seem to be moving towards a big shake up so retailers might be overlooking this one. Look for the upcoming Joker War and debut of Punchline to take this title to the top again. For the other issue this month it sells over 56k at 11 but again additional sales put it at 71k so that's some encourage fast leveling out for the new run at any case.
Ray:It seems to have stayed pretty steady with the end of the King run to start, but I don't think retailers were expecting Punchline-mania, for sure. People seem to think this is a bridge run, lasting only a year or so, but with recent shakeups we'll see what happens. Tynion's off to a good start for jumping onto an ongoing book without the benefit of a new #1.
Glenn:No magic additional numbers for the newest issues of Amazing Spider-Man at 8 and 9 which get into the top ten with sales of over 57.7k and 57.5k respectfully. It was a quiet month relatively so entry point for the top this month is lowwwwwww. This title continues to be one of Marvel's most dependable but historically the numbers are something of a disaster. I can't wait for classic villains like Chance and Gog to spice up interest.
Ray: This is about as low as an Amazing Spider-Man run normally gets, without any sales tricks. If it sinks much lower than this, we'll probably see a push to change things up. But hey, Sin-Eater is coming, I suppose…
Glenn: The Sin Eater story will bump it back up again probably. Not by a lot but enough for Marvel to point and go 'look! It isn't terrible!'
Finally at the tenth spot is the debut of Star, the spin off from Captain Marvel about the mysterious new character created by writer Kelly Thompson which sells over 56.7k. Considering this is a spin off mini starring an all new character from one of the companiesmid tier performers, I'd say that's very good. It'l not going to set the charts alight but there's some interest here and it seems like the continued faith that Marvel shows Thompson continues to deliver respectful numbers.
Ray: This is a dreadfully low entry point for the top ten, but a very good debut for a Captain Marvel villain spin-off. Another win for Kelly Thompson, and she'll probably get another top ten debut when she delivers on Black Widow this April.
Glenn:Oh no doubt, it'll probably then land around the same level as what Captain Marvel is normally which would be very good historically for Black Widow.
Ray:Amid some mainstays like Curse of the White Knight and the second-tier X-books like New Mutants and X-Force, we get the launch of Iron Man 2020 at #13, selling 54K. That's a big improvement from what the Iron Man title under Slott and Gage was doing, but it also doesn't feel much like an event debut. This main mini should do well – but I wouldn't be too optimistic about the tie-ins.
Glenn:The tie-in numbers are going to be pretty ugly. When Slott was doing his big stories on Amazing, it usually resulted in great sales for the titles and the spin offs. However despite having brilliant mainstream exposure and this story tying into an older story that tied in the year 2020 which we've now smacked into. This is pretty good but not great but this seems to be the ceiling for Iron Man at the time being.
Ray:#16 has the debut of Marvels X, spinning out of the Earth X series from years back. It's a very good debut for an alternate-reality series spinning out of a decade-old story, so I think much of the sales come from the Alex Ross covers. This is the first of many tie-ins coming related to Marvels, at least in title, so this bodes well.
Glenn:I always think of Earth X as more of a cult favourite than Kingdom Come, the story it was a derivative of so yeah, this is as much as can be expected. Marvel seems to have a lot of stuff coming from old Ross material that's being brought back in different ways. It'll all do respectfully but unspectacularly before moving over to collection heaven where Ross stuff always does well.
Ray:There's a big gap this month with lots of ongoing titles including Venom, Immortal Hulk, Joker/Harley: Criminal Sanity, and Detective Comics all selling in the 55K to 45K range. It's not until #31 that we get a new debut, and it'sVenom: The End, selling 44K. This is a very strange Adam Warren book taking place at the end of the universe and has less than nothing to do with the main Venom book, but Venom is red hot right now, so it outpaces the competition in this mini-line.
Glenn:There was never any doubt that Venom would be the head of this. I can only imagine this would have sold a lot more had they got Donny Cates or someone not so out of left field but it's still very good for a throwaway one shot.
Ray: At #33 is Ravencroft #1, selling 41K. This was the launch of a miniseries focusing on the mysteries behind the famous asylum, and it outsold the one-shots preceding it. But the series hasn't really been praised, with most people seeing it as an attempt to force Arkham-style mythology on Ravencroft.
Glenn:It's a stupid idea for a book but it's a pretty good launch, likely due to the success of Absolute Carnage. The rest of the issues are likely not to sell as well, we'll see.
Ray: Detective Comics Annual #3 is at #38, selling 35K. This was a tribute issue focusing on Alfred's past, and I kind of expected it would do a little more. Maybe the sales are being held for Pennyworth RIP next month.
Spawn once again manages to be the top-selling creator-owned book of the month at #40, selling 34K, but sales continue to drop.
Glenn:It's still the best the title has sold in years but yes, hype is dying down. It won't be long until Undiscovered Country laps it if this continues.
Ray: At #42 is Avengers of the Wasteland, the latest spinoff from the Old Man Logan-verse. Picking up directly from Logan's death, it has an audience to build on and 32K isn't bad for a title starring Danielle Cage who is both Captain America and Thor.
Year of the Villain: Hell Arisen holds pretty well, keeping about 75% of its first issue sales to land at #43 with sales of 32K. Retailers may have missed the boat on this a bit and we'll see some correction.
Kelly Thompson's Deadpool falls to #45, selling 31K this month, but it's been hit by serious delays right out of the bat. That can't help the momentum, so hopefully it'll find its footing in the second arc.
Glenn:It seems that series artist Chris Bachalo was stolen away to do Spider-Man instead, an odd decision to bait and switch by Marvel but not out of the realm of their usual antics. This is still higher than where Deadpool was before iirc to be fair.
Ray: #47 brings us Web of Venom: The Good Son. This one-shot focusing on Dylan Brock and Normie Osborn sells 30K, and I would have expected a little bit more. Retailers probably ordered cautiously because it wasn't Cates, but this one might be primed for some reorders.
Glenn:This ties directly into the sub plot of Venom Island involving Dylan's pet symbiote so yes, there will definitely more call for this. These Web Of Venom one shots are dying down slowly but the Wraith one shot by Cates will no doubt pull in very good numbers in a few months time.
Ray:#48 brings us the latest issue of Chip Zdarsky's Daredevil, selling 29K. This is interesting, because the title isn't exactly going up in sales, but it is going up on the charts. It's holding much more strongly than almost any other Marvel book, while a bunch of other books fall below it. Zdarsky is continuing Daredevil's insanely good streak of not having a bad creative team in ages.
Glenn:By not doing anything apart from being really good and consistent, Daredevil rises up so this is why we say a dependable seller is better than a big hit and then a massive drop.
Ray: At #56 we get the top reprint of the month, as DC sells 28K in reorders of Dollar Comics: Batman Adventures #12, the first comic book appearance of Harley Quinn. Evil or chaotic neutral clowns are big money business for DC right now.
Some more of the "The End" one-shots are down here, with Deadpool coming in first at #57, selling 28K. Two spots lower is Miles Morales, selling 27K.
Glenn:No big surprise that Deadpool got the silver medal here given that this one shot is by two of the characters most iconic creators. I'm surprised this didn't do a bit better but like Guardians, Deadpools spin off potential has been curtailed by serious overkill when his popularity was at a peak a few years back.
Ray:#61 brings us the launch of Hawkeye: Freefall, selling 27K. I don't think there was much interest in a Clint Barton comic sans Kate and bringing back Ronin, and it shows in the numbers. But the second issue has a pretty solid fall of only 4K the same month, landing at #81, so this might be close to the miniseries' level.
Glenn: Hawkeye is a character that is well liked but apart from Matt Fraction, no one has ever really been able to have a hit with Clint Barton in an ongoing. I understand Marvel want him out there because he is a well-known character and the TV show is coming but still, every character can't hold their own. It is crazy that it seems Kate is more of a sale commodity these days but that might just be Kelly Thompson.
Ray:Taking the silver position for creator-owned books this month is Undiscovered Country, selling 26K. It's miles ahead of any of Image's non-Spawn books, and should level out nicely next month.
It's mostly business as usual without too many new launches this month, as more one-shots land around the 24K mark – Captain Marvel: The End at #70, and Ruins of Ravencroft: Carnage at #72.
The Alan Davis retro Avengers miniseriesTarot lands at #79, selling 23K. A solid debut for a property largely appealing to old-school fans.
Marvel puts out SO much product that a lot of promising projects fall by the wayside. That's the case for the first issue of Amazing Spider-Man: Daily Bugle, a journalism-themed miniseries by the incredibly talented indie creator Mat Johnson (Incognegro). It sells 23K at #84, but hopefully it'll get a new life in collections.
Glenn:Due to the direction of the main title, Spider-Man's sales potential for spin offs and other ongoings are being hampered by the direction of the franchise I feel.
Ray: At #84 is Red Sonja: Age of Chaos, which crosses over the she-devil with the non-Lady Death Chaos characters. It sells 22K, mostly on the strength of its many, many variant covers. But it's not going to get an iota of the creative buzz of the main Sonja run by Mark Russell.
The lowest-selling of The End one-shots this month is Dr. Strange, selling 22K at #87. This was an odd one, mostly spinning out of the previous What If featuring Magik,
Glenn:Likely would have done better if it had been by Waid or Cates or Aaron, a sequel to a What If that not many people read sure is odd.
Ray: Teenage Mutant Ninja Turtles falls a lot from its peak over the last few months, but the debut of Sophie Campbell as the new writer/artist sells 20K at #89. That's still close to double what the book was selling before it started leaping up the charts. So the fantastic last year has probably had a long-term impact.
At #90 we have the cardstock cover for Harley Quinn and Poison Ivy #5, selling 20K. But the regular cover sells 15K further down, putting the penultimate issue of this miniseries in the top 40 overall. Almost as if there's a fanbase here and DC should stop keeping them apart…
Glenn:Stop talking crazy stuff Ray!
Ray:The third installment in the Marvel's Spider-Man series, featuring Black Cat, debuts at #93 with sales of 19K. With no real break between the series, retailers are just treating this more like an ongoing series.
#94 has the one-shot Weapon Plus: World War IV, which focuses on a weaponized Man-Thing mutant clone. It sells 19K, which is honestly more than I would have expected for this weird niche book. The Weapon-something connection probably helped.
Glenn: Undoubtably but even then, retailers probably are wary since the Weapon X related Hulk/Wolverine hybrid didn't seem to set the sales charts on fire.
Ray:#95 is the launch of Atlantis Attacks, spinning out of Agents of Atlas. It sold 19K, which is close to the level of the main series, so retailers didn't buy into the event hype at all. They're just treating it as the third arc of Agents of Atlas.
Glenn:You have to admire that Agents Of Atlas continues to have its small but loyal audience even years after their last series. Namor doesn't seem to have a lot of sales power these days but he hasn't had his own book for ages.
Ray:#102 has the second of the Ravencroft one-shots, selling 18K. This is Sabretooth's spotlight, so he doesn't have as much pull as Carnage but more than Dracula (down at #117, selling 17K).
Glenn: I wish the Dracula one was about an insane madman who thinks he's Dracula and gets stalked by the real deal. I doubt the Ravencroft one shot was as much fun.
At 119 Spider-Ham faces a sharp drop from its debut last month selling over 16.7k but considering its you know…Spider-Ham I would say that's not too bad and I doubt Marvel would expect much more. No doubt it'll be more valuable to have this trade on shelves when Spider-Verse 2 hits.
The Alan Davis vehicle Tarot has its second issue this month too selling over 16k at 124. This is pretty standard level for throwaway series projects by known creators like Davis, Adams, etc.
Low, Low Woods holds only losing about 6k in sales to make it over 15.9k without its card stock variant this month at 125. All These Hill House books continue to perform very well and much better than the last few batches of Vertigo offerings.
Jessica Jones Blind Spot which is a monthly reprint of a digital first turned collection sells very well considering this is material that is available in other formats (and cheaper too) at 128 selling over 15.5k. Not sure if the market likes Kelly Thompson or Jessica or both. The second issue also is this month selling over 12.8k at 150 which isn;t too bad considering this is the third time Marvel have sold this story and there's still undoubtedly a lovely hardcover to come. This is by far the standout of the digital first wave from a while back.
Ray:The entire line has essentially been forgotten already, but Marvel got a twelve-issue Jessica Jones series by one of their top new creators, so that's a win. Anyone who wants to see more of KT writing Jessica, she's playing a supporting role in Star.
Glenn: Team up with Deadpool when?!
The penultimate Hill House book, Daphne Byrne launches with its normal cover at 133 with over 15.1k but there an additional 6k sales for a card stock variant so this sells about 22k which is what roughly what Low, Low Woods managed. It'll likely be a while before there's another line of similar books but the first wave has been enough of a success that DC will doubtlessly do more.
Ray:DC has absolutely gotten what they wanted out of Hill House. These are performing better than the average Image horror book lately. Given Hill's schedule, who knows when we'll get more, but DC will be happy to have them.
Glenn:A new Stranger Things mini launches at 134 with Into The Fire selling over 14.8k which is seeing the comic adaptions of the incredibly popular show start to face diminishing returns. Howeverits still a decent number for Dark Horse who can need any extra sales success they can get these days.
Ray:These Stranger Things minis don't feature any existing characters besides some minor ones like Kali and Brenner, so that's probably going to drop the sales a bit.
Glenn:The True Believers theme this month is Criminal Insanity with some of the picks being a bit more odd than others. The highest selling of them is one featuring the Green Goblin which is a cheap reprint of his classic first appearance. As usual these type of books are just free money to Marvel, give them some extra shelf space and have little to no consequence otherwise. This Goblin issue sells over 13.6k at 143.
A new Firefly title, Ma Reynolds launches from BOOM at 145 selling over 13.2k. This cult property seems to be a respectful performer for the publisher and I think that is a good 5k higher than what Dark Horse used to be able to get out of it.
Ray:This was one of Boom's $7.99 oversized specials, which always sell lower than the main series. Still, this is definitely a win for the company as they get the most out of the Whedonverse.
Glenn:Some really good reorders for the new Symbiote Spider-Man mini, Alien Reality which sells over 12.7k additional copies at 151. We'll probably get a third one of these.
More than a 50% drop for American Jesus: New Messiah as retailers figured out what this was. The new volume of one of Millarsolder and more obscure properties sells over 12.6k at 153. How well these books do ultimately mattering to Millar who gets Netflix money regardless is hard to say.
Although it shares a name with the classic history making mini from yesteryear, 156's Crisis On Infinite Earth's Giant is actually a tie in to the big TV showverse crossover this year. It sells over 12.1k at 156 which is fine considering the Giants aren't meant for the direct market and this is a multimedia tie-in which rarely do great.
Ray: I think this is the highest-selling of the giants in a while, likely due to that hot TV tie-in.
Glenn:To tie in with the upcoming video game, we get Marvel's Avengers Thor at 161 selling over 11.8k which is pretty standard given what this is. It does show than by comparison the Spider-Man comics relating to the latest game universe perform very well.
Right below that is the Hellboy 2019 Winter Special which sells over 11.5k at 162. Well within this franchise's normal area.
Another DC giant, this time for Superman at 172 selling over 10.9k. Again this is not the place where these giants will thrive and will at best serve as excess stock for comic shops.
More Hickman X-Men 1 reorders as it picks up another 10.8k+ additional sales at 174. Things may be slowing down a little for the book but those early issues are still in demand.
After missing a month, Image's Killadelphia delivers a second issue selling over 10.7k at 176. Pretty standard for an Image book from known creators that aren't superstars. There's a lot of vampire books out there at the moment so this one has just settled in amongst the rest. The third issue also charts this month selling over 8,7k at 213 further emphasizing this point.
Top Cow's Clock sells over 10.3k at 179. This sub Image line have delivered sales around this level for years, even the involvement of legendary artist Colleen Doran can only get it so far. It'll likely do well in collections.
Ray:It's also a Matt Hawkins book, and he's one of the line's most common creators. Retailers know what they're getting when he launches a new sci-fi series.
Glenn:Sharp drop for Dejah Thoris which had a good launch last month but nothing too bad where Dynamite is considered at 182 selling over 10.2k.
Frankenstein Undone is another Hellboy universe offering selling over 9.3k at 200, a little on the lower end for the franchise but retailers may have missed the memo on this being by Mignola and related to his signature franchise. Nothing too disastrous though.
Valiant launches a new Quantum and Woody book at 207 selling over 8.9k which is well within their normal range of steady but unspectacular sales. Like most of the Valiant characters, these two are cult favorites that are unlikely to take the market by surprise but the company seems to do fine regardless.
Ray:This one had Gwenpoolwriter Christopher Hastings on board as a writer, which probably boosted it a little, but these characters aren't quite in the thick of the Valiant universe. They're having wacky adventures while everyone else stops the world from ending.
Glenn:A prelude to the Black Widow movie by Peter David sells over 8.8k at 209. The market seems to treat most of these movie prelude's as disposable now, which the majority of them do seem to be in fairness but apparently this one did have some interesting material cause you know…Peter David.
Ray:This one was also an original story, which is rare for this line! It was a prequel showing how Natasha went from outlaw to being inducted into SHIELD.
Glenn:A 3D version of Wolverine vs Sabertooth sells over 8.7k at 212 which considering its old material and its 7.99 isn't too shabby. I had thought 3D had died again for the IT like 27 years rest it takes but it seems to be lingering around.
Red Mother from Boom loses about half its sales for its second issue coming in at 214 selling over 8.4k. This is more standard BOOM fare but they seem to be getting more new talent to get them more exposure so books like Red Mother may benefit from that down the line in terms of collections.
IDW's Dying Is Easy lands at 217 selling over 8,4k. Not too bad for an IDW creator owned. If it can stay here it'll be fine.
Some reorders for Scream Curse Of Carnage with over 8.3k additional sales at 218. People love their symbiotes this weather.
We're starting to get into decent reorder/lower level big company sellers and some decent level indie sellers here until we get to 264 and the launch of Year Two of the Thirteenth Doctor's comic adventures which sells over 6.3k. I really would have expected much better considering this story sees her team up with the ever popular Tenth Doctor and features the Weeping Angels.
Ghostbusters Year One which fills the gap between the guys taking out Gozer and being overshadowed by He-Man at a kids birthday party sells over 6.3k at 266. The franchise is down to the loyalists now but if the new film is a hit these various series may do well in collections.
Ray:This one had regular IDW creator Erik Burnham on board, and got a bit more hype than the average Ghostbusters book as a jumping-on point. But the franchise isn't what it was.
Glenn: Kidz, a zombie themed kids adventure story from new publisher Ablaze sells over 5.9k at 276. Not going to set the world on fire but this new publisher has had some solid numbers out of the gate considering its size.
Ray:Ablaze continues to do well, but this one didn't launch with the hype of Gung-Ho and also didn't have a top creator like Charlie Adlard orMirkaAndolfo. Still, a strong start for a book from a company that came out of nowhere less than six months ago. Their mature-readers Conan reprints in March should be another interesting test for them.
Glenn: Conan?! How did they land that gig? That's a big feather in the cap of a new company.
I'm not sure if the comic adaption of Clash Of Kings at 283 is a reprint or not since I thought these Game Of Thrones comic adaptions have been going a lot longer. Given that fans already have the books and the TV show, sales over 5.6k isn't very surprising.
At 287 is Marvel Tales Ravencroft, a 7.99 reprint which doesn't get much attention but doesn't matter since its…yup you guessed it, free money for Marvel which sells over 5.3k. Look for these in your dollar bins at a LCS near you.
At 297 is Rising Sun from IDW which another low selling creator owned launch from them. It sells over 4.7k at 297 and the fact that the company is 20 years old this year and is being outperformed on a new launch by a new company like Ablaze should be more than a little concerning.
Ray:This was by Ron Marz, who has had quite a few low-selling creator-owned books from IDW in the last few years. It's a fantasy samurai book, which didn't get much hype before launch.
At #301 we have the launch of UsagiYojimboColor Classics, reprinting some of the most iconic arcs from Stan Sakai's classic series. It sells 4.7K and brings a whole new audience to a book where the bulk is only really available in collections.
Glenn:Its also easy money for IDW, something that is welcome at any company.
Ray:#302 has the launch of the Ryan Ferrier supernatural crime thriller I Can Sell You a Body, selling 4.7K. This one got a lot of advance buzz and some great reviews, and Ferrier was involved in hyping it only, but it still doesn't crack the top 300. IDW's struggle in the creator-owned market. The second issue sells 2.1K down at #389.
Glenn: This one sounded like a great premise and would undoubtably sell better elsewhere. It might gather some life in trades.
Ray: IDW does most of their business off franchises, and one of their lower-selling ones is ROM, which launches a new series subtitled "Dire Wraiths" at #305, selling 4.5K. Standard for the franchise
Glenn: Poor ROM, at least Aaron Meyer loves you.
Ray:This isn't very significant number-wise, but I am VERY amused that Sex Criminals XXX Latour Variant is sandwiched by a Lady Death comic and an issue of Tarot: Witch of the Black Rose between 307-309. Staying on brand, Fraction and Zdarsky. You madmen.
A newDucktales miniseries, subtitled "Faires and Scares" lands at #315 selling 4.3K. Pretty standard for a cartoon tie-in that's probably doing more of its business in collections.
Hey, there's Zombie Tramp at #322, selling 4.1K. Good ol' Zombie Tramp.
After a bunch of reorders and mid-level creator-owned books, we've got Red Agent: The Island of Dr. Moreau from Zenoscope, selling 3.6K. I somehow think Gabriel Rodriguez is feeling safe and secure in his take.
At #344 is a new thriller from Scout Comics, White Ash. A suspense mystery set in a mining town, it sells 3.2K right out of the gate. This is a monthly book, so probably a bit better than the Binge issues, but it doesn't really have any name creators attached.
A new Dragon Age miniseries, "Blue Wraith" launches at #351, selling 3.1K. Dark Horse has been quietly publishing these for years, usually from the writing team ofDeFillipis and Weir, formerly of my beloved Academy X.
Glenn: These likely have a decent audience outside the direct market. Another quiet performer for Dark Horse, something that takes up the majority of their catalogue these days.
Ray:A surprisingly low return for Vagrant Queen: A Planet Called Doom at #365, selling 2.6K. Retailers may have followed up on Mags Visaggio's sci-fi mini by treating it as the next arc, but it puzzles me that the coming TV series didn't get more interest for the comic. Maybe reorders are coming?
Glenn: It'll probably do well in that regards and is going to do well in trades with the new audience coming in.
Ray:Titan reprints the classic Dark Horse titleTank Girl in color, and a reprint of the 1993-1994 era sells 2.5K at #369, as Titan continues to get healthy business out of reprints and licenses.
Glenn: It works for Marvel!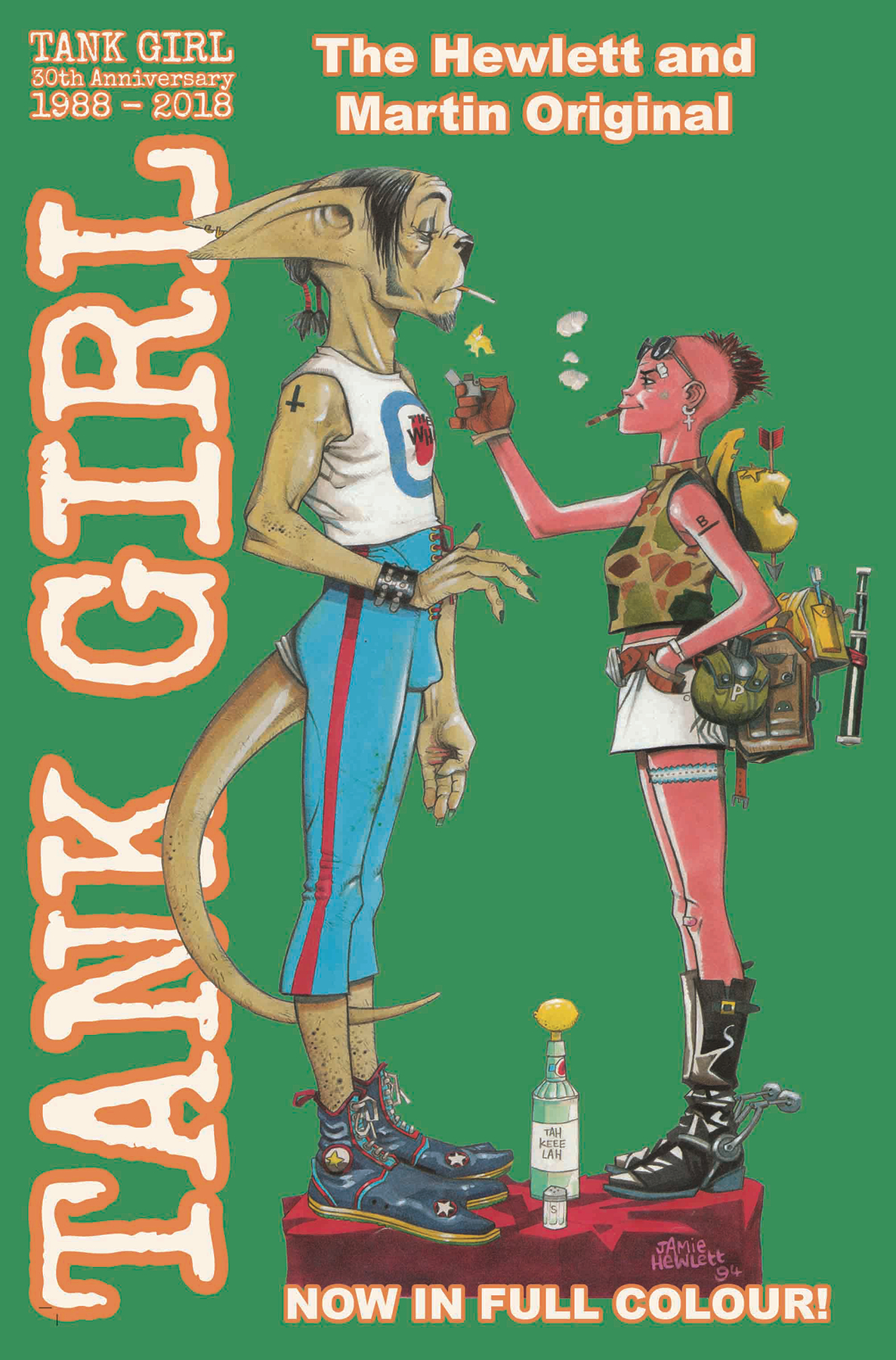 Ray:An odd entry at #370, as Airboy #51 sells 2.5K from It's Alive. This is a 9.99 book continuing a series that is resuming after thirty years off, and is written by now-alt-right creator Chuck Dixon. Certainly one of the strangest books on this list. The series is going to continue every six months or so, it seems.
Glenn: What an odd combination. I'm sure it has…a certain audience.
Ray: At #383 we have the launch of Apocalypse Girl, a sexy-lady western warrior comic from Source Point Press, selling 2.3K. This is the highest-selling Source Point debut on the charts this month, even if it's pretty off-brand for them. Strike up the…Zoey's Extraordinary Playlist song? I dunno.
Glenn: Katy Keene, its similar but just not the same.
Ray:The latest single-issue collection from Archie, Betty and Veronica Friends Forever: What If?, sells 2.1K at #388. This features such fascinating concepts as "What if Archie had a twin?" and is a re-collection of special stories from the digests.
Glenn: Bless Archie, the business they do in these outside the direct market is their bread and butter.
Ray: Stabbity Bunny returns! A one-shot titled Emmet's Story sells 2.1K at #394. Stabbity is not really in this comic.
Glenn: No Stabbity means no sales!
Ray:Just over 2K in reorders for Far Sector #1 at #399, as NK Jesimin's Green Lantern concept continues to pick up buzz. The Young Animal line has all but faded away, but his one seems to be headed for something bigger.
It's all reorders and small-press titles down here, until we hit Classic Pulp Horror, a one-shot from Source Point selling 1.8K at #412. The company's been doing a few of these one-shots lately, and this one is reprints of classic horror with some edits, I believe.
Star Trek: Picard keeps on racking up reorders, even after the series is over, as the first issue sells another 1.6K at #426. This definitely bodes well for the future of the TV series if there's this much interest.
Glenn: I hope it features Patrick Stewart's quality acting. IT WAS NO LONGER STARFLEEEEEET.
Ray: House of Cerebus lands at #432, selling 1.6K. Oh, that wacky Dave Sim. What will he think of next? I think it'll be another parody title.
It's almost all reorders and low-selling books, but it's worth noting that Catalyst Prime: Seven Days is still selling about 1.4K in its fourth issue at #443. That's close to three times what the books it spins out of was selling regularly, so Gail Simone jumping onto the franchise seems to have worked wonders.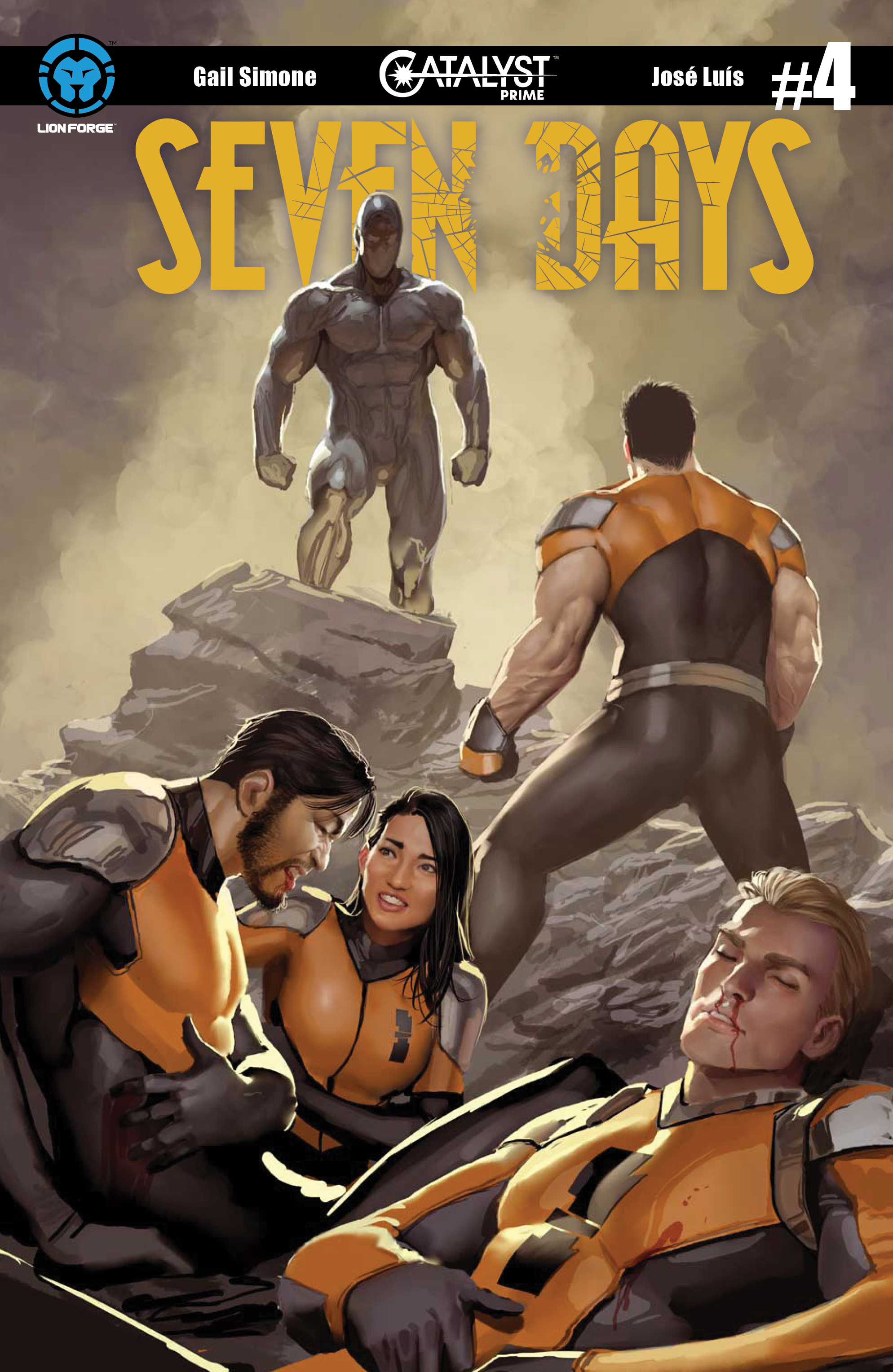 Another Source Point debut, The Seance Room, lands at #454, selling 1.3K. This is a haunted house take on Fantasy Island that was available on their website and at cons previously before going through Diamond, so these are essentially bonus sales. The fourth issue of the series, I believe, will be exclusive to Diamond (because I haven't read it yet.
Glenn: This sounds really interesting but the disjointed nature of release (cons then diamond then just diamond) might mean more pick up the trade.
Ray:You have to go down to #474 to find the next book of notes. Sort of. American Mythology is still holding onto the Casper license, and the baby devil Hot Stuff gets his turn in the limelight with a one-shot titled "Sizzlers", selling just over 1K. I guess there's that many Casper fans still alive? Or undead and friendly.
Source Point has another horror one-shot at #479, this one titled Horror Double Feature and selling 1K. This one is all original modern content, which makes it interesting that it sells less than the reprint issue.
Glenn: If its an anthology those are always a hard sell at indie level.
Ray:It's almost all reorders all the way down, as things like Powers of X, New Mutants, Last Knight on Earth, and Avengers sell another 800-900 copies. At #500 this month is more orders of TMNT #100, selling 839 copies – but selling one more copy at #499 is a book titled "Deadly Ten Presents Femalien: Cosmic Crush". I feel robbed, because that would really be the perfect #500 comic, no?
Glenn: I believe perfect and that comic don't belong together, no.
Ray: Looking ahead to February, it's a pretty quiet month for DC. With Flash #750 pushed back to March, the headliners include a new Amethyst series from Amy Reeder, one-shots dealing with the follow-up to the death of Alfred and the Superman identity reveal, and the final Hill House book bringing us the return of Stuart Immonen to comics. And Punchline-mania begins, so we'll probably see some effect on the sales of Batman and Year of the Villain: Hell Arisen. There's also a new Valentine's Day themed anthology – and maybe the top-selling new book of the month, the return of DCeased with "Unkillables". And over at Black Label, Palmiotti and Conner reunite for a new Harley Quinn miniseries.
Over at Marvel, the top book of the month will definitely be Wolverine #1, complete with a raft of variant covers. X-Men/Fantastic Four and Giant-Sized X-Men should continue the X-aissance, and characters like Ant-Man, Falcon & Winter Soldier, and Nebula hope to get some of that MCU cash with new minis. The Iron Man 2020 spinoffs start, we learn if Gwen Stacy can carry her own title (Note: spoilers, she can't), and a little character named Darth Vader returns in a new series.
Over at Image, some smaller titles like The After Realm, On the Stump, and Tartarus try to stand out from the crowd. Jennika gets her own series over at IDW, and the next buzz-worthy Boom title launches in the sci-fi teen angst thriller Alienated.
What will rise? What will fall? Find out next month on…By the Numbers!
Liked What You Read? Have any questions, comments or concerns? Let us know here or on Twitter @glenn_matchett and @raygoldfield!